15 Grand Changing Of The Guard Ceremonies You Really Need To See
A good old-fashioned guard mount is the ultimate tourist spectacle: in "changing of the guard" ceremonies at parliaments, palaces and cemeteries all around the world, stately soldiers perform choreographed marches to signify their shift is over and another group's shift has begun.
Their formations harken back to the war-torn days of yore, when regiments intimidated their foes with perfect choreography. The fanfare at a modern guard mount is often heightened with trumpets, salutes, and super-chic matching soldier suits.
The setup varies by location– at Arlington National Cemetery, there's often a changing of the guard every 30 minutes. Soldiers at the Tomb of the Unknown Soldier in Athens, however, only perform a showy switch once per week (don't worry– they're not actually on duty for seven straight days).
If you've visited any city that's remotely historic, chances are you've seen a guard-changing ceremony for yourself. In case you haven't, allow us to usher you on a world tour of guard mounts. About face!
Prague Castle in Prague, Czech Republic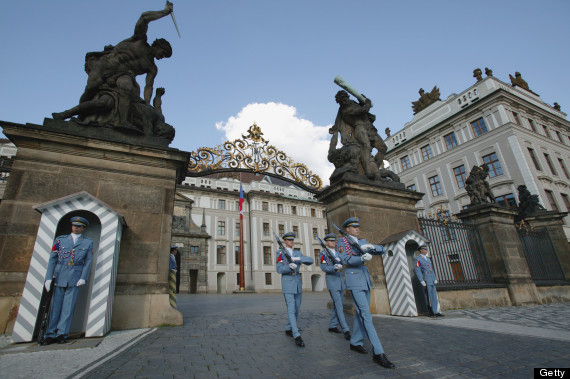 The Grand Palace in Bangkok, Thailand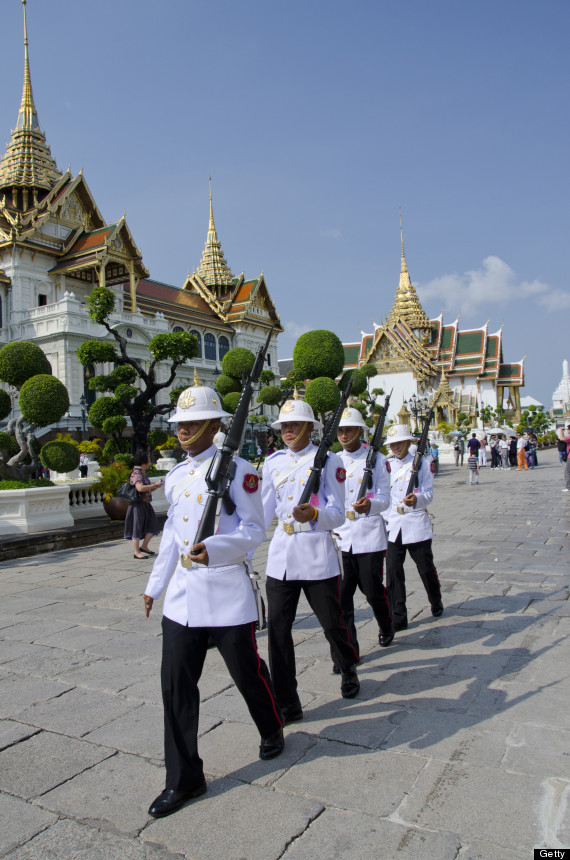 Royal Palace in Madrid, Spain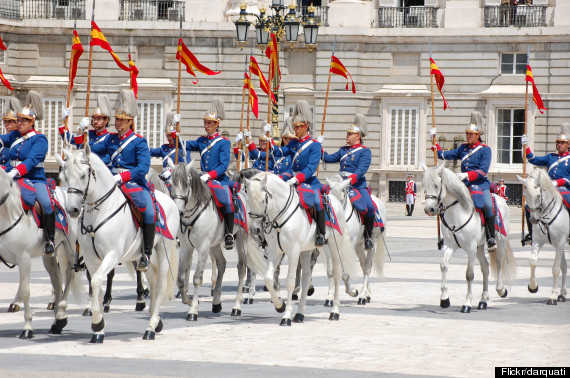 Parliament Hill in Ottowa, Canada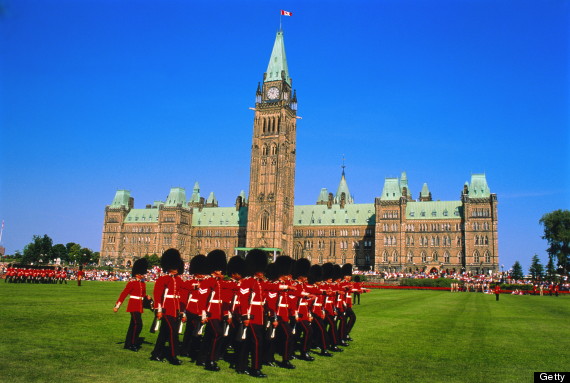 Royal Palace in Stockholm, Sweden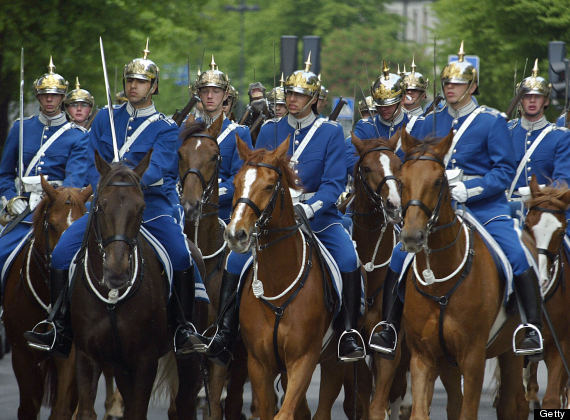 Deoksugung palace in Seoul, South Korea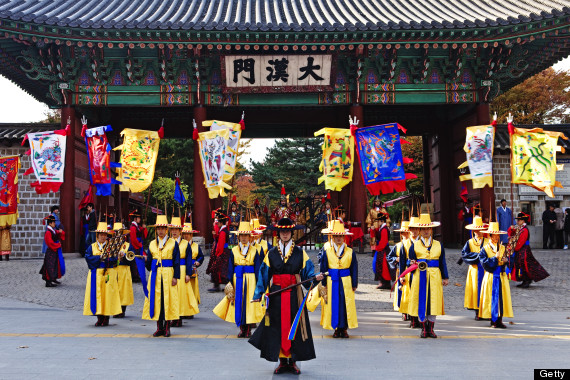 Tomb of the Unknown Soldier in Moscow, Russia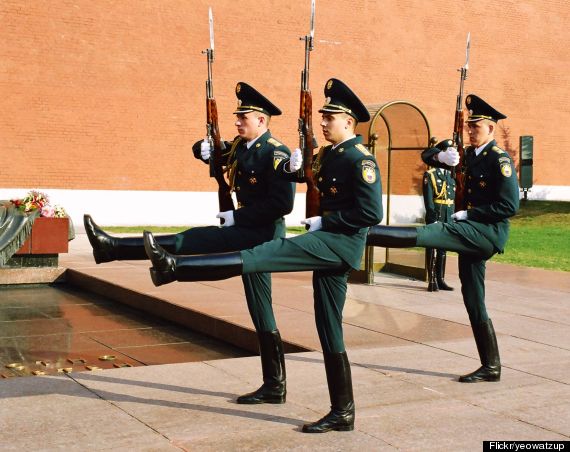 Amalienborg palace in Copenhagen, Denmark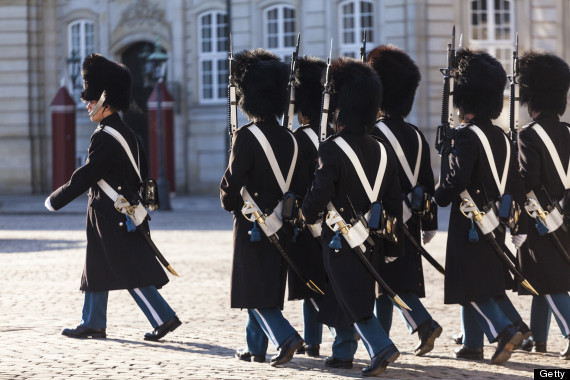 Buckingham Palace in London, England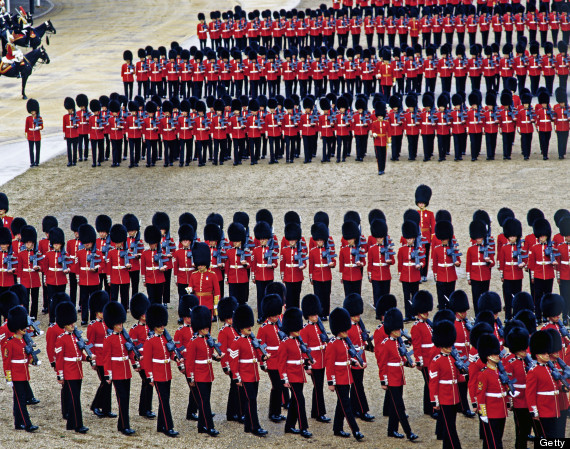 Presidential offices in Sofia, Bulgaria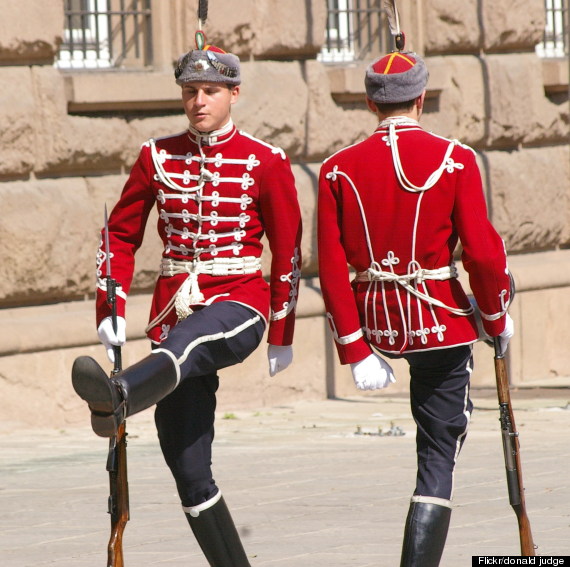 National Chiang Kai-shek Memorial Hall in Taipei, Taiwan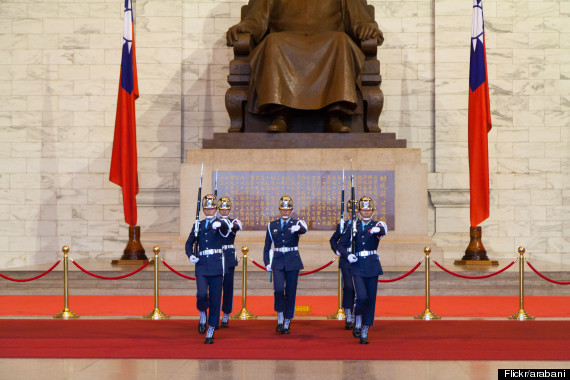 Tomb of the Unknown Soldier in Athens, Greece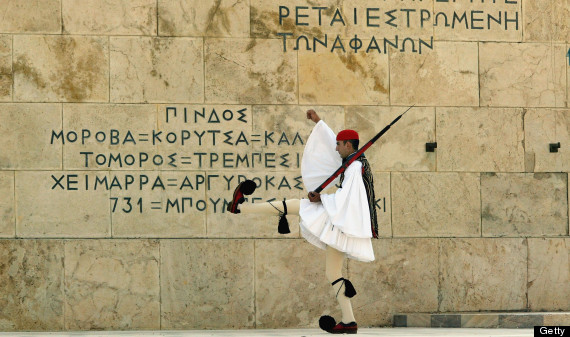 Tomb of the Unknown Soldier in Arlington National Cemetery, Virginia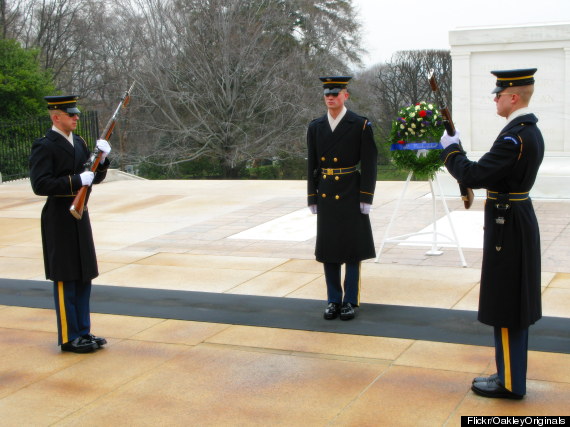 Ho Chi Minh Mausoleum in Hanoi, Vietnam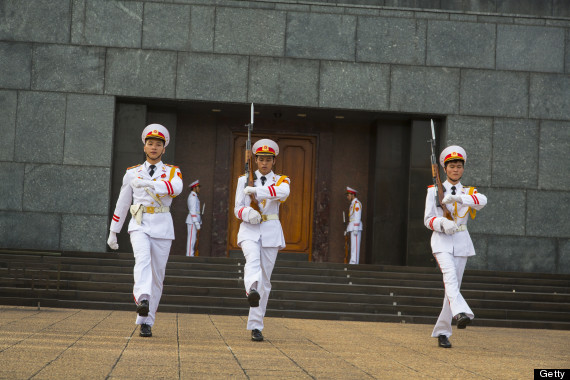 The Royal Palace in Oslo, Norway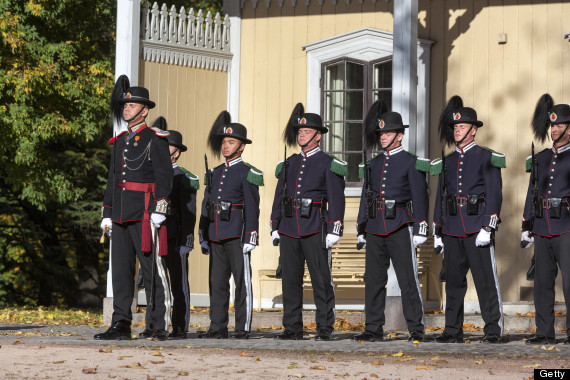 Link to article: www.huffingtonpost.com/2013/11/10/changing-of-the-guard_n_4227591.html?utm_hp_ref=travel&ir=Travel