15 Vintage Japanese Travel Posters That Spark An Urge To Travel Space And Time
In the early and mid 1930s, Japan circulated a series of stunning travel posters to promote travel within Japan to national parks, hot springs and other local destinations. The vintage gems, rarely circulated outside the country, feature classic Pagodas and bursting cherry blossoms in striking hues and crisp geometric shapes. The avant-garde posters have, over time, morphed from glorified travel brochures to rare works of art — portals to another time and place.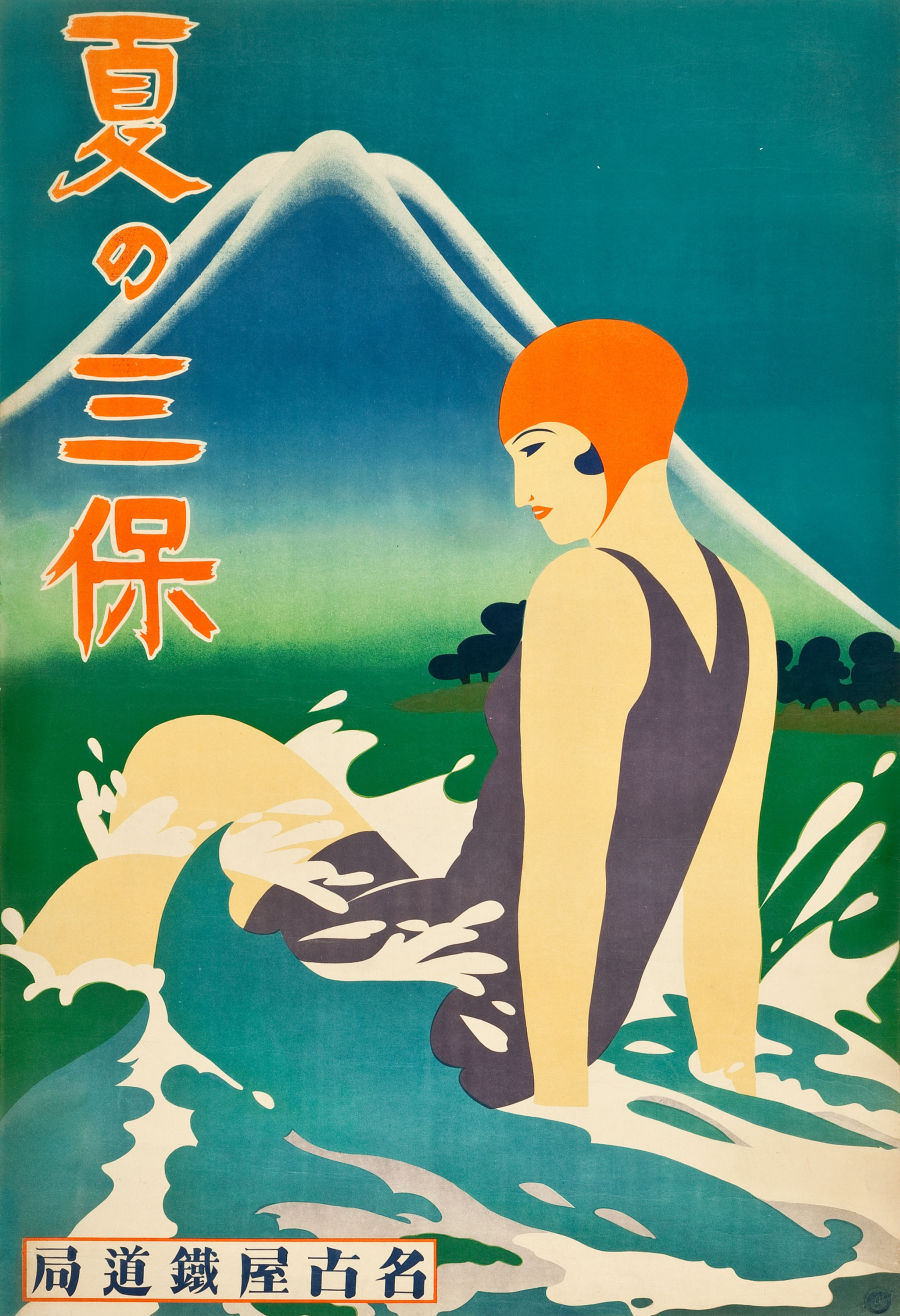 The posters, made back in the day by the Nagoya Rail Agency, the Sendai Rail Bureau, and the Osaka Railway Agency, are scarce enough to be sought after museum artifacts, a fact previously lost to the man who inherited them. According to poster consultant Rudi Franchi, "They were found almost by accident. The young man who inherited them thought they were worthless, but he came across my website where I offer free verbal appraisals of posters. As soon as I started unrolling them I realized this was a major horde."
The bold works, relics of Japanese art deco design at its finest, show that what's waiting in your mailbox may one day be as valuable as what's hanging on museum walls. This, in our opinion, is a very good thing. The posters are now heading to auction, where they're expected to sell for between $500 and $800. Take a peek at the tantalizing lot below and try to resist the urge to hop on Expedia.
The vintage Japanese posters will head to the Heritage Auctions' Vintage Movie Poster Signature® Auction in Dallas on March 22 and 23, 2014.
Link to article: www.huffingtonpost.com/2014/03/09/vintage-japanese-travel-p_n_4913330.html?utm_hp_ref=travel&ir=Travel