6 Getaways With Fall Inspired Spa Treatments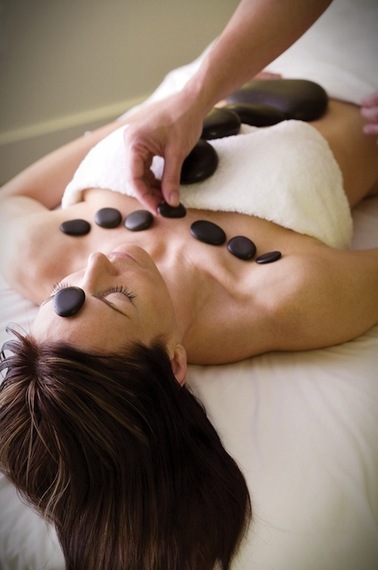 If you're looking to travel this fall and winter, be sure to check resorts with spa treatments inspired by fall ingredients. Here are some of our latest fall inspired spa finds:
Ritz Carlton Reynolds Plantation, Georgia

Smore's Body Glow
Begin with a whipped honey gram scrub that polishes until radiant skin awakens. Next comes pure indulgence as a warm chocolate softening serum loaded with nutrients is drizzled from neck to toe. After a waterfall rinse under the Vichy shower, a sinfully sweet and fluffy moisturizing cream is applied. A take home s'mores kit is yours to take home.
Eggnog Body Scrub
Brown sugar and bourbon combine for an exhilarating exfoliator followed by a Vichy rain shower rinse. An application of Sweet Cream body lotion leaves skin feeling hydrated and smooth.
Holiday Lift & Tighten Cranberry Facial
Skin will be noticeably lifted using the Nuface micro current device. A cranberry pomegranate masque containing high levels of vitamin C is applied to revitalize and improve skin tone.
Gingerbread Pedicure
Feet will be treated to a steaming butter brulee whole milk hydration wrap before a gingerbread-scented brown sugar exfoliator; followed by a legs and feet massage with a sweet caramel body milk application. The pedicure is finished with a seasonal color polish application.
Hotel Terra Jackson Hole | Jackson Hole, WY
Sitting six floors up on the top floor of the LEED-Silver Certified Hotel Terra Jackson Hole, Chill Spa treatments feature all organic products, including Eminence Organics Skincare line. Boasting breathtaking views of Teton Village, Chill Spa's fall Bright Skin Pumpkin Facial emits scents to put guests into fall while reversing the damage brought on by sun exposure from the summer.
Warm Cocoa Berry Pore Refining Facial
Indulge this winter season with a concoction of hydrating chocolate and refining berry blends. A Hungarian mud treatment prepares the skin for the pore refining effects of a blended masque containing cranberries, raspberries, and blackberries. A blackberry product infusion will elevate the pore refining results. To top off the indulgent service, a chocolate mousse hydration treatment will leave you will silky smooth skin.
Skiers's Recovery Package
Recover from a day on the slopes with a relaxing massage incorporating a ski boot recovery treatment and a natural arnica salve to target sore muscles.
Cranial Herbal Poultice
Focus the effects of Chill Spa's signature Poultice Massage on the head & neck. Muslin wrapped turmeric and lemongrass will reduce inflammation, encourage drainage, and promote a deep relaxation with this unique treatment offering.
Eden Roc in Miami Beach
Very Cranberry Body Treatment
This is an exfoliating body scrub bursting with antioxidants and rich in vitamin C, combined with our cranberry-pomegranate detoxifying massage. This treatment will have your skin smooth and radiant during the holiday season. Enjoy an organic Cranberry Hibiscus tea by the fire, after your treatment.
Autumn Flawless Facial
This facial will remove older layers of skin with an Organic Pumpkin Peel, giving you a revived, refreshed, radiantly youthful appearance. Enjoy a holiday treat after your treatment.
Peppermint Manicure & Pedicure
This exclusive treatment will soften and revive your hands and feet. You will be pampered as your senses are refreshed by the delightful scent and feel of peppermint.
Red Mountain Resort, Utah
Melting Honey Hot Stones Treatment
Our true Beehive State experience starts with a relaxing foot soak, followed by an enveloping melting honey massage, that begins with the hands and is completed with warm slate and marble stones that are shaped to fit different areas of the body to drain, soothe and energize.
Soothing Agave Ritual with Pumpkin
Your tension is soothed away with a fine sea salt scrub, followed by a smashed pumpkin back mask & cactus gel wrap with a special cleansing mask. Then, we hydrate and smooth your skin with an agave nectar oil massage. We'll include a full sized Agave Nectar Oil for guests to continue the experience at home.
Chocolate Decadence Pedicure
Imagine a thick butter brulee whole milk soak, followed by your feet being exfoliated with fine-grained sweet cream salt scrub. Now that you skin is silky soft to the touch, we drizzle a hot chocolate truffle serum loaded with nourishing vitamins and extract. The finale is a massage with a minty shea butter leaving your toes feeling invigorated.
Ritz Carlton Buckhead Atlanta
Winter Solstice
Begin this serene journey with a deep cleansing, mineralizing body scrub of sea salt crystals and eucalyptus. Next, calm the senses and detoxify the body in a soothing eucalyptus herbal bath. Conclude with a peaceful massage of warm ginger oil.
Sugar and Spice
This full body exfoliation and facial is truly everything nice! The experience begins with a gentle exfoliation using brown sugar with hints of cinnamon and vanilla, followed by an application of warm vanilla lotion to replenish moisture. Next, aromatic clove and nutmeg revive and detoxify during a deep cleansing facial. The indulgence concludes with a hydrating paraffin hand treatment and relaxing scalp massage.
Pomegranate and Fig Manicure
Natural cane sugar and grape seed oil are infused with aromatic pomegranate and fig, providing superb exfoliation and free radical-defense. Next, hands are massaged and rehydrated with an intensive moisturizing treatment. Nails are groomed and finished with a favorite polish.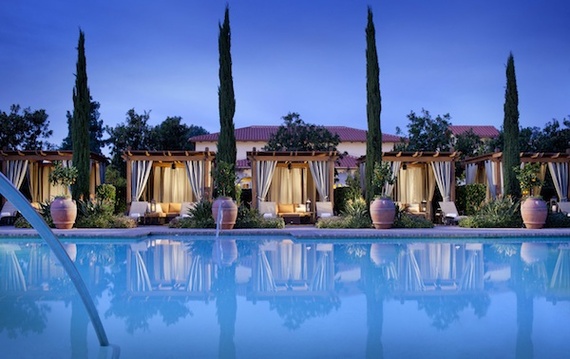 Surf & Sand Resort and The Spa at Rancho Bernardo Inn San Diego, CA

Apple Cider Sugar Scrub
Apple Cider Vinegar is known to have many health benefits. Whether taken orally or applied topically it helps to promote a natural, healthy glow within your skin, helps get rid of age spots and is a natural acne fighter. The gentle acids in the Apple Cider break down old skin cells and allow healthy skin cells to shine through. Helps restore your skins natural PH (good-bye dry, itchy skin) and helps improve circulation and blood flow.
Ginger Wrap and Massage
When applied topically ginger increases circulation in the skin and can help alleviate joint stiffness. Ginger has natural warming properties when ingested or applied topically.
Pumpkin Peel Hand Treatment
Full of beta carotene and the anti-aging Vitamin A. The enzymes found in pumpkin naturally break old skin cells, encouraging new cell turnover. This helps to nourish dry, dehydrated skin.
Link to article: www.huffingtonpost.com/alison-lewis/4-getaways-with-fall-insp_b_4213780.html?utm_hp_ref=travel&ir=Travel