7 Vintage Thanksgiving Pics Remind You Of Life Before Smart Phones Took Over Your Family
It might be easier to connect to family members thanks to our smart phones, tablets and Skype, but it's also easier to feel a little disconnected when you're finally face-to-face.
This Thanksgiving, we're feeling a little nostalgic for the days where we actually had to pay attention to each other around the dinner table, instead of retreating in the comfort of our Facebook feed while listening to Aunt Agnes retell — for the fifteenth time — the thrilling story about the time she accidentally roasted her oven mitt along with the turkey back in '86. Though our families can frustrate us in dozens upon dozens of ways, those "dull" moments are what we end up missing the most as we get older.
Here are a few reminders of what life was like before we had a screen to occupy us at our flimsiest whim.
Heads bowed in prayer, not to surreptitiously check our texts.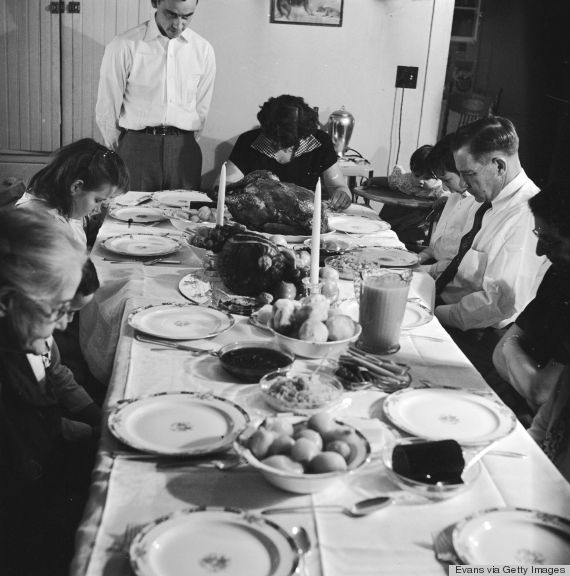 Board games were there to help pass the endless time before dinner. They often ended up in screaming matches, but that's what happens when you introduce "Monopoly" to a bunch of 6-year-olds.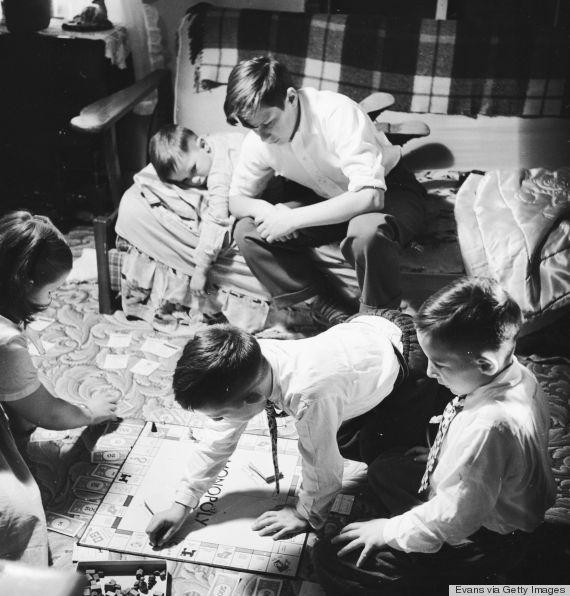 You didn't take fuzzy close-up pictures of your dinner plate to remember a good meal. No. You appeared in the photo, with the giant turkey, to remember it by.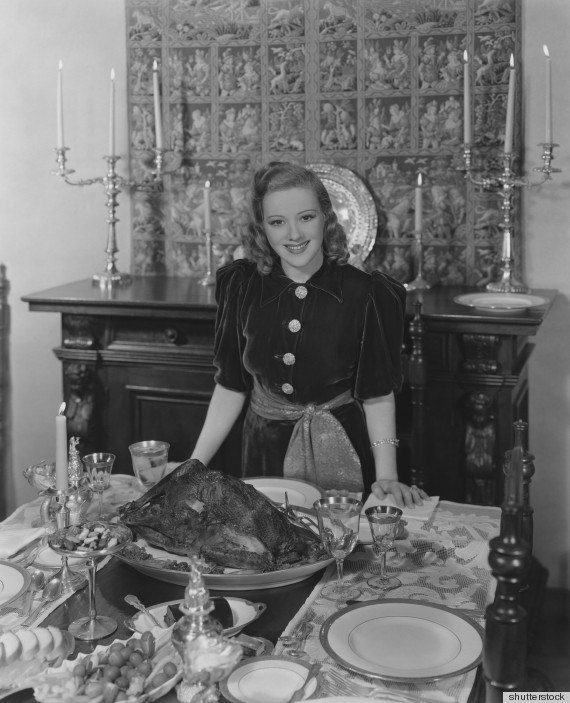 Grandpa just sat there and sighed.

A photo like this wouldn't lead to trouble from a meddlesome acquaintance, the way it would if it were taken today and posted on Facebook.

Children were seen, not heard…but they were welcome to take on carving duty if they felt like it.

The picture never came out perfect, but in a way, it was.

Link to article: www.huffingtonpost.com/2013/11/28/vintage-thanksgiving-pics_n_4352103.html?utm_hp_ref=travel&ir=Travel