A Turnkey Retirement Plan In This City Of Eternal Springtime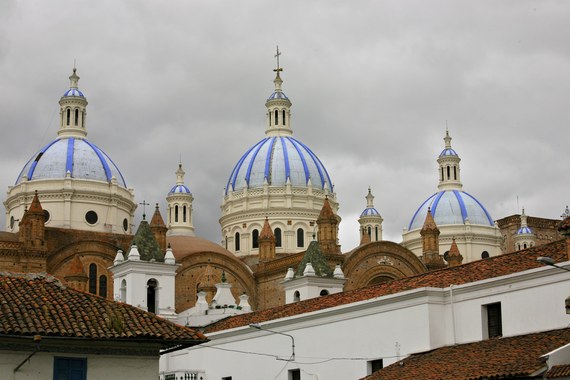 Cuenca, Ecuador, has been one of the world's top retirement destinations for a decade. This former Inca capital is one of the best-preserved Spanish colonial cities in the Americas. It enjoys spring-like weather year-round, the available health care is excellent and inexpensive, and the cost of living overall is super low. This is also a walkable city (meaning you don't need a car) and home to one of the largest expat communities in the world.
If you've been researching retire-overseas options, you probably know all that already. What you may not realize is that Cuenca has something else to recommend it right now — its property market is one of the best performing in Latin America.
Over the past 10 years, well-located properties in Cuenca have appreciated in value 10 percent to 12 percent per year. Cuenca was virtually unaffected by the property crash of 2008/2009. Expat retirees have continued to relocate to this city in big numbers not only in spite of the financial woes the world has experienced these past half-dozen years, but in fact because of them. Cuenca has become recognized as an appealing alternative to a "getting-by" retirement in the States.
The rate of capital appreciation property values in Cuenca have enjoyed is cooling. Growth rates for 2014 will be about 5 percent. However, another interesting opportunity is presenting itself in this market. Increasingly, North American retirees relocating to Cuenca are interested in renting a place to live rather than buying one. As a result, the market for short-term, fully equipped, turn-key rentals is blossoming.
A two-bedroom, two-bath condo convenient to El Centro that sells for $75,000 would rent for about $750 per month short term (meaning fully furnished) or about $500 per month long term (meaning you wouldn't have to furnish or mess with the hassle of managing a short-term rental, which is considerably more work than managing a long-term unit). Either way, whether you rent short term or long (and this is uncommon), you're looking at a net return of about 8 percent per year, after costs including utilities, condo fees, and taxes. In today's world, that's a respectable yield.
And it's readily achievable. Graciela Quinde, the city's top rental property manager with the largest inventory, reports an inventory-wide occupancy rate of 95 percent.
If you're considering future retirement in Cuenca yourself, you could invest in an apartment today, at today's prices, then rent it out until you're ready to use it yourself. Don't bother furnishing it now. Instead make it available for long-term tenants. That'd be a relatively hassle-free way to store value in the market and create a turnkey retirement plan that'd be ready when you are.
Graciela Quinde explains that the ideal rental in this market is two bedroom and two baths. She also says that people who rent apartments in Cuenca are generally great tenants. This city doesn't see a young holiday crowd as you might find in Puerto Vallarta or Cancun. In Cuenca, you're renting to responsible folks who generally take good care of the property.
Earlier on Huff/Post50:
Link to article: www.huffingtonpost.com/kathleen-peddicord/best-places-to-retire-abroad_b_6302014.html?utm_hp_ref=travel&ir=Travel