Airbus Map Shows All The Routes Possible On The Superjumbo Jet
Want to know everywhere you can travel on Airbus' A380 superjumbo jet? The company has created a friendly, colorful map of all the routes fliers can take. The jet, after all, is the largest in the world, with a double-deck, wide-body and four-engines.
With color-coded lines that branch off in different directions, the map looks more like it's depicting a subway system than planet Earth.
Check out the map, posted on Airbus' Facebook timeline, below!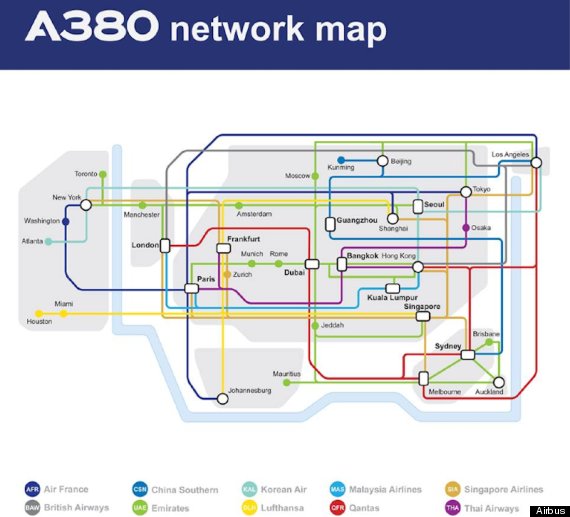 class="fb-xfbml-parse-ignore">Post by Airbus.
Link to article: www.huffingtonpost.com/2013/11/27/airbus-map-routes_n_4351796.html?utm_hp_ref=travel&ir=Travel