Desolated Decadence: The Planet's Top Desert Retreats
By Kristen McKenzie, HotelsCombined.com
Tired of overcrowded beach holidays and of the hustle and bustle of urban escapes? To really get away from it all, it might be time to journey into the earth's most formidable deserts. Wastelands no more, many of the globe's most inhospitable terrains have now been dotted with incredible refuges offering the ultimate in style, comfort and most importantly, seclusion.
From Chile to South Africa, these dramatic luxury properties are guaranteed to provide a breath of fresh oasis air for even the weariest of travelers: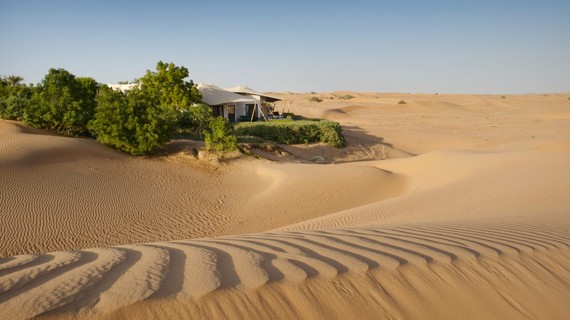 Tucked within Dubai's Desert Conservation Reserve, this high-end haven is surrounded by rolling sand dunes and boasts regular indigenous wildlife sightings. In addition to top-notch customer service and spectacular views, guests here can experience a number of activities ranging from camel trekking to falconry.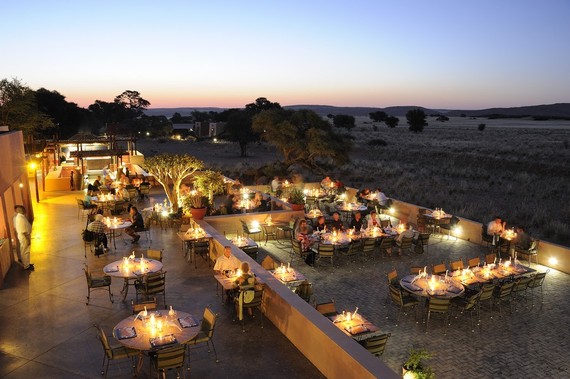 Sitting at the foot of the world's oldest desert, The Namib, the Sossusvlei Lodge is an upscale, eco-friendly stay that offers guided tours of the region, hot air ballooning, bush dinners, scenic flights and archery among other pursuits. For those who prefer a more laid-back kind of holiday, there's also a beer garden and refreshing outdoor swimming pool (fed by an underground spring) to enjoy.
Hotel Alto Atacama Desert Lodge, Chile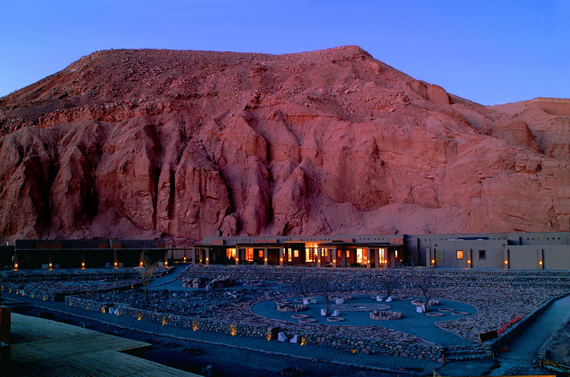 Surviving the driest place in the world is now a breeze thanks to this new cutting-edge property. Having opened back in 2009, the lodge prides itself on its cultural and sustainability initiatives and was consequently named a Fodor's Top 100 Hotel in 2012. Visitors can indulge in a relaxing treatment at the acclaimed spa, mingle with the llamas and alpacas at the hotel's stables or sample a variety of local specialities at the onsite restaurant.
Tswalu Kalahari Reserve, South Africa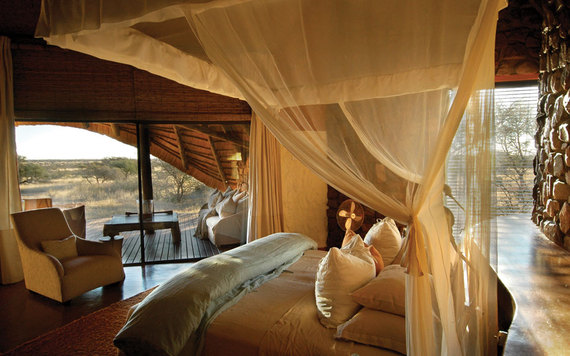 South Africa's largest private game reserve, this spectacular spot encompasses over 100,000 hectares of pristine landscape. But guests need not "rough it" during their stay in this rugged destination — the reserve's accommodation includes open fireplaces, private sun decks, an outdoor heated swimming pool and a fully-stocked library complete with satellite TV.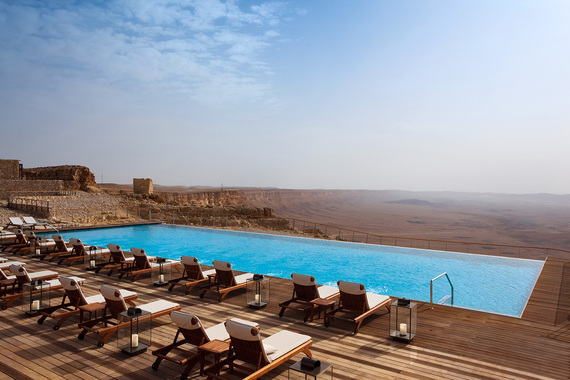 Overlooking the Negev Desert and the famed Ramon Crater, the Beresheet is situated at 800 metres above sea level and enjoys a relatively cool, temperate climate year-round. Splurging on a room with crater views and a private plunge pool comes highly recommended.

Qasr al Sarab, UAE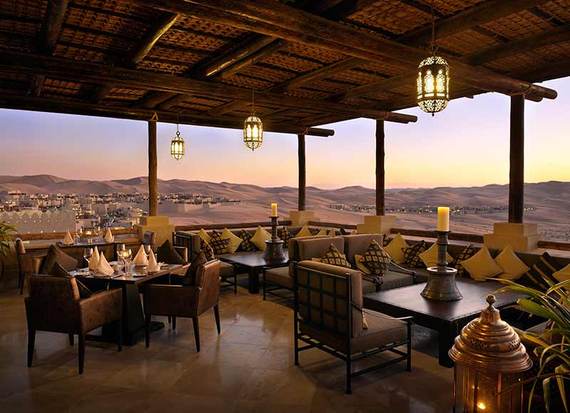 This award-winning resort seductively invites its guests to "live out [an] Arabian Nights fantasy" and to partake in "timeless Bedouin traditions." Situated within the Liwa Desert, a two-hour drive from Abu Dhabi, the five-star retreat does indeed deliver a one-of-a-kind getaway – from the plush Middle Eastern fabrics and local artefacts adorning the property to its heady Arabian spa treatments, visitors here get to experience the very best of desert hospitality.


The Serai Jaisalmer, India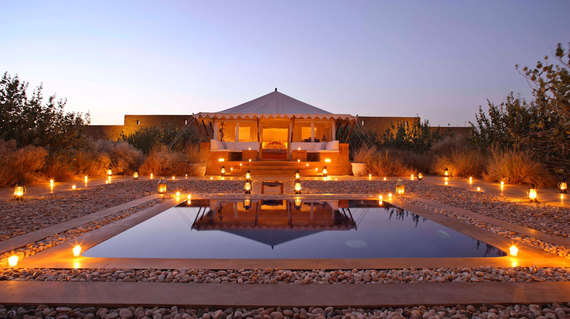 A lavish camp set within the Thar Desert's scrubland, The Serai is also just a hop, skip and a jump away from the UNESCO World Heritage Site of the ancient city of Jaisalmer. Indulge in one of six luxury tent suites, where private walled gardens and heated dip pools await.
Link to article: www.huffingtonpost.com/hotelscombinedcom/desolated-decadence-the-p_b_4784804.html?utm_hp_ref=travel&ir=Travel