'Food Lovers' Guide To Los Angeles' Could Convince You To Stop Yelping
What do you want to do for dinner tonight?
If you're looking for something new, chances are you'll turn to user-review sites like Yelp or paid reviews like Zagat. But Los Angeles food blogger Cathy Chaplin is hoping to convince Angelenos to go analog with her new, softcover guidebook Food Lovers' Guide to Los Angeles.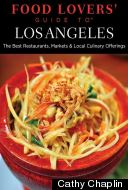 "You have to pay Zagat as a service to come rate your restaurants," explained Chaplin in a phone interview with HuffPost. "And with Yelp, you never know what you're going to get — complaints about parking, a paid review, whatever."
Instead, said Chaplin, "it's all about the trusted voice and opinion." And you can trust Chaplin, a Pasadena-based writer who has been documenting her culinary adventures in LA on her site gastronomyblog.com since 2006.
Last summer, inspired by the book Hungry For Paris, she spent four months (and her entire book advance) eating at more than 300 restaurants to create a list of LA's most essential, drive-worthy restaurants, markets and food neighborhoods. The book is also a guide to LA's foodie scene, complete with a calendar of food festivals, list of must-follow food writers and recipes from celebrated chefs.
To give HuffPost readers a preview of her book, Chaplin has picked five reviews that showcase the best of LA's restaurant scene [see below].
"These are the kinds of places that I love about LA — they are small, family-owned and have extraordinarily passionate people behind the stove," said Chaplin. "It's just really good food in places where you'll feel comfortable going into and places that do what they do very well — the best in their class."
Chaplin's book comes out Dec. 17, and she hopes it'll earn a coveted spot in your car's glove compartment.
Mom's Burgers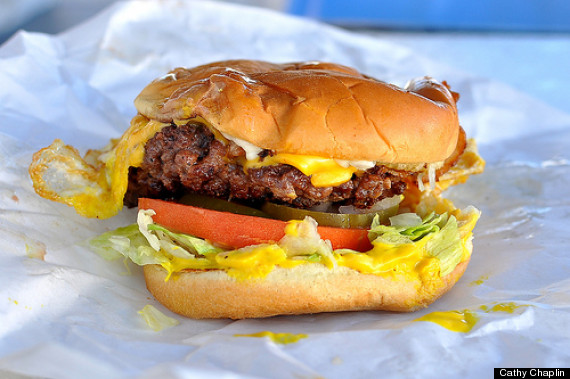 Photo by Cathy Chaplin
336 W. Alondra Blvd., Compton, CA 90220, (310) 632-6622; American; $
The most basic offering is Mom's Burger, a single beef patty with shredded iceberg lettuce, chopped white onions, ketchup, mustard, mayonnaise, pickles, and a slice of tomato. The bun is of the squishy commercial variety, while the meat is hand-formed and well-seasoned with salt and coarse-ground pepper. Griddled on a flattop, the patty is cooked through and beautifully caramelized. The shop's most popular burger is The Chronic, a double-patty situation with thick-cut bacon and a fried egg in addition to the regular cast of toppings.
Good Girl Dinette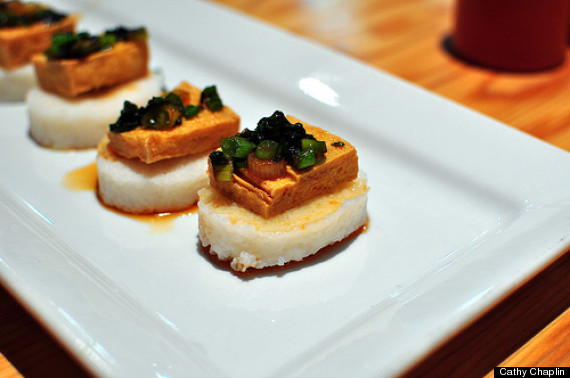 Photo by Cathy Chaplin
110 N. Avenue 56, Los Angeles, CA 90042, (323) 257-8980, goodgirlfoods.com; Vietnamese; $$
The imperial rolls are the quintessential starter. Filled with wood ear mushrooms or chicken, carrots, and glass noodles, the rolls are fried to order and beautifully blistered. Whether eating them straight up or wrapped in lettuce leaves, make sure to dunk 'em in the accompanying vinaigrette for extra pow. Another winning starter is the deep-fried tofu slabs perched atop carefully constructed rice cakes. Drizzled in a mixture of scallions, oil, and fish sauce, the tofu is transformed into an umamified raft.
Lark Cake Shop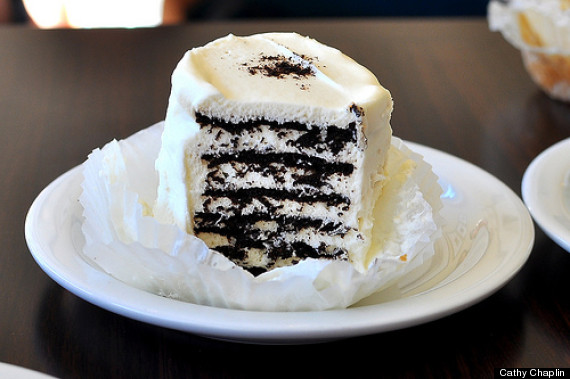 Photo by Cathy Chaplin
3337 W. Sunset Blvd., Los Angeles, CA 90026, (323) 667-2968, larkcakeshop.com; Bakery; $$
A dozen different creations, including Stacey's Old-Fashioned Coconut Cake (coconut cake with cream cheese icing and coconut shavings) and the Berry Shortcake (white cake layered with fresh berries, pastry cream, and whipped cream), are baked fresh every day, ready to be personalized and picked up for backyard birthdays and celebrations of all sorts. The best cake of all is barely a cake at all. The Old-Fashioned Ice Box Cake, seven layers of chocolate wafers and fluffy whipped cream, is a tall stack of dear sweet richness.
Nem Nuong Ninh Hoa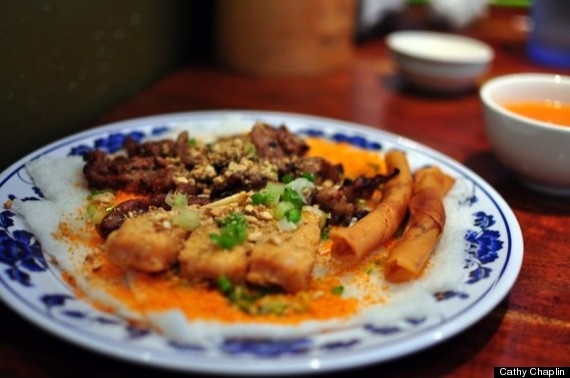 Photo by Cathy Chaplin
9016 Mission Dr., Rosemead, CA 91770, (626) 286-3370; Vietnamese; $
Vietnamese meatballs are a curiously loud bunch that snap at first bite and squeak at first chew. At New Nuong Ninh Hoa, grilled pork meatballs and skewers are served on grand platters along with rice papers for wrapping and a forest of greens for garnishing. The parade of proteins includes the restaurant's namesake nem nuong (sweet pork skewers and meatballs), as well as nem cap (pork patties wrapped in banana leaves), nem chua huong (grilled sour pork patties) and cha ram tom (shrimp egg rolls).
Class 302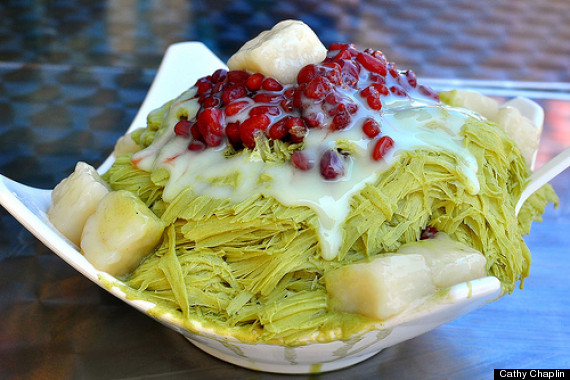 Photo by Cathy Chaplin
1015 Nogales St., #125, Rowland Heights, CA 91748, (626) 965-5809, Dessert; $
Skip over the menu's savory bites and zero in on the house special shaved snow. A distant cousin of shaved ice, shaved snow has a unique ribbonlike texture that is achieved by freezing huge chunks of flavored water and milk and then shaving it using heavy-duty machinery. The resulting sheets of snow are gloriously creamy and dissolve ever so quickly on the tongue. The green-tea flavored snow topped with red beans, mochi, and condensed milk is perfectly balanced, while the mango snow with fresh mangoes and mochi is as tart and refreshing as they come. The most decadent dish is the caramel pudding shaved snow, which is doused with sweetened condensed milk and caramel syrup.
Link to article: www.huffingtonpost.com/2013/12/13/food-lovers-guide-to-los-angeles_n_4435751.html?utm_hp_ref=travel&ir=Travel