How Leftover Egg Yolks Led to This Wildly Popular French Delicacy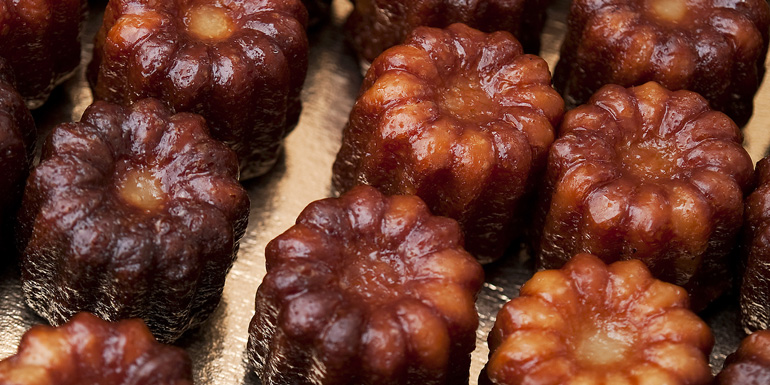 Canelés have a rich, caramelized flavor. – Photo by JM Travel Photograph / Shutterstock
A specialty of France's Bordeaux region, this cake's moist center and caramelized shell originated with the wine makers of the area, who used egg whites to remove sediment from red wine barrels. The locals crafted the cake to use the leftover egg yolks.
We sampled this cake on a Viking River Cruises sailing through Bordeaux and had to share the sweet treat. Although making it can be tricky to master at home, it'll be worth it when you sink your teeth into the confection. Don't want to try to make it yourself? You'll find these cakes waiting in your room as a welcome greeting on Viking River Cruises' new Bordeaux itinerary.
Canelés de Bordeaux
Ingredients:
2 cups milk
3 ½ Tbsp. butter
1 vanilla bean, split in half lengthwise
2 eggs
1 egg yolk
If you're ready to show up those French wine makers at home, get the full recipe and step-by-step directions at Bon Voyage Magazine.
—
Laura Brothers is an Editorial Assistant at Bon Voyage Magazine, a publication of Cruiseline.com.
Link to article: www.huffingtonpost.com/cruislinecom/recipe-viking-river-cruis_b_5325323.html?utm_hp_ref=travel&ir=Travel