How To Hang Like An Austin Local Outside Of SXSW
In just a few short weeks, tens of thousands will descend on Austin for their annual spring pilgrimage to South by Southwest March 7th-16th. Even with the right apps and walking shoes, attending SXSW can still be an overwhelming experience. When you're done listening to Lena Dunham's Keynote at the Convention Center and skimming do512 to prevent FOMO, take time to escape the famed festival and explore Austin.
Dine and Dash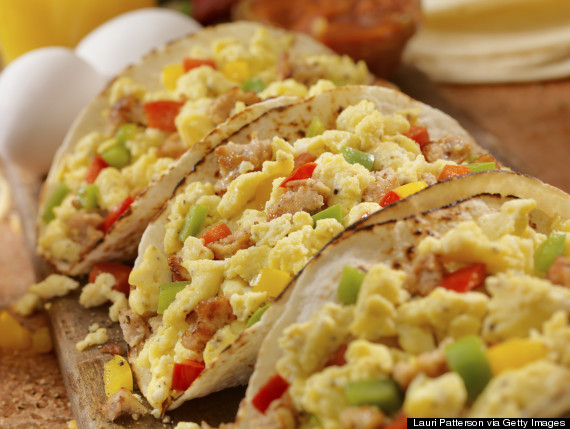 Austin is famous for three things: live music, hosting SXSW, and their incredible culinary eats. Before you catch a morning panel, check out Papalote– a hole-in-the wall with the best breakfast tacos around. If you're forced to eat breakfast on the go, venture to Tex-Mex eateries Chuy's and La Condesa later for lunch or dinner. Fans of Top Chef winner Paul Qui should head over to Southbites during SXSW, where Qui and Motosayu will oversea the East Side King food truck. If you find yourself hurting for a German Beer garden, mosey on over to Easy Tiger for beer and burgers.
Grab the Right Brews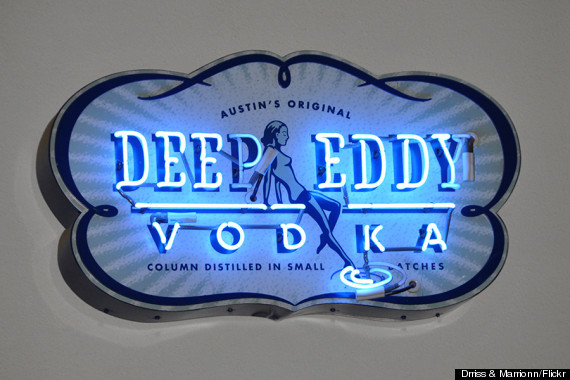 While you're walking down the stretch at Dirty Sixth, make sure that you're ordering what the locals drink– Live Oak Hefeweitzen, Austin Beerworks Pearl Snap, or Deep Eddy's Sweet Tea Vodka.
In the mood for more serious drinking and the chance to escape the crowds? Make sure to schedule in a visit to Baby A's for their Purple Haze Margaritas. Owners of the establishment are clear on one rule– you're only allowed to have TWO margaritas. If you're covering a round for you and a friend, bartenders will have you point out your friend to make sure that they're real. That's how dangerous they are.
Take a Hike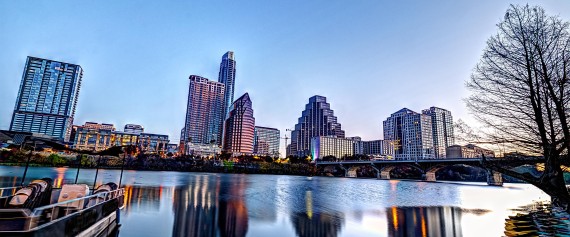 Besides the music and food, Austin is also known for its pretty active residents. If you partied a bit too much the night before or ate one to many breakfast tacos, trying paddle boarding or kayaking on Lady Bird Lake. If you're more into biking or jogging, you'll find plenty of companions at the Lake during any part of the day.
Hiking the Greenbelt is another viable option for escaping the crowds of downtown Austin. During the spring, the creek is at its highest levels, and hikers usually bring along picnics and pets during their hikes. Those who prefer hiking indoors can always walk around the flagship Whole Foods store for a few hours of wandering through the aisles to look at all the goodies.
Shop South Congress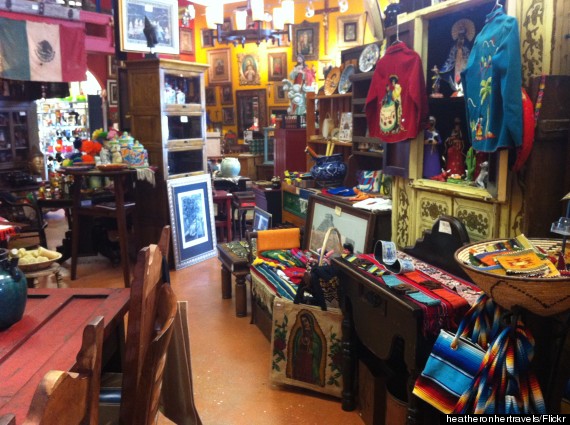 Those looking to get some exercise in and do some damage to their bank account should spend time browsing South Congress. With a ton of cute vintage shops, and boutiques, you might forget about that creative writing workshop altogether! Local residents love the great art, shopping and antiques so much, that they gather the together at the beginning of each month for First Thursday, where the stores stay open until 10 pm and sometimes even offer free drinks. If you're in town early, you can check out the town "block party" on March 6th.
House of Cards: Austin Edition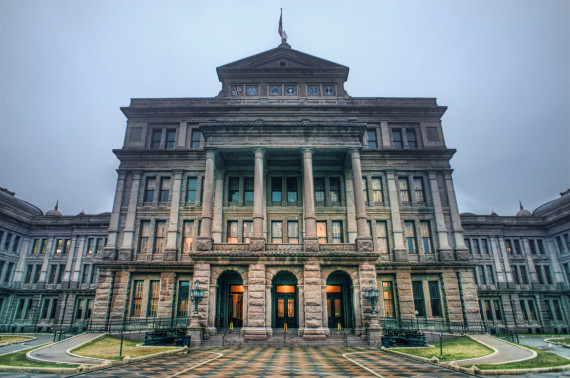 (Katie Haugland/Flickr)
If you're a big fan of history (or hit Netflix shows) consider checking out the Capitol Building and the surrounding grounds. Known as a fixture on the Austin skyline, you can let your best Frank Underwood impression loose on any politicians who might be working. If you're more inclined to stay away from living politicians, it's worth the trip to the LBJ Presidential Library. Housing more that 45 million pages of historical documents, you can even listen to the 36th President telephone conversations.
Let Them Eat Cake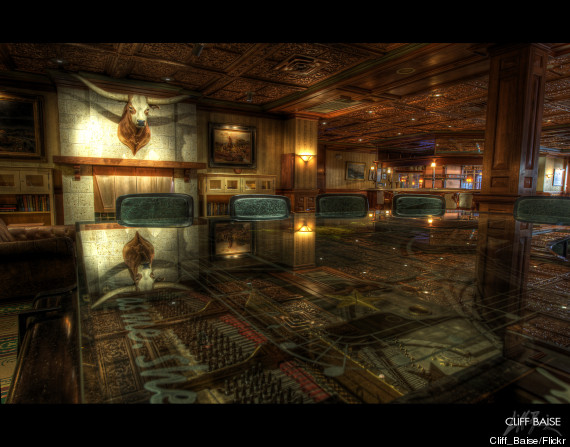 If you're interested in both presidents and dessert, look no further than venturing to The Driskill, a hotel famous for its connections to LBJ. Not only did LBJ take his future wife on their first date at The Driskill, but he also watched the results of the 1964 Presidential Election there. Once you're done hearing tales of LBJ's patronage, make sure to stop by the 1886 Café & Bakery for their chocolate cake.
Link to article: www.huffingtonpost.com/2014/03/03/things-to-do-in-austin-sxsw_n_4856035.html?utm_hp_ref=travel&ir=Travel