If Ain't Broke, Don't Fix It Must Be The Motto Of Symonds Yat
This makes us so, so happy.
A town in western England named Symonds Yat (ok, admittedly a great name for a town) sits on the banks of the River Wye. The area is famous to outdoor enthusiasts–think canoeing, biking, hiking–and bird watchers, in particular fans of peregrine falcons.
But it's also famous for its hand-pulled ferry.
Yes, you read that right. It's an ancient hand-pulled ferry that crosses the river from one bank to the other. You might be asking why there is a hand-pulled ferry on something that floats on water (and could therefore just be propelled with oars) and you wouldn't be the only one.
But it's just adorable and surprisingly efficient. Just looookkkk….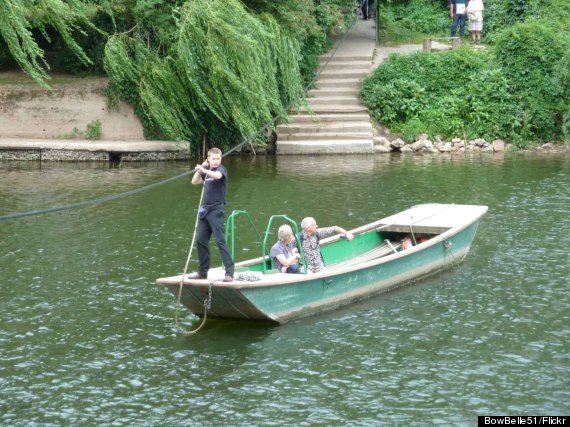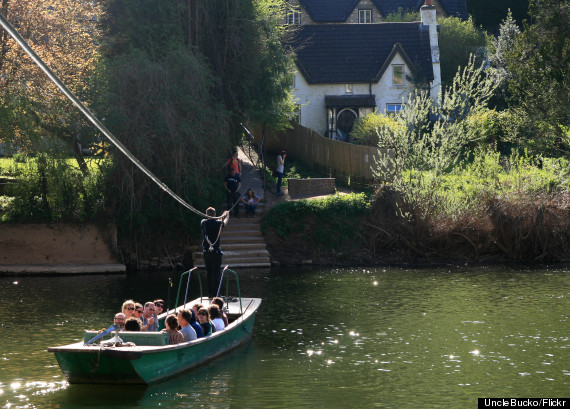 There must be a better way to do this, right? RIGHT? That's a steel wire, people.
In case you're curious, the area around this lovely ferry contraption is quite beautiful:
While there, grab a pint at the Saracen's Head and take in the view.
Link to article: www.huffingtonpost.com/2014/03/31/symonds-yat-hand-ferry_n_5051210.html?utm_hp_ref=travel&ir=Travel