Jeff Friesen's '50 States Of Lego' Project Takes You Across America
If you think Legos are just a kid's toy, think again.
In his project, "50 States of Lego," Jeff Friesen — a photographer and toy enthusiast — recreates the United States of America using the colorful interlocking bricks. There are 50 scenes for the 50 states: each scene something unique or representative about each state.
The scenes touch on the varying cultures, histories, traditions and politics of each state. Many incorporate playful humor. Sometimes it's easy to forget just how distinctive our states are.
These photos will make you want to go unearth that old Lego set. Check out the full project below. Find your state and let us know what you think in the comments!
All photos and captions are courtesy of Jeff Friesen.
Alabama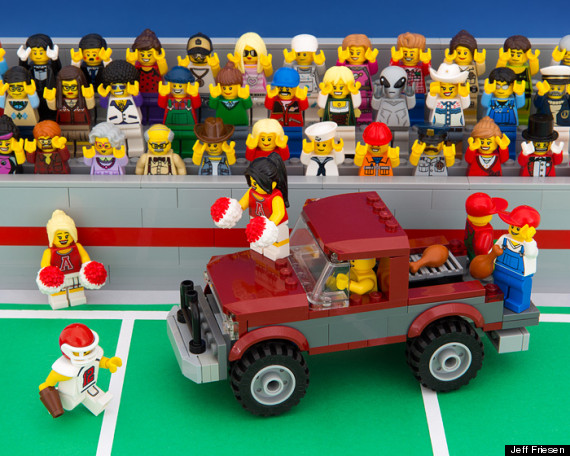 "Roll tide! Just restrain yourself from rolling a tailgate party onto the playing field."
Alaska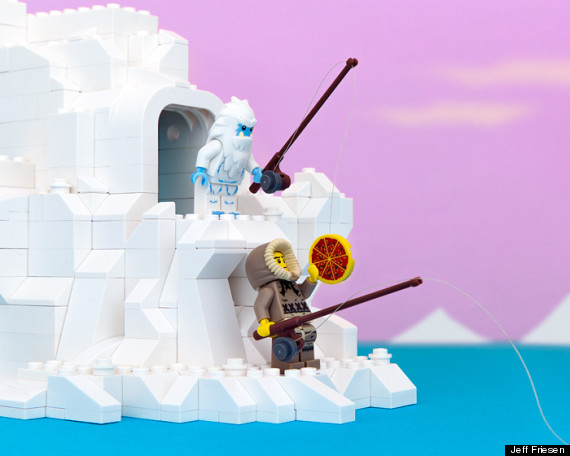 "Give a man a fish and you feed him for a day. Fish for a man and he is food for a week."
Arizona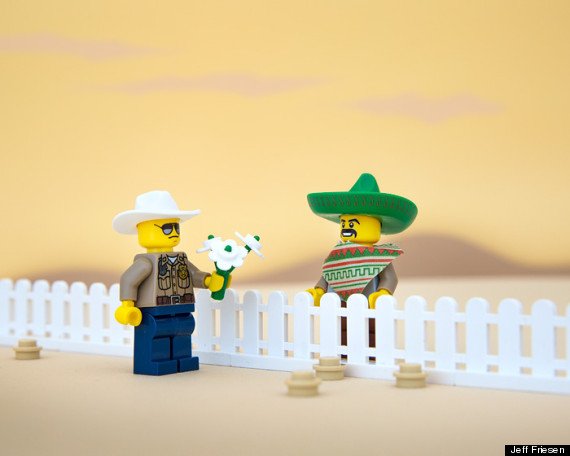 "Good fences make good neighbors?"
Arkansas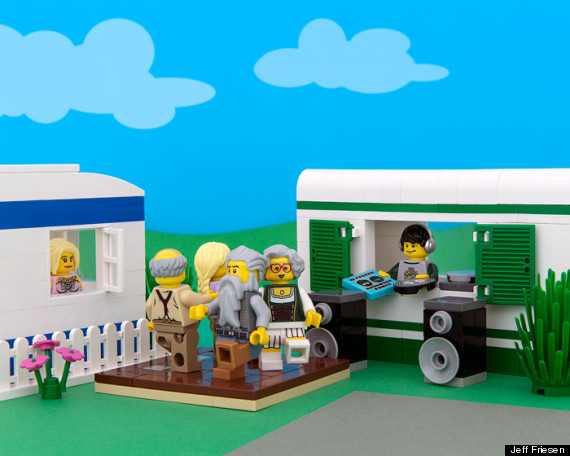 "Promenade across the floor/ Shimmy right on out the door/Stuff a weasel, dress your cat/ These DJ beats are really fat."
California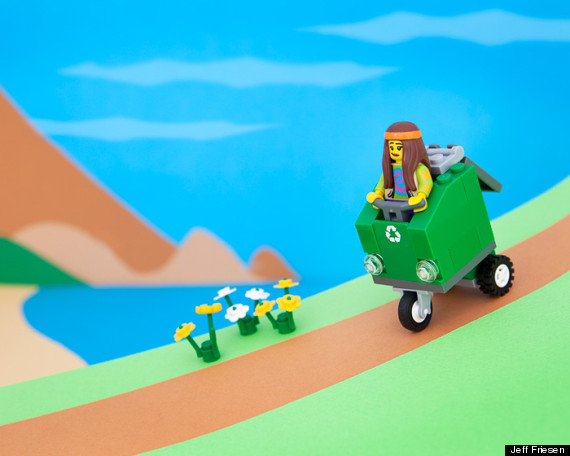 "Moonbeam's mellow is never harshed by her Fruitfly brand compost-powered tri-scoot."
Colorado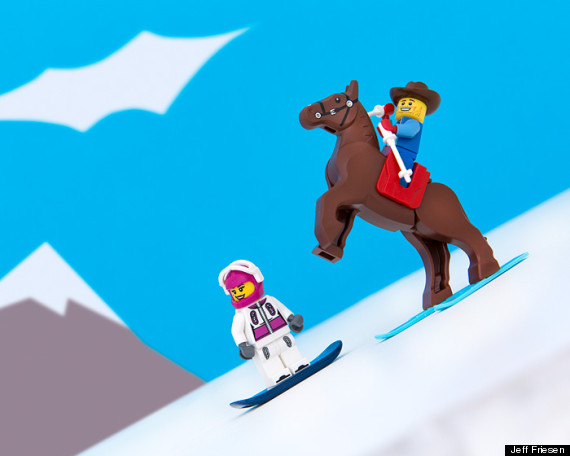 "Head 'em up, move 'em out, send 'em down…the famous snowboard wranglers of Aspen."
Connecticut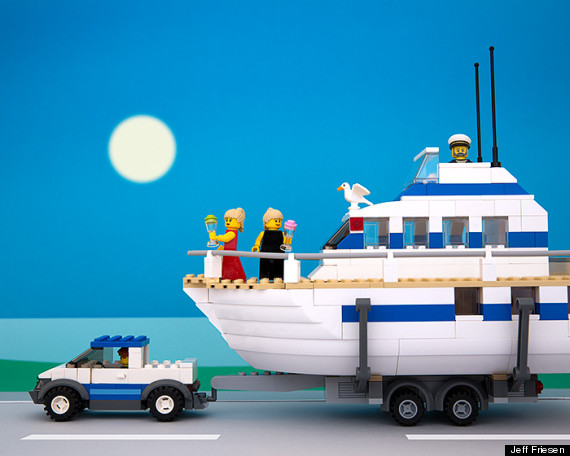 "Nothing's finer than a moonlit cruise on I-95."
Delaware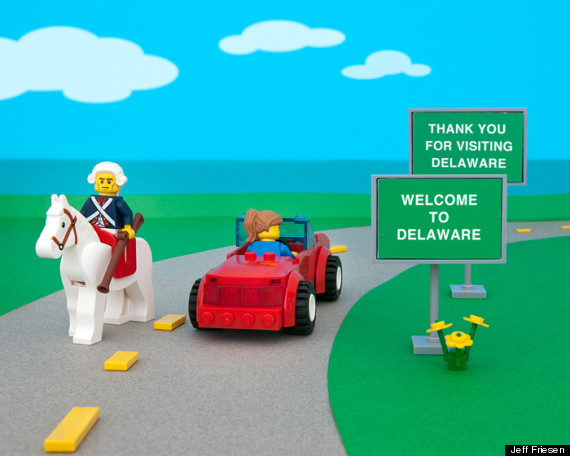 "Inspired by the title of Emanuel Leutze's famous painting, Washington Crosses 'The Delaware.' "
Florida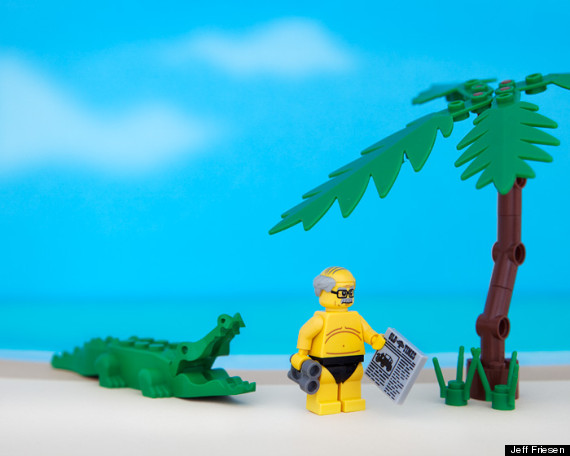 "Reptilian life-forms rule the beaches of Florida. Luckily, most are slow moving."
Georgia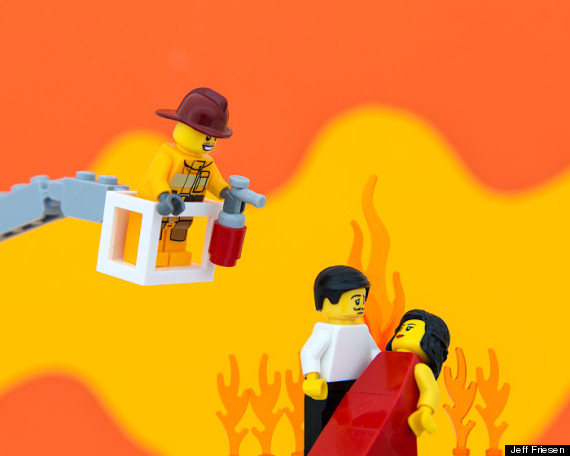 "As it turns out Rhett Butler and Scarlet O'Hara's passion for one another was easily doused by local firefighters."
Hawaii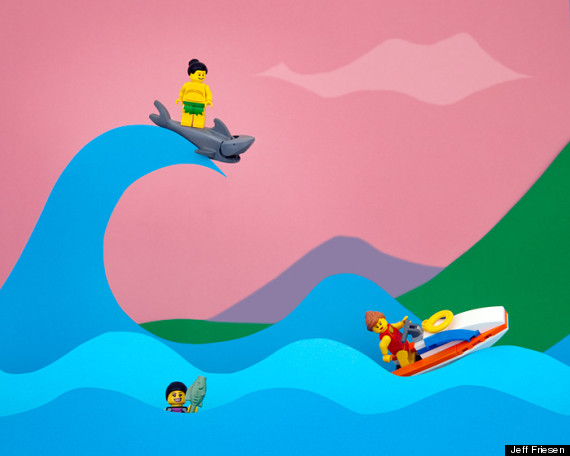 "Sometimes extreme surfing is more about the board than the wave."
Idaho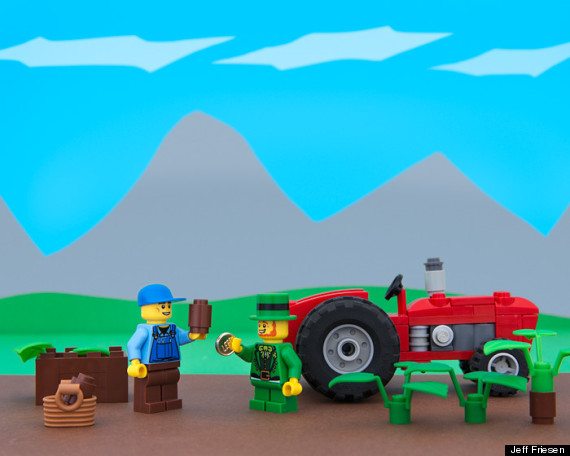 "Farmer Abe feels blessed to have a customer whose appetite for spuds is boundless… and the little fellow pays in solid gold."
Illinois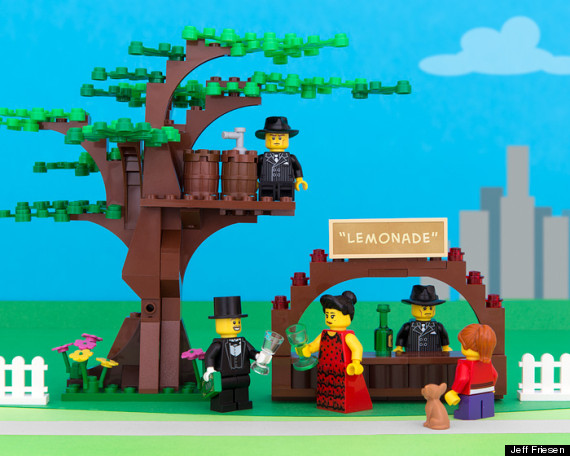 "Bugsy's mom is thrilled that he's running his own lemonade stand this summer. He hasn't rubbed out any of his associates since June."
Indiana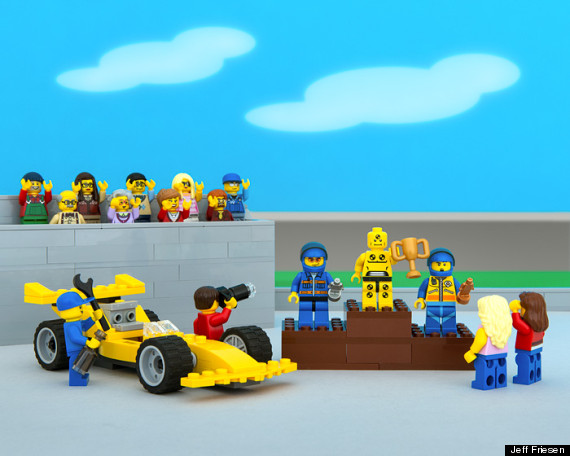 "After bouncing back from crash after crash all season the mysterious racer won the 500 by driving like he had nothing to lose."
Iowa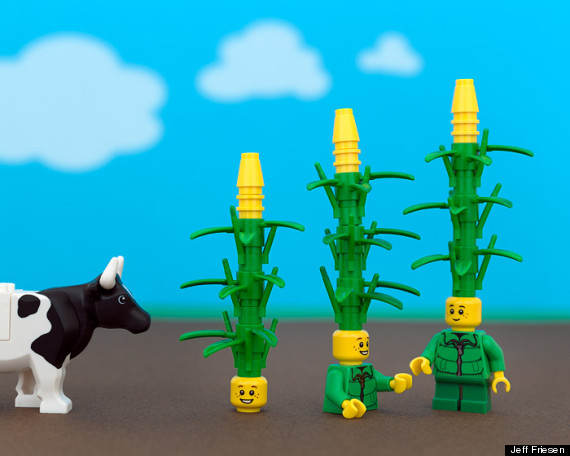 "Every summer you seen them emerging bright yellow from their green jackets: the children of the corn."
Kansas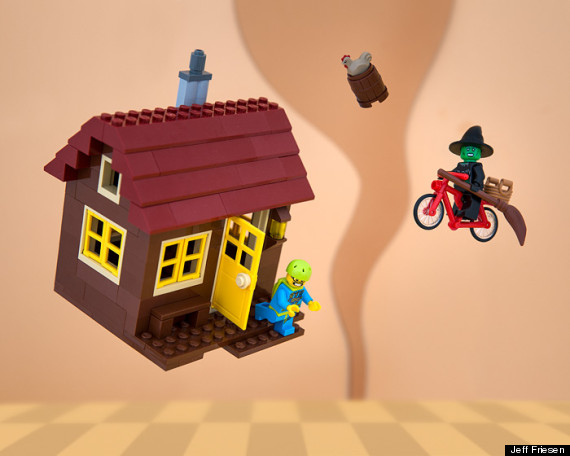 "There's no place like home, but if your home is frequently blown aloft it helps to wear a parachute indoors."
Kentucky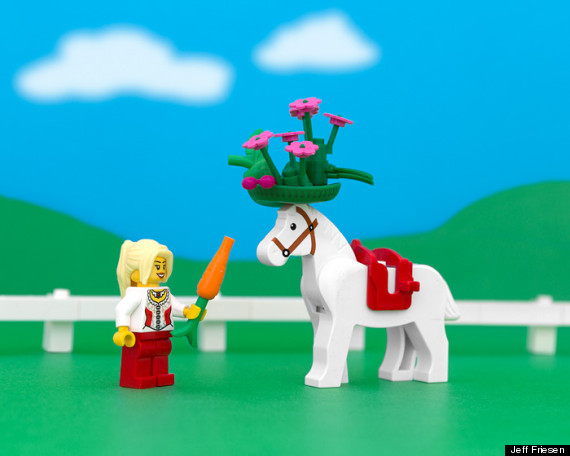 "Brave adventurers explore the outer reaches of the Kentucky Derby hat."
Louisiana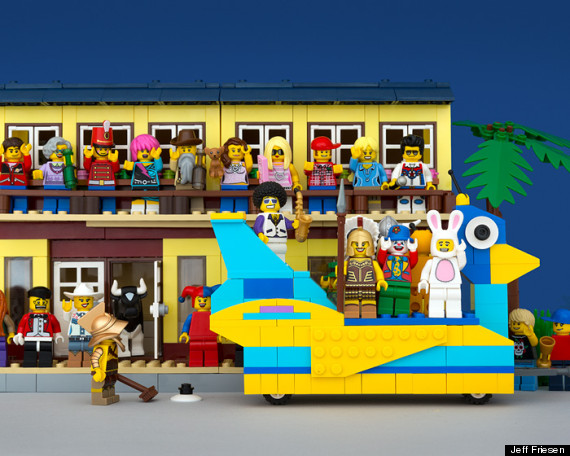 "A Mardi Gras float is only as good as its clean-up crew."
Maine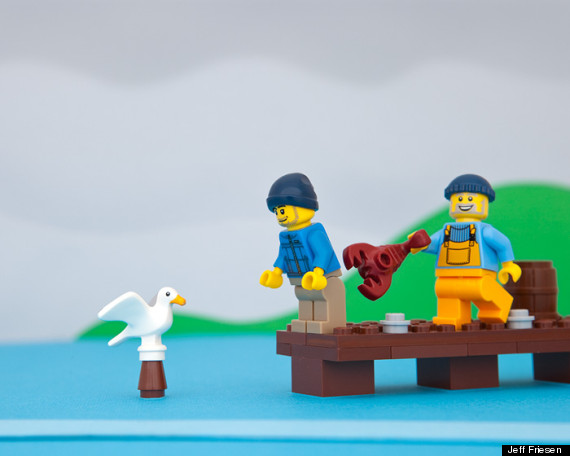 "If you find yourself in a pinch here just rub the swollen area with Moxie."
Maryland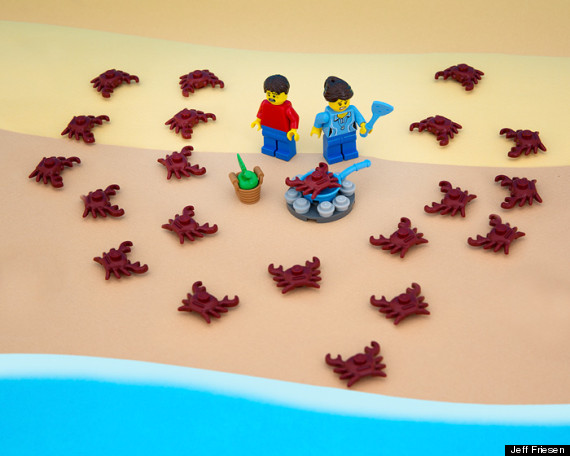 "Today the crabs decided to have a picnic of their own."
Massachusetts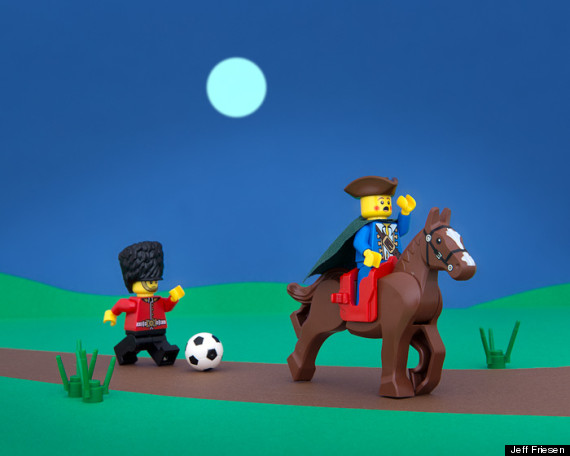 "The British are coming! That much was obvious to Paul Revere."
Michigan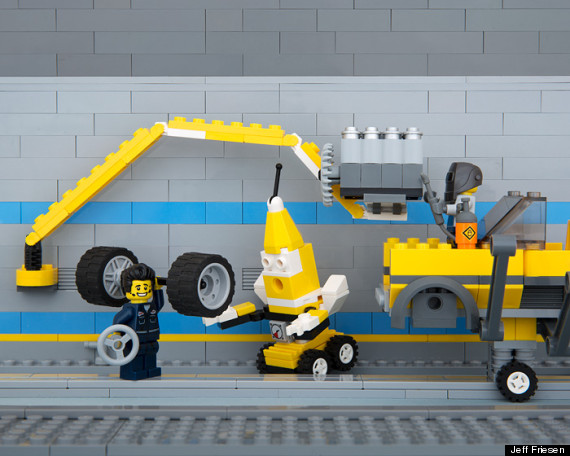 "Robots will never take over the Earth if they remain such nervous nellies."
Minnesota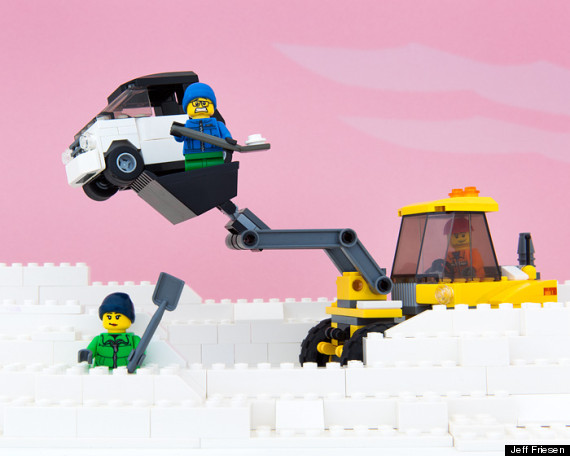 "Some places have a dry cold. In Minnesota it's a nice cold, okie-dokie?"
Mississippi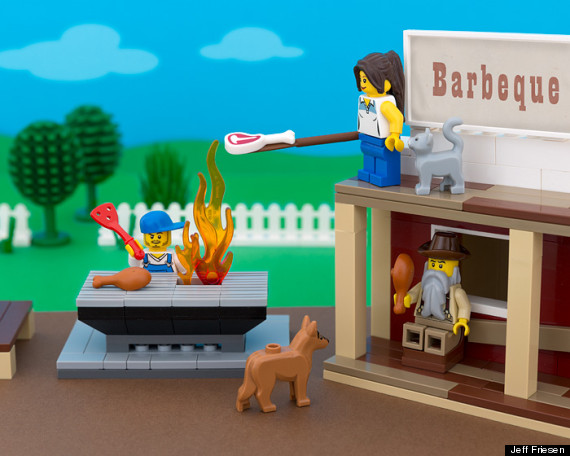 "Slow cooked meat that's finer than frogs hair."
Missouri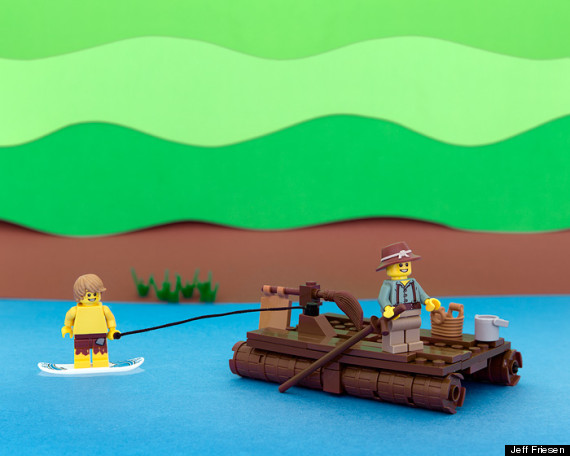 "The wakeboarding scenes were edited out of Mark Twain's books for brevity."
Montana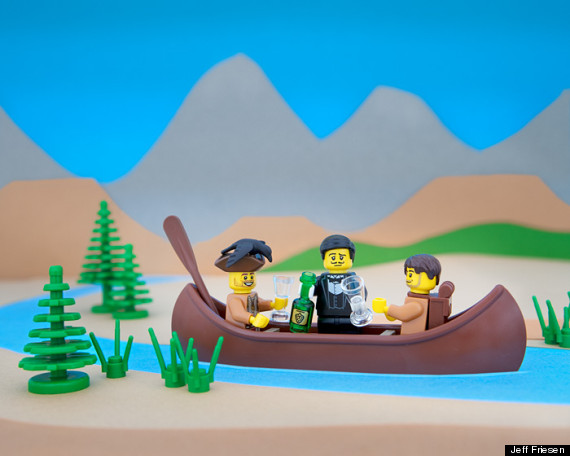 "Curiously absent from Lewis and Clark's journals is Henri, their faithful manservant."
Nebraska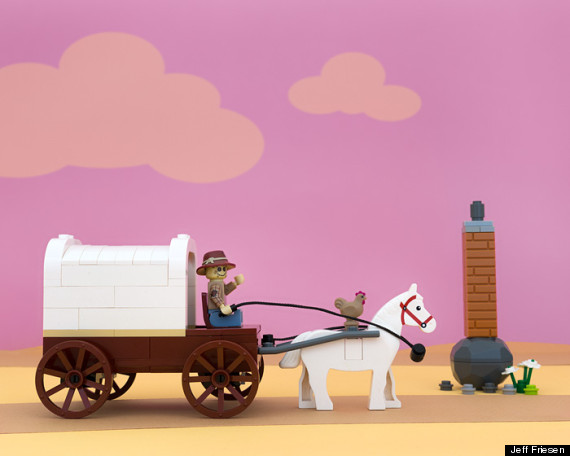 "Stringfellow approaches Chimney Rock, the Oregon Trail's most literally named landmark."
Nevada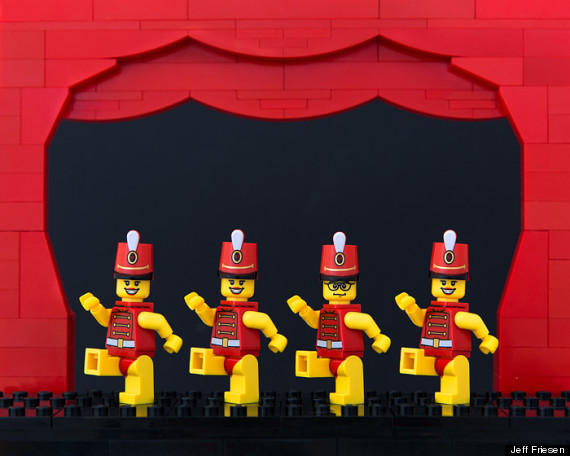 "What happens in Vegas stays in Vegas hopes Gilbert, who rarely stage-crashes showgirl performances back in Des Moines."
New Hampshire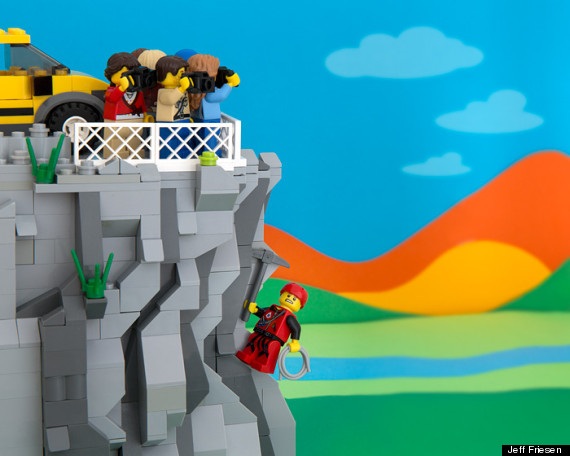 "Robert enjoys climbing in the White Mountains for the solitude that only untouched wilderness provides."
New Jersey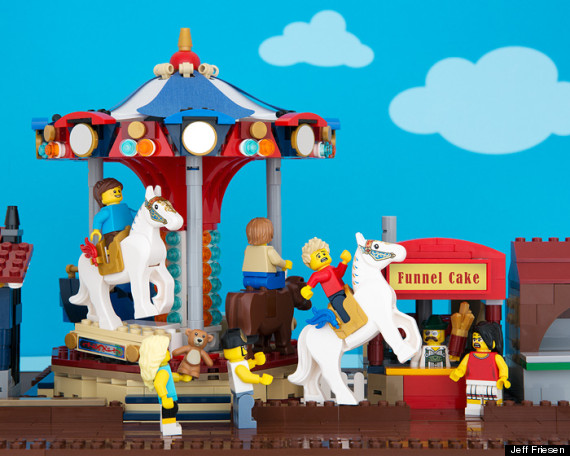 "Situation on the Jersey Shore."
New Mexico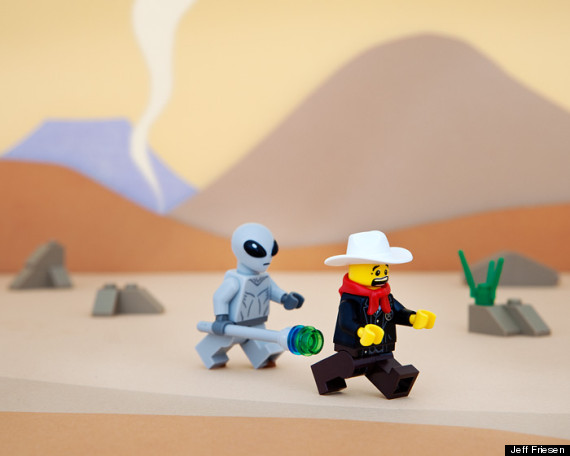 "People tend to shy away from probing questions in the land of enchantment."
New York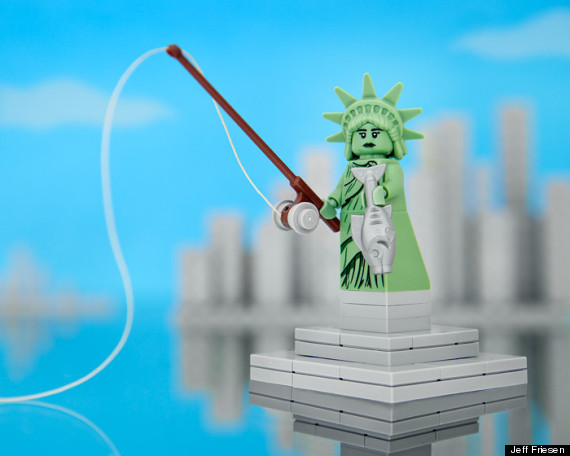 "Give me your tired, your poor, your creamy masses of tartar sauce."
North Carolina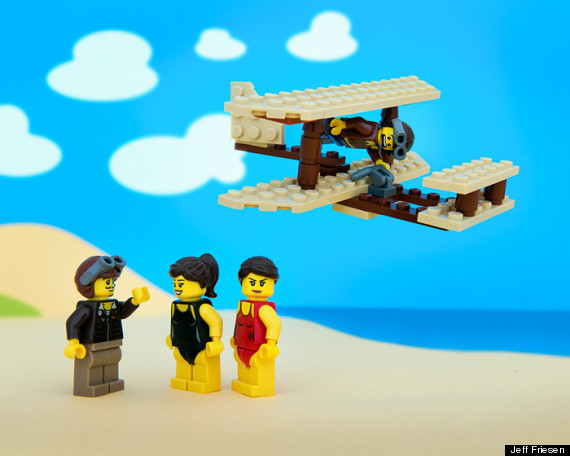 "The truth is that while Wilber did most of the flying Orville had other interests at the Kitty Hawk beach."
North Dakota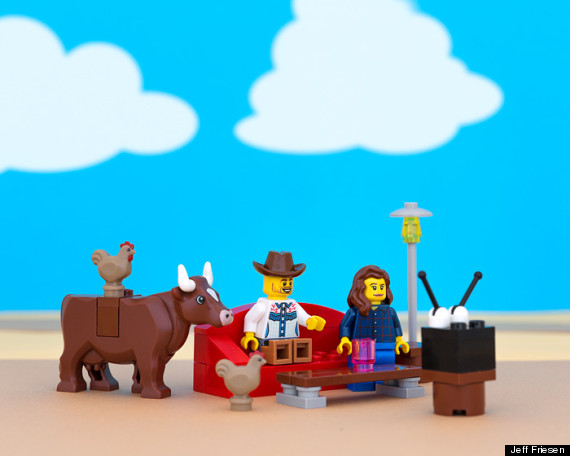 "Oh, home on the range, where the reruns of Three's Company play."
Ohio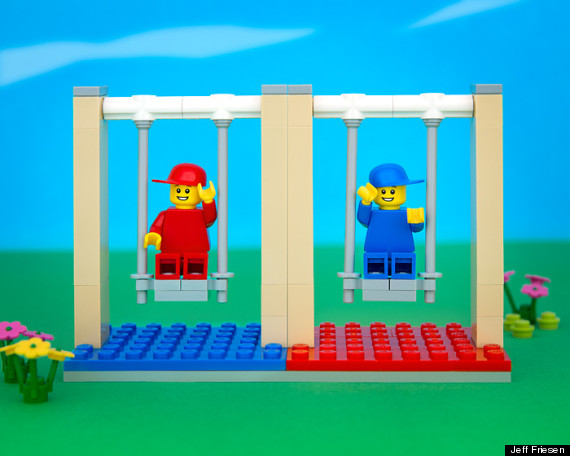 "They may be pests for presidential candidates but kids love living in a swing state."
Oklahoma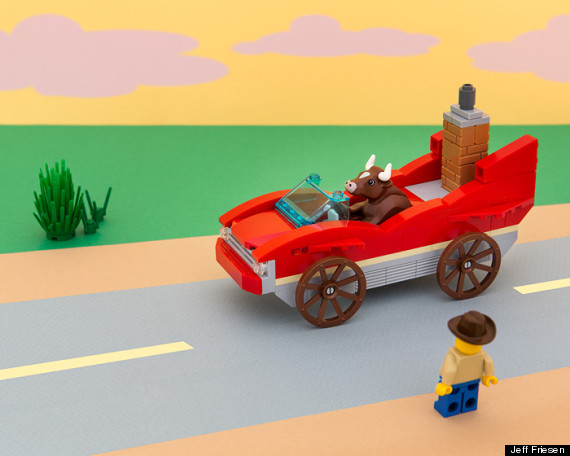 "Home to famous cattle drives. Those cows can really move in their methane powered rides."
Oregon


"Only organic free-range chickens run amuck at the FreeBird food truck. Just don't get pecked when you pluck."
Pennsylvania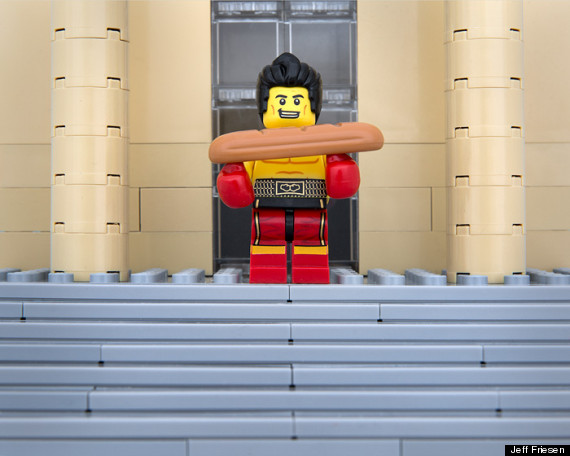 "Getting strong now, this cheesesteak's long, wow! (With apologies to Pittsburgh and the Amish for this Lego depiction of Pennsylvania. Perhaps a Pennsylvania series is in order.)"
Rhode Island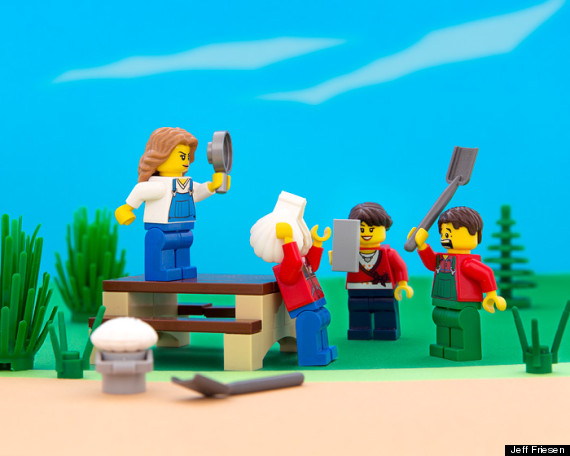 "Sometimes a quahog decides to stuff itself. Why help a friend in need when you can help thousands get a laugh on YouTube?"
South Carolina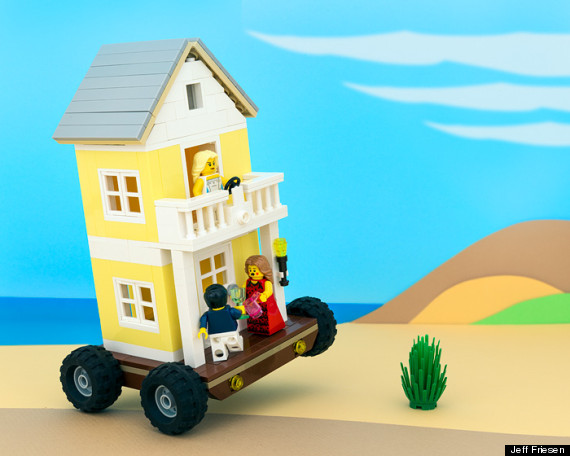 "Annie May mixes southern culture both genteel and otherwise in her off-road Charleston house."
South Dakota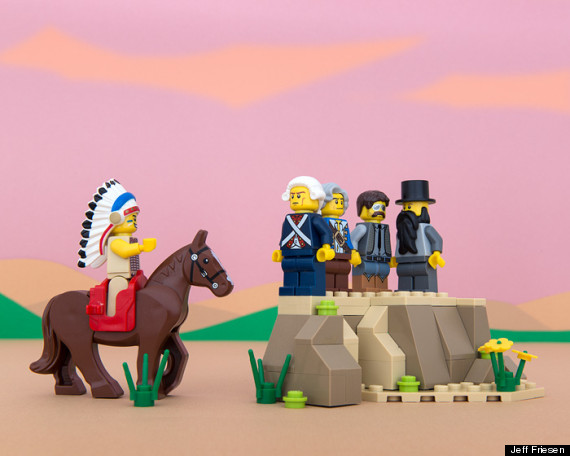 "A chance encounter provides inspiration for large scale sculpture in the Black Hills."
Tennessee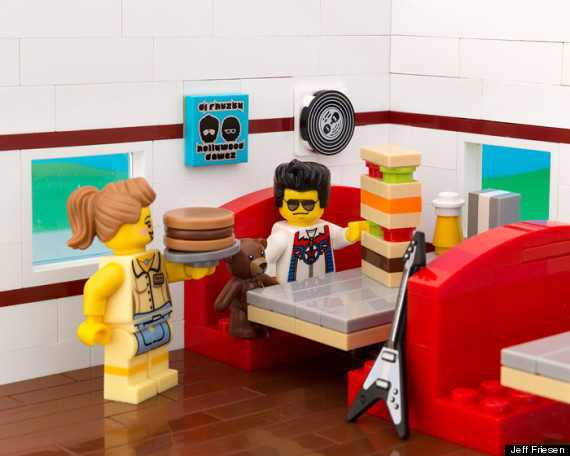 "One can't help falling in love with a quadruple layer club sandwich."
Texas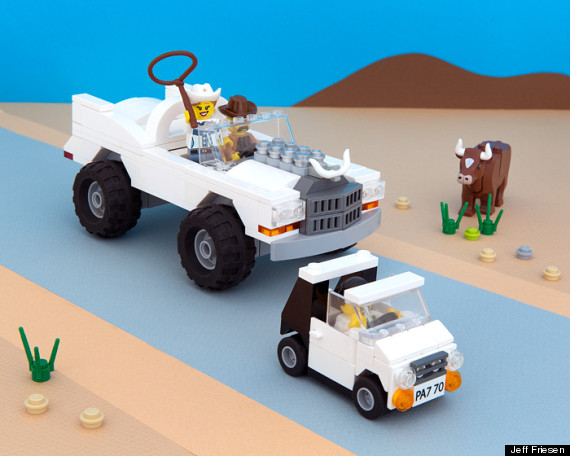 "Rounding up little doggies who have lost their way."
Utah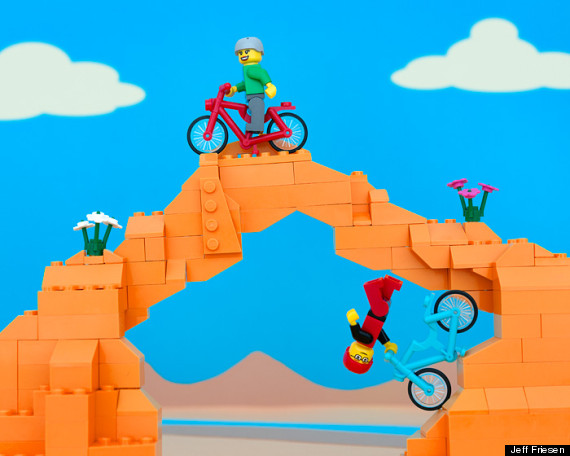 "Delicate arches and delicate noggins collide in the Utah backcountry."
Vermont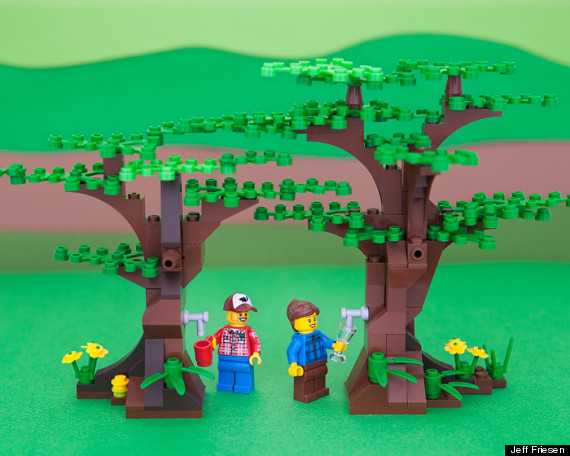 "Stopping for a syrup hit in the northern woods."
Virginia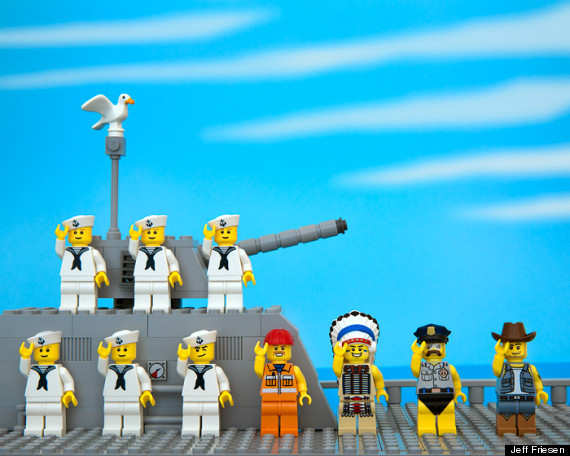 "In the navy you can do just what you please."
Washington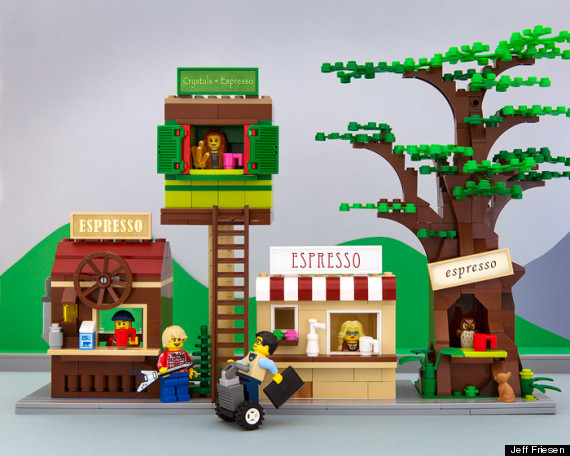 "We can only close our eyes using clothespins."
West Virginia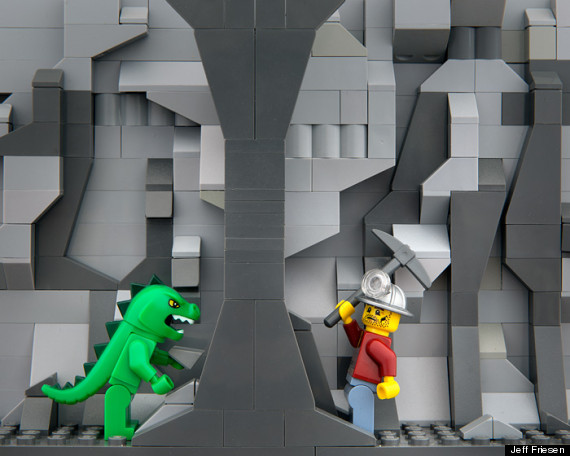 "Bobby has five minutes left on his shift in the coal mine. Just enough time to dig a little deeper."
Wisconsin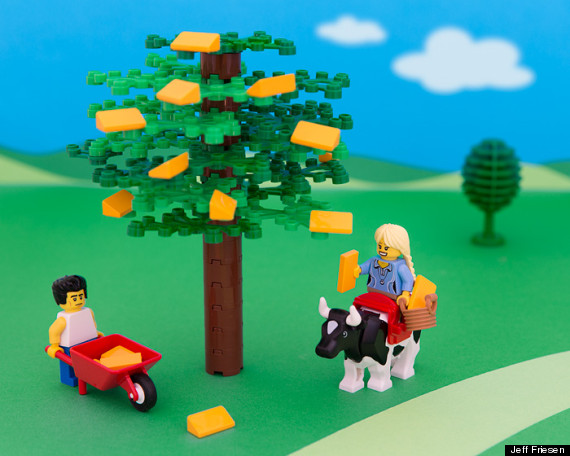 "After jumping the shark Arthur Fonzarelli limited his outdoor activities to helping with the traditional Wisconsin cheese harvest."
Wyoming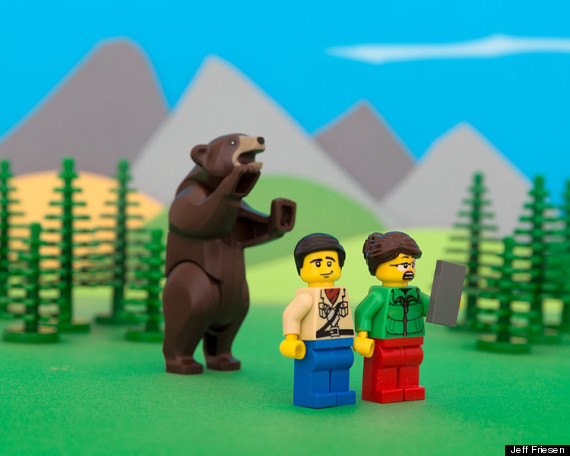 "The grizzly photo bomber of Yellowstone National Park."
Link to article: www.huffingtonpost.com/2013/11/28/jeff-friesen-50-states-of-lego_n_4350712.html?utm_hp_ref=travel&ir=Travel