I wanted to give our viewers empathy for Israel's unenviable position: surrounded by threatening Arab states. That's why we filmed at the Gadot Lookout, on the Golan Heights, a former Syrian pillbox looking down on the Sea of Galilee (Israel's primary source of water — critical in the days before desalination).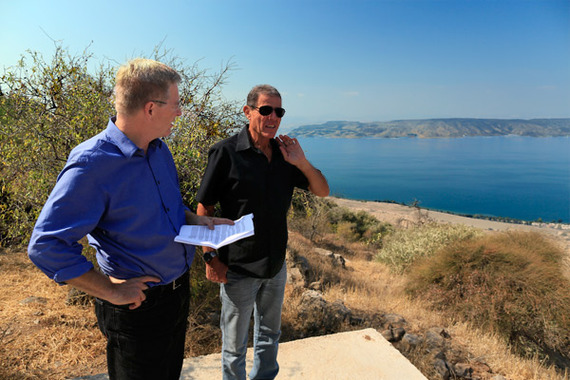 Our guide Benny explained that after Israel was created in 1948, its neighbors generally held the high ground around its borders. Then, with a bold victory in the Six-Day War in 1967, Israel surprised all of its enemies (essentially destroying Egypt's air force on the ground in minutes) and quadrupled its size. To the north, they could have waltzed right into Damascus. But Israel just wanted buffer territory — and to hold the high ground. Today, Israel seems to have a passion for being on the tops of hills, whether with military bases or with residential settlements.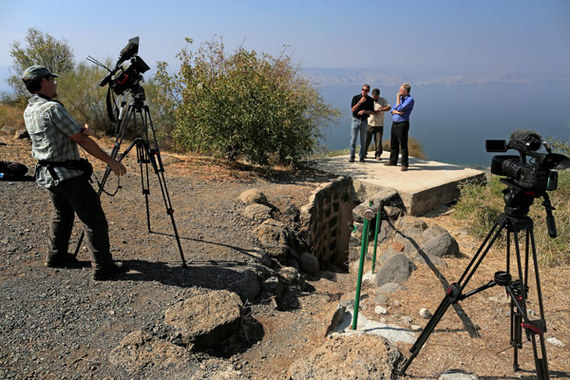 Standing atop a former Syrian pillbox, we look down into Israel. From the script: "For a generation, Arabs could lob shells into the towns, kibbutzim, and farms of Israel below. This is an example of why the high ground matters. Today, Israel — determined never again to live under its enemies — controls this and all the high ground around its borders."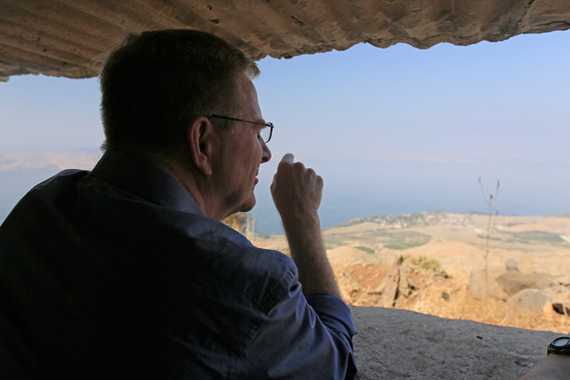 Looking out from this pillbox over the Sea of Galilee, as Syrian soldiers did for a generation, I could understand why Israel felt the need to take the Golan Heights for its own security.
Link to article: www.huffingtonpost.com/rick-steves/keeping-the-high-ground_b_4184263.html?utm_hp_ref=travel&ir=Travel