Leave Santa Different Snacks While You're On Vacation
Sure, our Santa loves a good sugar cookie and glass of 2%. But that's not going to keep him fueled in other countries this Christmas Eve.
Leave the Big Guy — or one of his gift-giving colleagues — a different treat if you're spending Christmas somewhere exotic.
If you're in Chile, for example, you'd better get baking. There, it's customary to offer Old Man Christmas (aka Viejo Pascuero) a special, homemade pan de Pascua. The spongy snack is a bread similar to panettone, and it's flavored with candied fruit, honey and ginger.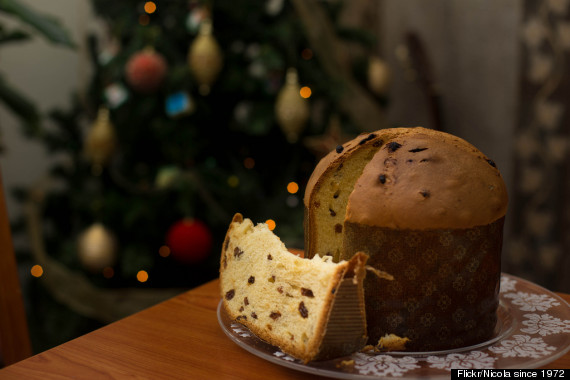 And in France, Père Noël rides a noble steed: a donkey named Gui. Leave carrots in your shoes at night to keep Gui trotting around the world.
Similarly, Sinterklaas rides a horse in the Netherlands. Fill your shoes with hay and carrots — and maybe even some sugar cubes — like all the other kids do.
In England, Santa likes a proper meal of mince pie (a hand-held pocket of meat, fruit and spices) with milk. Some families, though, decide he needs some sherry or brandy to keep things sprightly in the sleigh.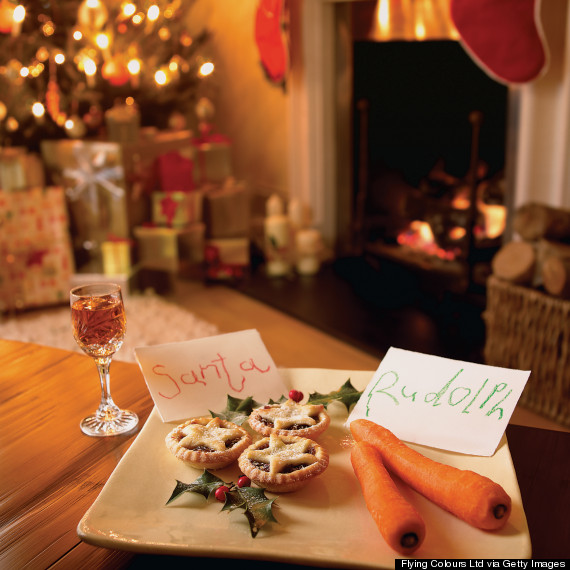 The deal is pretty much the same in Ireland. Here, though, Santa Claus more typically washes down his mince pie with Guinness or whiskey.
It's not Santa you have to feed in Denmark, but rather some elves. Little guys called nisser supposedly live in the attics over there, and if you don't leave them a bowl of sweet rice pudding called risengrød, they might play tricks on you all night. You too will be eating risengrød on Christmas Eve– if you find the almond hidden in one of the bowls, you've won good luck for a year.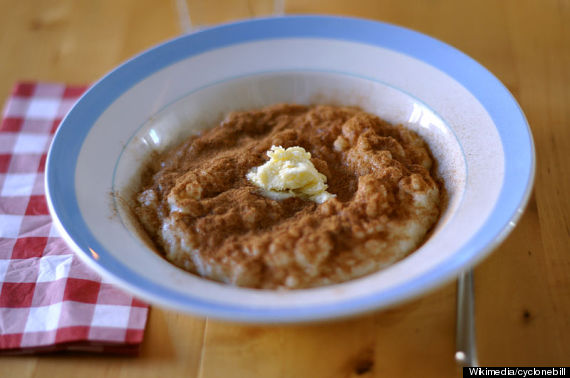 If you're in Sweden or some parts of Italy during mid December, Saint Lucy will come to deliver gifts at night. She prefers a cup of coffee or a sandwich. Leave carrots for her trusty donkey and some wine wine for her pal Castaldo. What a team!
Link to article: www.huffingtonpost.com/2013/12/24/leave-for-santa-around-the-world_n_4493427.html?utm_hp_ref=travel&ir=Travel