More Vintage Rick Steves Photos
It was so much fun reading your comments on my "Hipster" slideshow, that I dug up a few more vintage photos to share over the coming days. I hope they bring back memories of your vagabonding and backpacking days of travel like they did for me. I also hope they inspire you to start planning your next vagabonding adventure. As the saying goes, today is the good old times of tomorrow.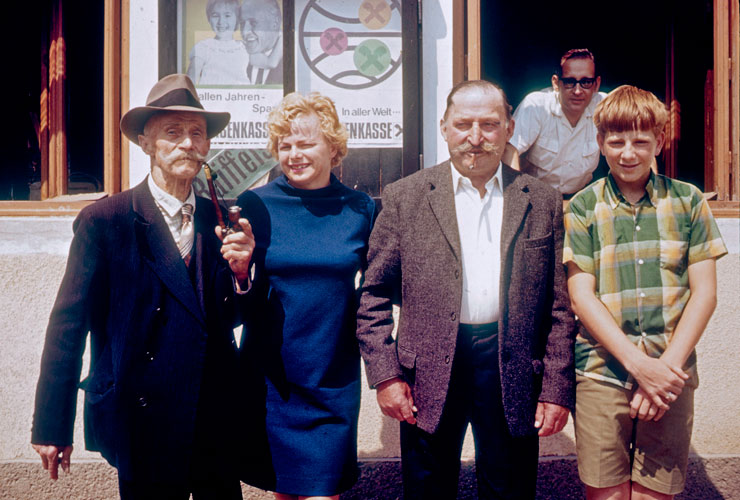 This is about the only photo I have of my first trip to Europe. It was 1969, and I was a 14-year-old nerd with my mom just outside Vienna on the border of Hungary. I was with my parents visiting piano factories. (The best and most expensive piano in the world, Bösendorfer, is made in Vienna.) Our host–the piano salesman–is in the window. And the man on the left enthralled me with a story of how he personally witnessed the assassination of Austrian Archduke Ferdinand in 1914, which kicked off World War I. I was so wonderstruck hearing this vivid story from this amazing character, that I fell in love with history (eventually majoring in it a few years later in college). And I realized, "Hey, this travel stuff is fun."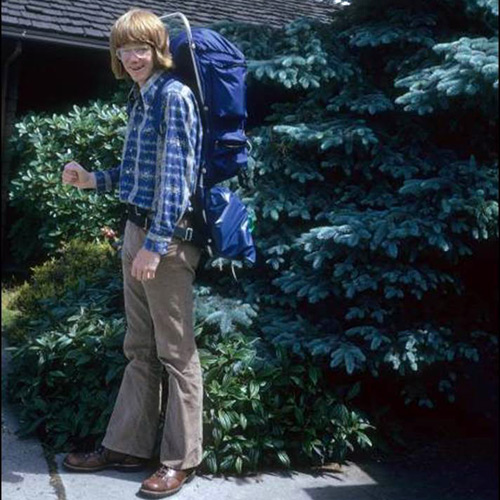 It's June 20, 1973, the day after graduation from high school, and I've filled the biggest backpack I can find with needless stuff. I'm ready to fly to Europe for my first trip without any parents. It would, in retrospect, be the best European trip of my life.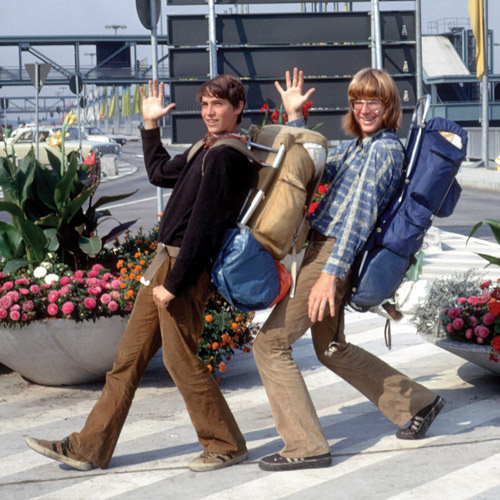 My buddy Gene Openshaw and me "truckin'" as we are all packed up and ready to have the Eurail trip of a lifetime. Gene is now one of my trusted guidebook co-authors.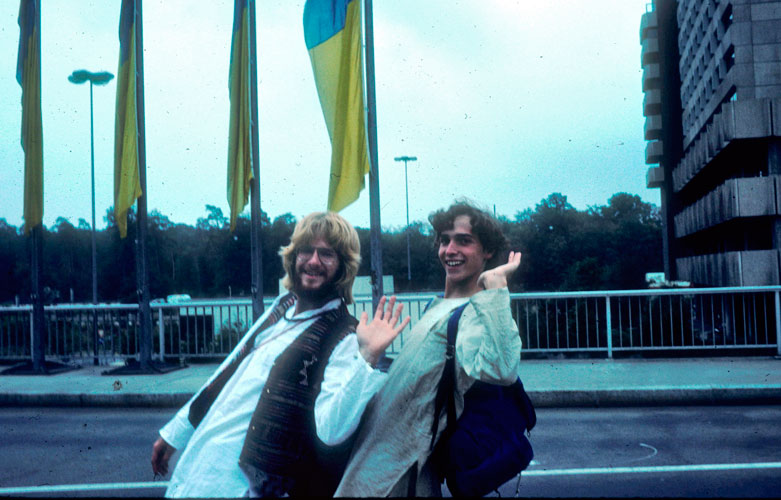 A few years after our graduation trip through Europe, Gene and I headed off to India. This photo was taken on the way home–in Frankfurt after sleeping on the airport floor using my new sitar as a pillow.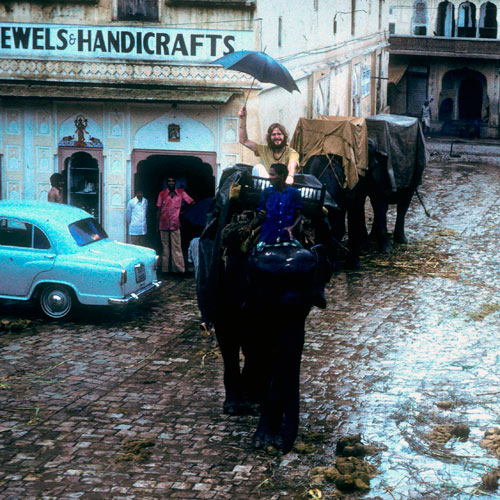 My favorite country in the world to travel in is India. It rearranges your cultural furniture and wallops your ethnocentricity. But, I think the experience is too personal to lend itself to my style of travel teaching. In Europe I can systematize smart travel. In India–it's just you, the beggars, the monsoon, and God.
When riding an elephant in India, always carry an umbrella. Back then, I wore clothes you could literally wash, wring out, and put on while still wet. It was monsoon season anyway. (I remember being so enthralled by this elephant ride that I pulled my legs up a split second before the elephant crunched into a concrete landing dock. Quite shaken up, I realized I came within a moment of losing both my legs in India.)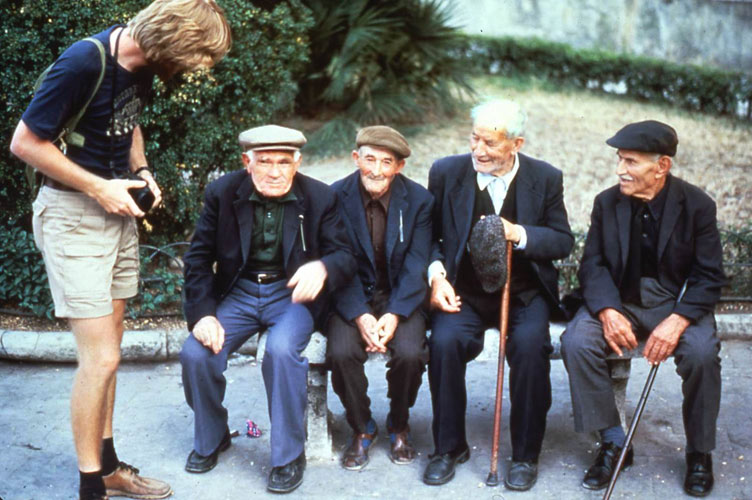 I've long used this photo to illustrate how good travel requires meeting people. "If you see four cute guys sitting on a bench, ask them to scoot over." I've been saying this for 30 years…and it still works. Find something…anything to talk about (like black socks and the joy of lots of pockets).
Link to article: www.huffingtonpost.com/rick-steves/more-vintage-rick-steves_b_4125274.html?utm_hp_ref=travel&ir=Travel