No Tix, No Problem: Best Los Angeles Bars for Watching the Game
In Southern California, it's not the leaves changing colors or the temperatures dropping that make fall special (obviously, neither of those things happen here). Instead, when September hits, we Angelenos get excited because it means our favorite sport, football, is back in session. 'Tis the season of tickets and tailgates; but, have no fear if you're not able to go support your favorite team in person. The wide array of bars in Los Angeles includes several where the game-day crowd is more enthusiastic than the rowdy sports fans seated in the stands. So, instead of crushing that six-pack of Coors alone on your couch, cheer on your team at one of these great game-day spots (and thank God you won't have to sacrifice your first born to find parking).
Do it Big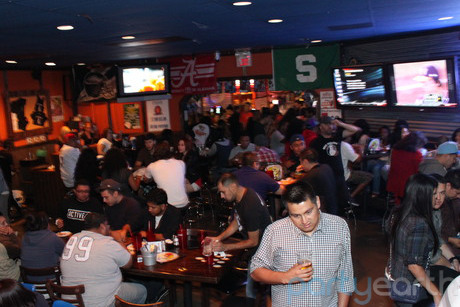 With 20 flat-screen TVs around the main bar and a mascot that's basically the chicken version of Hulk Hogan, it's no surprise that Big Wangs does big thangs. Its Hollywood address might lead you to expect a less-social and more refined clientele, but Big Wangs patrons aren't afraid of getting a little loose and surpassing the socially accepted levels of rowdiness. Win or lose, everybody's getting trashed, and they're going to have fun doing it.
University Style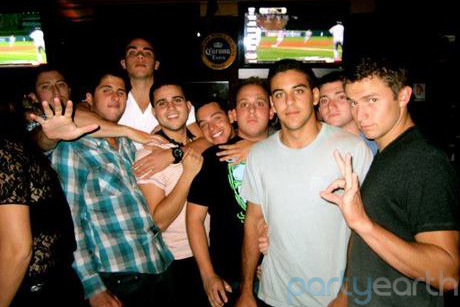 Even if you're long past your keg-stand and beer-helmet days, revisiting the camaraderie and spirit of the undergrad sports scene is a great way to spend game day. The 901 Bar & Grill, located directly across from the University of Southern California's fraternity row, is the Saturday headquarters of a colorful mix of die-hard Trojan fans and students too worn-out to make the trek to the coliseum. If you're up for a little university-style fun, join some of the most notoriously passionate celebrators of football in the nation. (And don't Bruin your life getting your kicks anywhere else.)
Luck of the Irish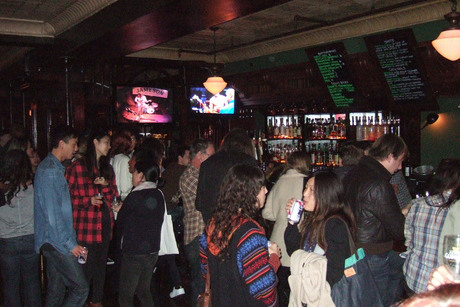 If you think your team may need a bit of luck crushing the competition, who better to ask than the Irish? At times, the jovial crowd at Casey's Irish Pub downtown may be more interested in the large selection of on-tap beers than the score of the big game, but the easy going atmosphere may be just the remedy for high-pressure situations. At the end you'll either have a great place to drown your sorrows or a great place to celebrate your victory — you win either way.
Be Festive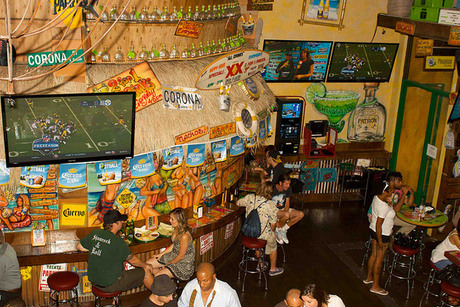 Don't let the stereotypes fool you — Cabo Cantina, a Mexican restaurant on Hollywood Boulevard knows that "football" in America has nothing to do with soccer. So throw on your team's colors and a sombrero, and head over to Cabo to enjoy legendary drink specials and not-from-your-local-grocery-store chips and salsa. This lively atmosphere will have you wondering why football in Spanish isn't a synonym for fiesta.
Beach Side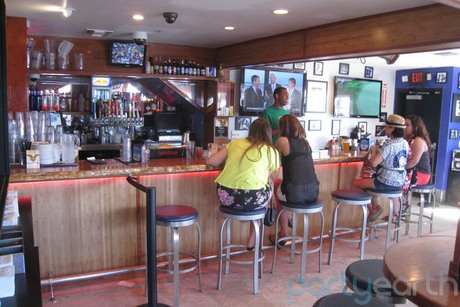 If you're looking for a more relaxed setting, the Venice Whaler is your kind of place. On game days, patrons enjoy the sounds of crashing waves and refreshing ocean breezes while casually cheering on their teams over a tasty cocktail or two. An added bonus is that the various attractions of Venice Beach offer a perfect escape if the game isn't going your way.
So, next game day, there's no reason to stay home. If you don't have anyone to go with, no problem. Just walk into any of these bars, look for a group of people wearing the same colors as you, stand by them, and then wait for the opportune moment to call the referee a zebra. Making new friends is easier than you'd think.
This article is by Courtney Roseborough, Party Earth writer.
Click here to get the inside scoop on the best concerts, festivals, parties, and more in your city every weekend!
Link to article: www.huffingtonpost.com/party-earth/no-tix-no-problem-best-lo_b_4139216.html?utm_hp_ref=travel&ir=Travel