Now This Is A Bridge We'd Like To Cross
Admittedly, we have a soft spot for bridges. From actual living bridges to proposed trampolines across the Seine, we just think bridges are super nifty.
Enter the "Mobius" bridge that's proposed for the Dragon King Harbor River development in Changsha, China. The Dutch firm NEXT Architects recently won a competition over the design for the pedestrian bridge, which would span over 490 feet long and 78 feet high across Meixi Lake.
Pedestrians will be able to walk across the bridge at different heights, which is based on the appearance of a Mobius ring as well as a knot found in ancient Chinese folk art.
Construction is scheduled to begin next year.
Check it out.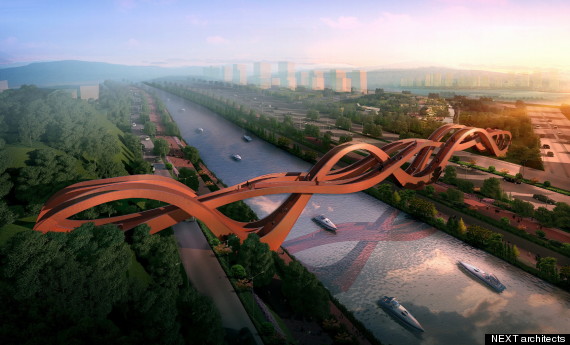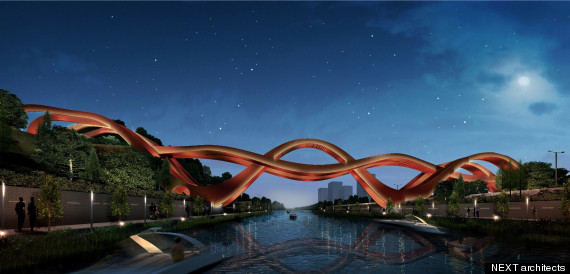 And in case you're wondering how it will all work: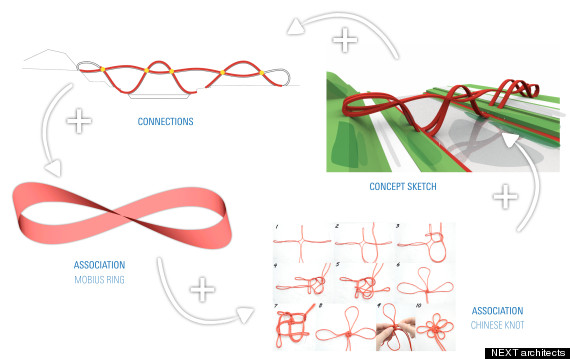 Link to article: www.huffingtonpost.com/2013/12/01/undulating-bridge-china_n_4318397.html?utm_hp_ref=travel&ir=Travel