Photographer Clark Little's New Book: Taking An Ocean Beating To Get The Perfect Wave
Clark Little has made a career getting pounded by massive waves over and over and over again — and it's absolutely awesome.
With only a pair of flippers, a camera, and a very strong waterproof case, Little dives straight into the same bone crushing waves that most people run away from.
The result? Flawless images of the ocean wrapping around itself in a perfectly hollowed tube.
(Scroll for more.)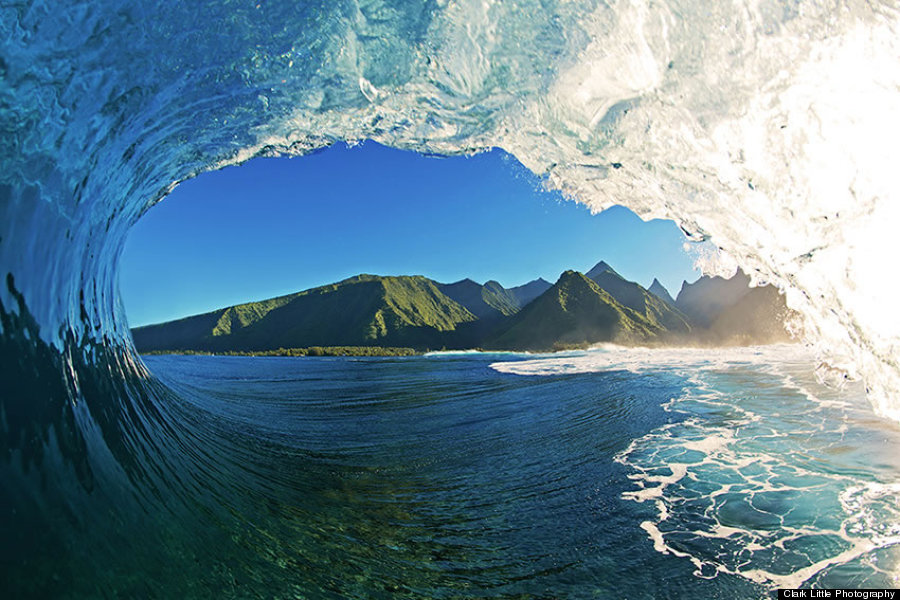 His techniques can seem a little unconventional — sometimes even diving into what seems like pure sand — but have won him numerous photography awards, including the Oceans Photography Award from the Smithsonian National Museum. Even the New York Times once coined him as a "master of photography."
Little's newly released book Shorebreak showcases pictures taken during his last four years of travel and from the islands of his home state, Hawaii. The glossy-book is 160 pages of the world's ocean, as seen from the eye of a wave.
At times, it is sandy, playful and sun kissed. At other times, however, the photos are much less inviting, with ocean floors that growl with jagged reef or frothy wave lips that curl before an ominous night sky. Readers are forced to take in the world as Little sees it — from the center of the impact zone.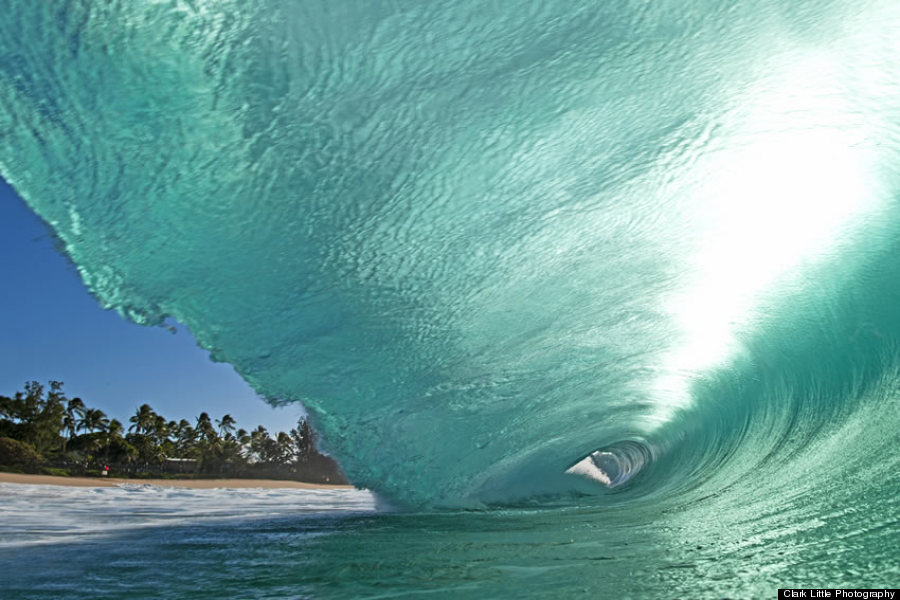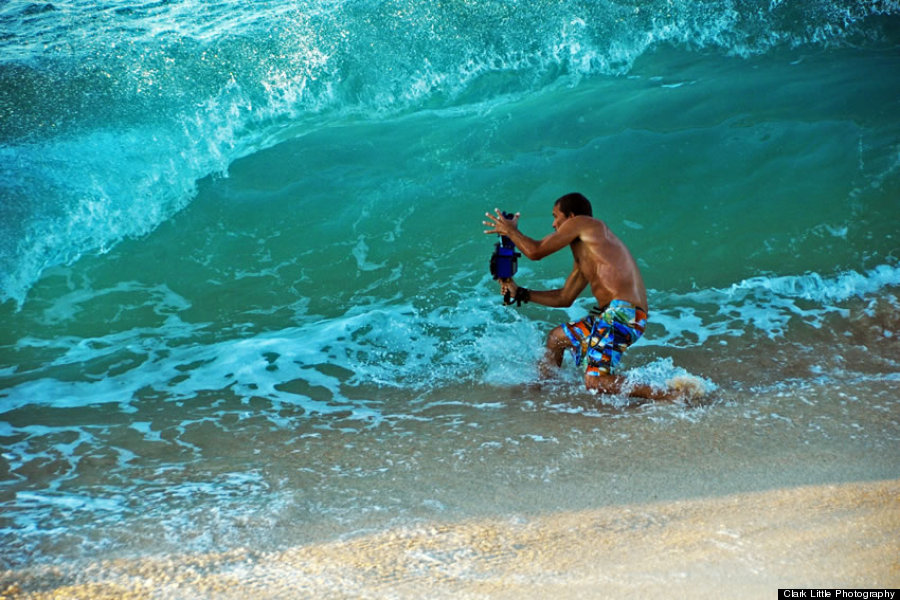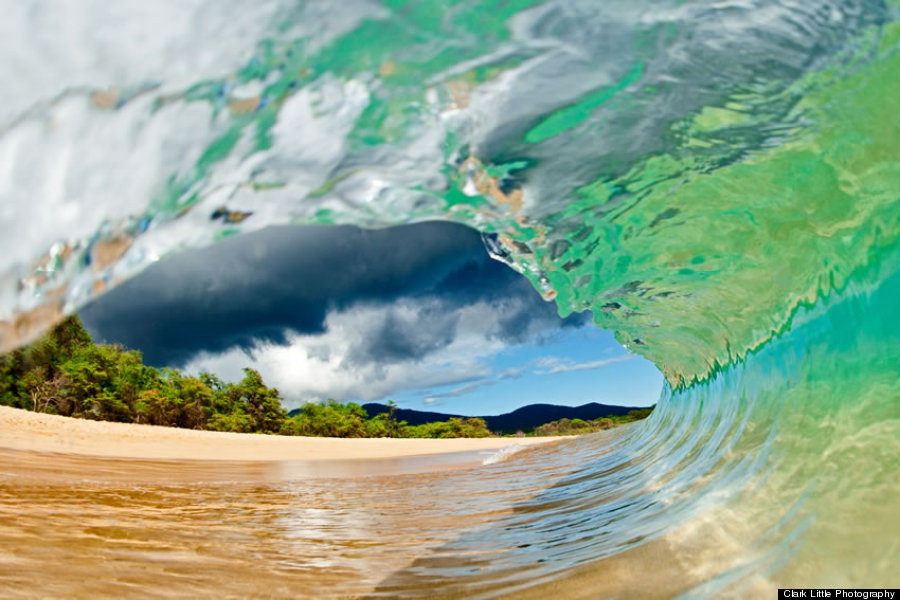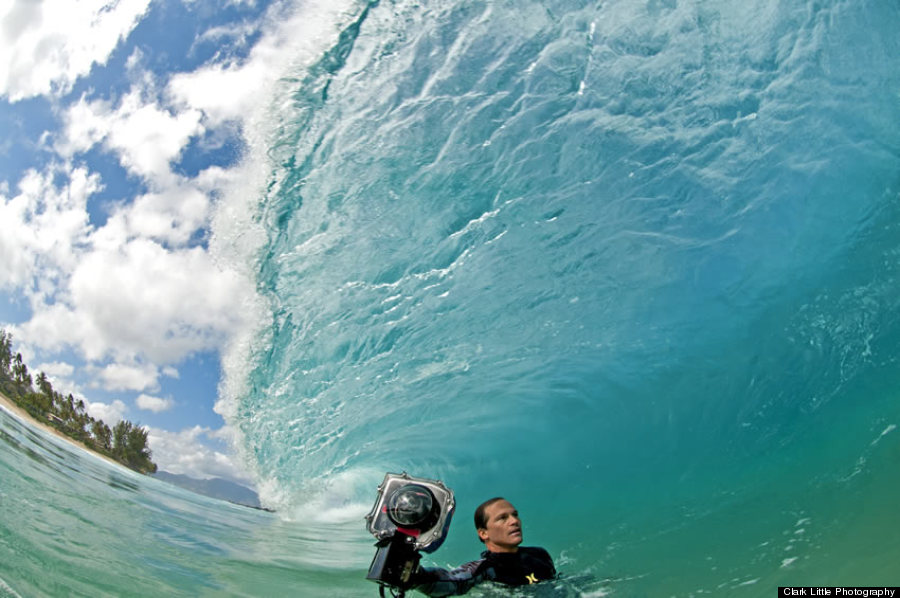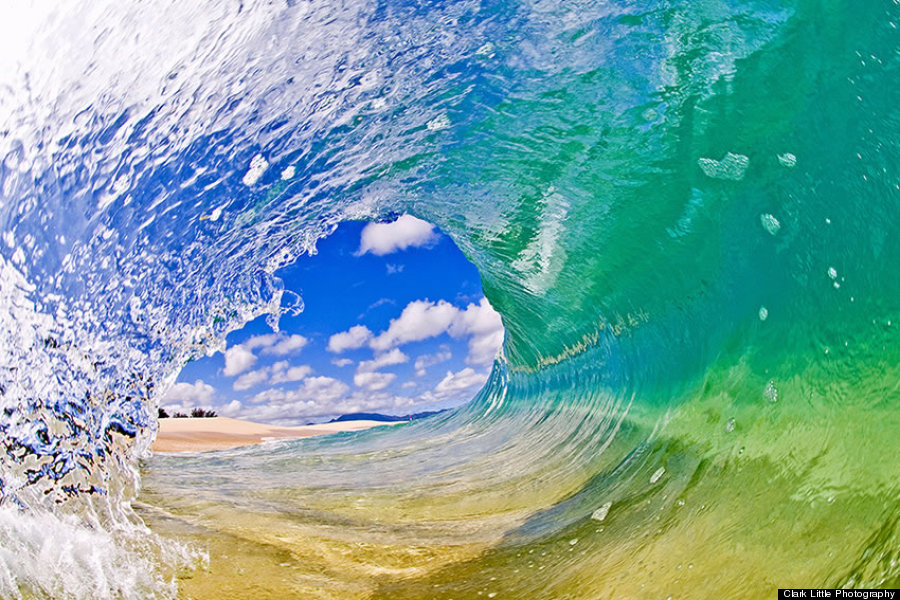 Watch Little take an ocean pounding to get the perfect shot:
To learn more about the photographer or purchase his book, visit his website at ClarkLittlePhotography.com.
Link to article: www.huffingtonpost.com/2013/12/10/clark-little-book_n_4416508.html?utm_hp_ref=travel&ir=Travel