Spring Break Adventures in the Grand Canyon of Swamps
Last time we checked, blackwater swamps weren't high on anyone's lists of spring break destinations. Maybe they should be.
Spring is one of the best times to visit America's southern wetlands. Since the wildlife is active, the mosquitos are few and the stories are unforgettable.
We picked Stephen C. Foster State Park, which lies about 18 miles deep within the Okefenokee National Wildlife Refuge, because it's special. Okefenokee is the Grand Canyon of swamps, one considered among the seven natural wonders of Georgia and designated a National Natural Landmark.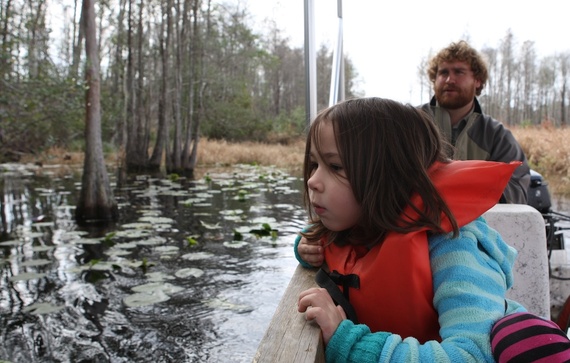 The bugs weren't bad at all. We stayed in one of the Stephen C. Foster park's cottages, which is protected from the insects by impenetrable screens on the porches, doors and windows. Still, I grabbed a bottle of Swamp Buddy Bug Chaser, the specialized Okefenokee formula, at the park's trading post before we headed out on a guided pontoon boat tour in search of deer, egret, American alligators, turtles, frogs, lizards, turkeys and black bear. You can never be sure what's out there.
Steven Emery, our interpretive ranger, pointed out the flora and fauna and shared stories of survival in the wetland.
The swamp tales were the best.
We suspect it's the gasses from the peat, a mixture of waterlogged, partially-decomposed plant material, that are fuel for most of the strange accounts. Some legends featured time travel, wormholes, ghosts and talking animals. (Of course they talk — it's methane gas, baby!) But alas, no close encounters of the third kind, zombies or vampires.
Below is our favorite story. We'll have to come back and write our own.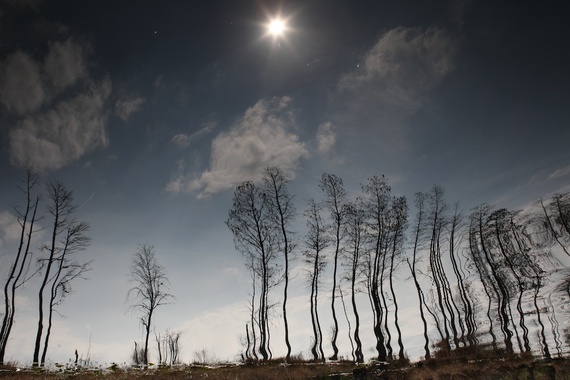 Several years ago a lone canoer became lost and separated from his group.
Lucky for him, after hours of weaving in and out of small swamp canals he could see figures in the distance. At first he thought they were merely cypress knees, the wooden formations, which aid the balance of the tree and can look like a head or torso bobbing in the water.
But as he came closer he could see mysterious figures moving, dancing on a trembling platform of densely-packed peat.
It was an entire tribe of Seminoles. They were in full ceremonial garb and he had interrupted their evening ritual.
He claims he was invited to join the celebration.
The next morning he was found in his canoe — alone.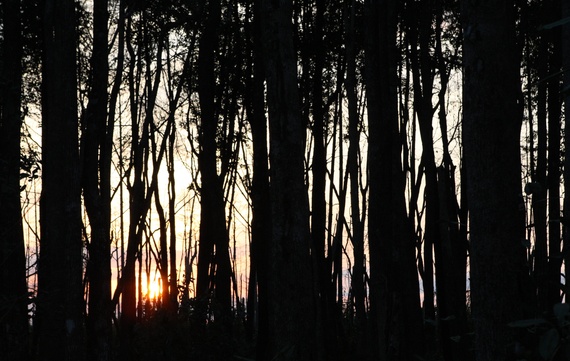 [Photo credits: Kari Haugeto]
Link to article: www.huffingtonpost.com/kari-haugeto/spring-break-adventures-i_b_4856005.html?utm_hp_ref=travel&ir=Travel