Your Weekly Travel Zen: Japan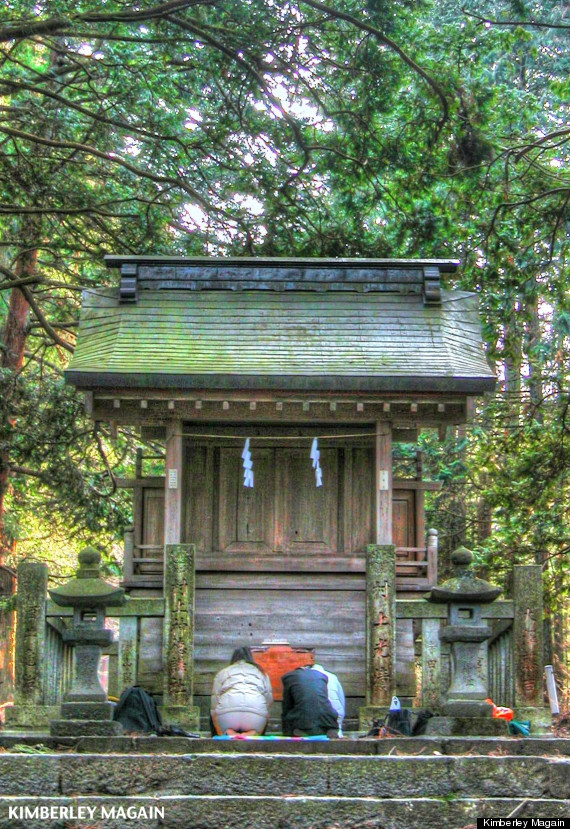 This week's Moment of Travel Zen comes to us from Kimberley Magain. Of her photo she says:
"Many hikers say a prayer at the Sengen Shrine in Fujiyoshida before they take on Mount Fuji. The shrine is a magical place of stillness and introspection in a country renowned for its hyperactive energy. We lived in Tokyo at the time, and every day was a kinetic rush of traffic and electronic babble. This shrine was the perfect oasis for me, a slice of tranquility where time stopped and I could simply empty my mind (but not my viewfinder)."
Japan boasts the best of both worlds, with unique urban centers to explore and mountains, gardens and parks that welcome travelers on a spiritual journey.
Where have you traveled for a moment of zen? Email travel@huffingtonpost.com with your travel zen or submit below!

Link to article: www.huffingtonpost.com/2014/02/23/japan-travel-photos_n_4832657.html?utm_hp_ref=travel&ir=Travel