Your Weekly Travel Zen: Spain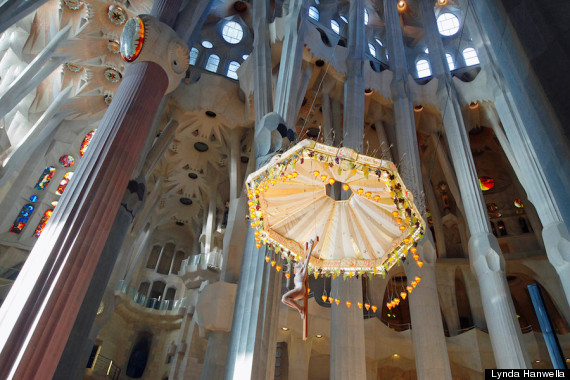 This week's Moment of Travel Zen comes to us from Lynda Hanwell. Her photo of Gaudi's Sagrada Familia depicts the remarkable architecture of Spain that transports visitors to another world. Of her trip to Spain she says:
I was in Spain just last month. I think you either love or hate Gaudi and I'm definitely one who loves his work. I was so impressed with [Gaudi's] Casa Batlló, I dreamed that I was sleeping there that night on our night train to Granada.
With it's unique architecture, stunning beaches, delicious tapas and vibrant cities, Spain pretty much has it all. A escape to España will leave you feeling invigorated and cultured.
Where have you traveled for a moment of zen? Email travel@huffingtonpost.com with your travel zen or submit below!
Link to article: www.huffingtonpost.com/2013/11/24/spain-travel-photos_n_4324538.html?utm_hp_ref=travel&ir=Travel