8 Incredible Green Spaces That Are Thriving In The Biggest Urban Jungles
Living and working within a system of architectural behemoths and concrete streets can be taxing, to say the least. And for many city-dwellers, a few patches of green can be a celebrated refuge from the urban landscape.
Through a study that spanned 18 years, researchers from University of Exeter Medical School discovered that people who moved to areas with more green space improved their overall well-being and happiness. So even if you aren't looking to pack up and head to the country, scouting out cities with some form of natural catharsis can literally do you a lifetime of good.
We've teamed up with Citi to showcase these impressive nature-filled utopias in the world's greatest cities, and recognize the positive impact they have on local residents.
Gardens by the Bay: Singapore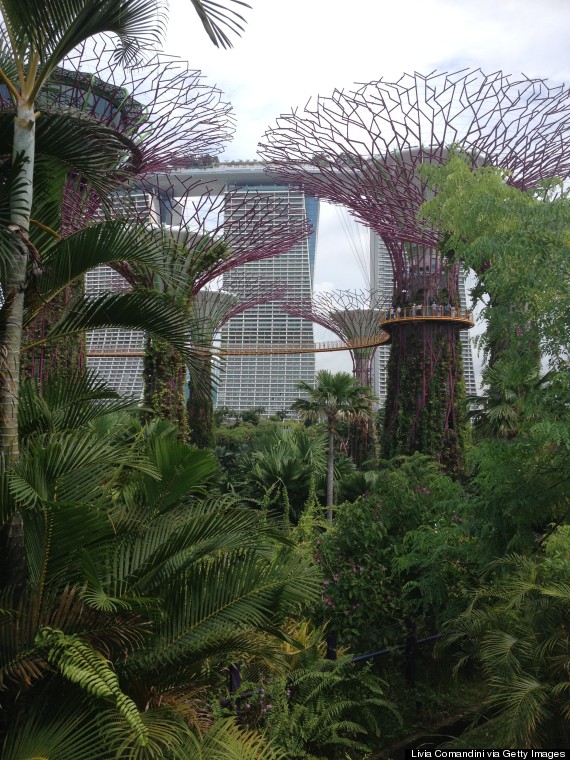 History and features: This expansive manmade wonder outlines Marina Bay and neighbors Singapore's burgeoning business district. The gardens include impressive supertrees that stand about 164 feet tall with expansive canopies and more than 500,000 plant varieties. In June, Gardens by the Bay welcomed their 10 millionth visitor since opening in 2012. According to representatives from Gardens by the Bay, the gardens are part of Singapore's shift to becoming a global city "with a much more holistic and all encompassing program to enhance greenery and flora [. . .] to raise the quality of life in Singapore significantly."
Size: 250 Acres.
Promenade Plantée: Paris, France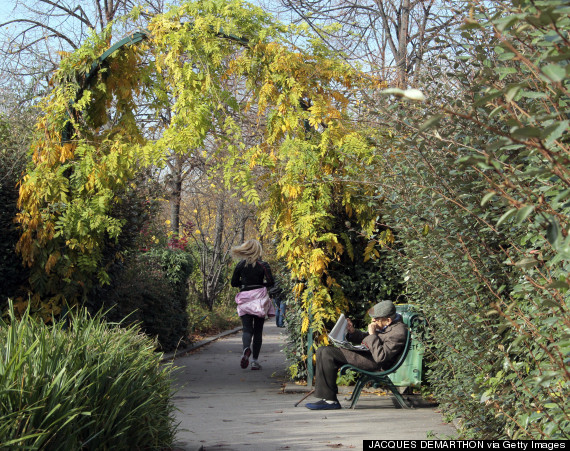 History and features: This Parisian equivalent to New York City's High Line was created out of the Vincennes railway viaduct and stretches from Place de la Bastille to Bois de Vincennes. Small gardens sprouted up after the the line was abandoned in 1969; twenty years later, the City of Paris began connecting and revitalizing the viaduct.
Size: 2.8 miles long
Lurie Garden: Chicago, Illinois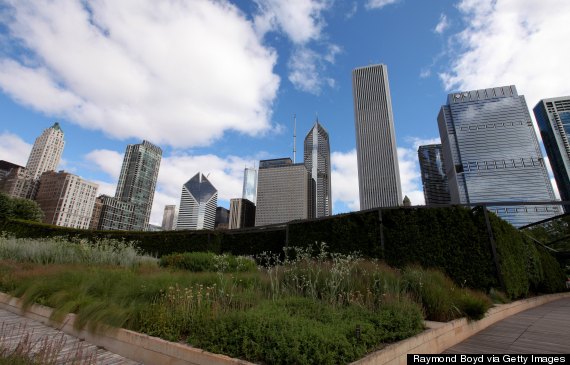 History and features: Part of the city's Millennium Park, this public garden celebrates Chicago's motto Urbs in Horto, latin for "City in a Garden," giving a nod to the swampland and marshes upon which the city was built. The land used to develop the garden and the larger park was originally under the jurisdiction of the Illinois Central Railroad and at one point considered "an urban wasteland" by many. The Lurie Garden and the rest of Millennium Park opened to the public in 2004 and have since won awards such as the Award of Excellence from the American Society of Landscape Architects.
Size: Five acres
Boston Common: Boston, Massachusetts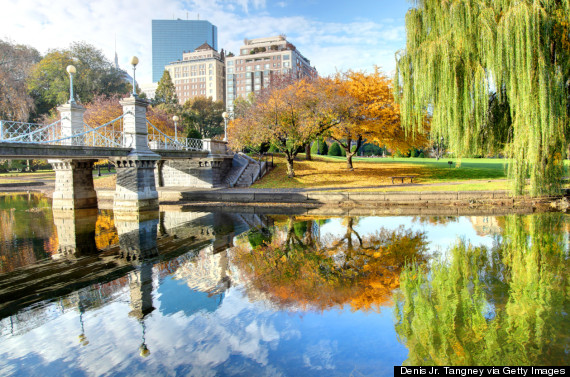 History and features: Considered to be the oldest park in the United States, Boston Common once played host to grazing cattle, public hangings, and British army camps before the American Revolution. Martin Luther King Jr. and Gloria Steinem are just a few of the park's famous speakers that have addressed crowds in the park. The Common is also a part of the 2.5 mile long Freedom Trail which leads history lovers down a route of 16 historical sites including the grounds as an important part of America's past.
Size: 50 acres
The High Line: New York, New York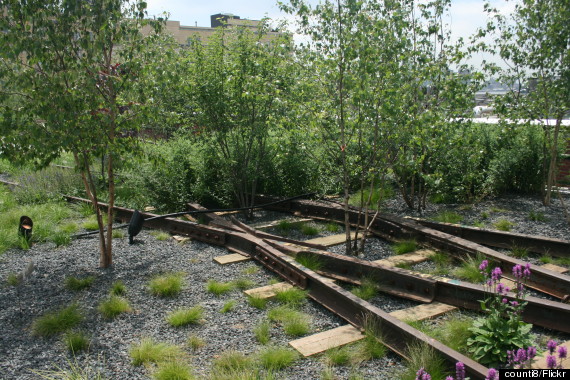 History and features: Not too long ago, this park was just elevated train tracks that ran from 34th street to Spring street. A train transporting frozen turkeys in 1980 was the last locomotive to run on the High Line. After that, residents of the Chelsea neighborhood banned together to fight demolition of the tracks and encouraged a transformation into public space. The first section of the rail was reopened as a public park in June of 2009 and the last section was opened to the public on September 21, 2014. Most of the plants present on the High Line are those that sprouted naturally during the 25 years of disuse adding to the growing beauty of what was once a very industrial area of the city.
Size: 395 acres
Parks Garden at Namba Parks: Osaka, Japan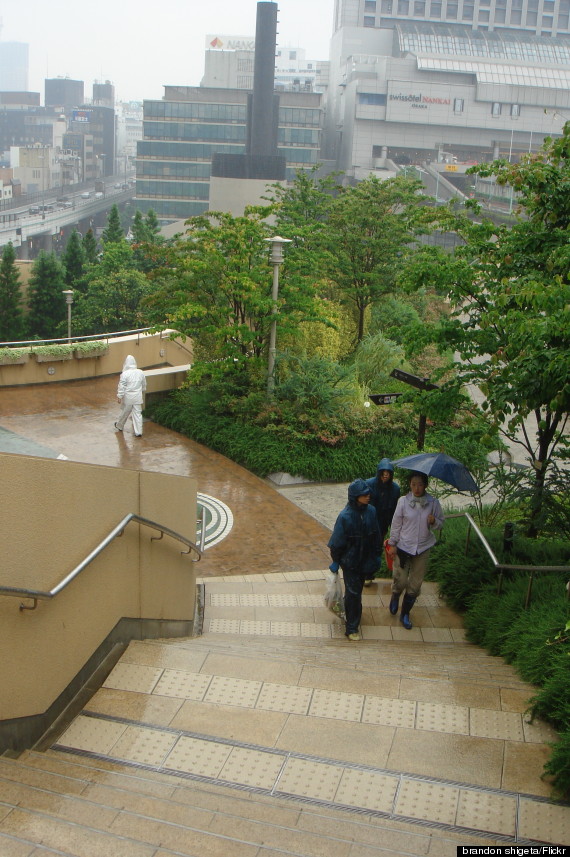 History and features: Namba parks was built upon the exact footprint of the old Osaka Stadium. This rooftop garden atop of the parks features more than 500 different types of plants, and this green space is completely smoke free. The Urban Farm is a unique section of Parks Garden that allows members of the community to work with vegetable garden management support to assist with everything from planting to harvesting.
Size: 1.3 acres of actual green space. Urban Farm is 107.6 SqFt.
Stanley Park: Vancouver, Canada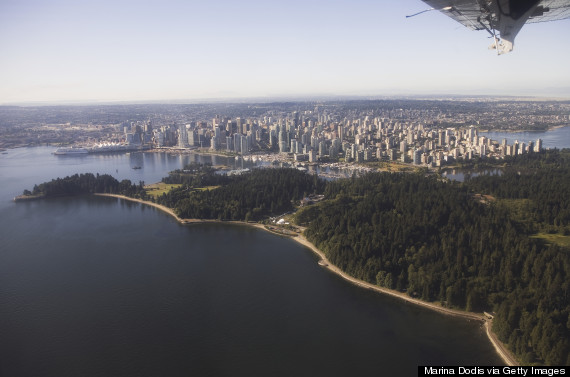 History and features: Opened in 1888, this densely wooded sanctuary was the first official green space in Vancouver. Stanley Park is home to more than 500 species of wildlife, including bald eagles, beavers, and harbor seals. Make sure to check out the impressive 800-year-old Western Red Cedar stump that once stood at nearly 200 feet tall, and is now known as the Hollow Tree.
Size: 1,001 acres
Garden Bridge: London, England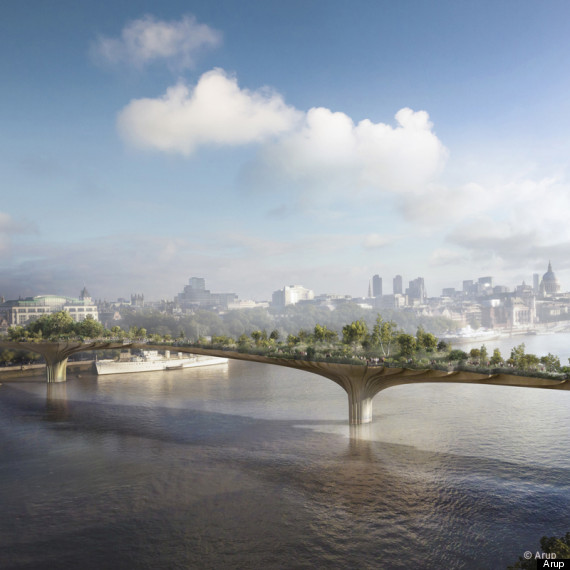 Although it's still in development, this lush pedestrian crossing will stretch from Temple Station to the South Bank of the River Thames. It will be a woodland wonderland in the midst of fast-paced London.
Estimated completion date: 2018
For over 200 years, Citi's job has been to believe in people and their ideas. Learn more about Citi's support for projects like the Garden Bridge that are making London and cities around the world more livable at citi.com/progress.
Link to article: www.huffingtonpost.com/2014/12/10/citi-green-spaces-piece_n_6302726.html?utm_hp_ref=travel&ir=Travel