Alanya: The Scandinavian Secret for Beach Parties and … Village Culture?
Apparently, all the Danish, Swedish, and Norwegians have been feasting, drinking, sun-soaking, castle-trotting, pirate ship-playing, and water-park slaying in the Southern beaches of Turkey.
Well, surrender the booty Vikings, I'm crashing this party!
When I started posting photos of on my Instagram, I instantly realized I wasn't the only millennial American that had never heard of Alanya.
I learned about the legendary location through a Danish friend. I was over-worked and tirelessly seeking an escape when I told my colleague and friend (Copenhagen born and raised) that I needed to get away… not just anywhere, but to paradise. Something new.
Mike didn't hesitate to suggest Cyrpus and Alanya. The thing about my friend Mike is that he has excellent taste, and I trust his judgment. When he recommended Cyprus and Alanya, I didn't look up reviews… I looked up flights!
My flight from Cyprus to Alanya was $35 USD — it was not a promotional sale, nor was it an opportunity exclusive to me as a travel blogger. I just searched through Skyscanner, and realized that Cyprus and Alanya are conveniently affordable relative to other Mediterranean favorites.
My four star hotel was about $30 a night (split between two, so $60 per night), and with prices like these, it is no surprise that this is one of the most popular — maybe even most infamous — millennial holiday destinations in Europe. Think spring break in Cabo or Memorial Weekend in Las Vegas. Except it's with Scandinavians in Turkey.
Yeah I know, I wouldn't have paired those together either.
There's a mutual obsession between the local Turks in Alanya, and the Scandinavian Gen-Y crowd. Along the beach you'll find "Viking Tattoo Parlour," "The Viking Corner," and just like you might stumble upon a sign in English and Spanish in Los Angeles or Miami, the Turkish post in English and various Scandinavian languages.
You get the picture? I'll post some, at the end.
Peak tourist season is mid May through late August. Resorts, water-parks, bars, jet-skis — the town is jam-packed with seasonal sensations. It gets notorious! However, although I do appreciate a little dancing and dabbing into water sports, what made Alanya so unique was that it offered more than the Ibiza scene. We had some truly extraordinary encounters in the village mountains.
A Turkish cab driver drove us to the castle ruins, then hailed us to the perfect viewpoint for panoramic snaps of the sunset over Alanya. We then closed the day with a surreal supper at a restaurant that didn't have any contacts who spoke English. Authentic Turkish cuisine and culture. We dressed up, drank too much home-made apple cider, and indulged in what the Turkish equivalent to a quesadilla. A group of three, we spent less than $5 USD for a very special meal. It was one of those moments that you tip triple just because we live in a world which is so unjust. I wanted to direct people to the restaurant, but it doesn't have a website, no one had a business card, and the restaurant doesn't even have a name.
The next day the Turkish driver, who had become our guide, drove us outside of the city once again, into the mountains to explore caves, waterfalls and the agricultural site of the village people. After learning about their farming practices and sampling local fruits and treats, we asked him to take us to dinner within the rural village for another authentic experience. He arranged for us to join a family for dinner in their home. They couldn't speak any English either, but we bonded over our love for food and our curious need to meet people from another world.
To learn more about this experience check out "The Art of Breaking Bread: Culture and Food Pt. 1." I can't truly describe how special my visit to Alanya, but I'm hoping these photos can illustrate a little insight.
Photos taken by myself, and Laurie Satran travel blogger.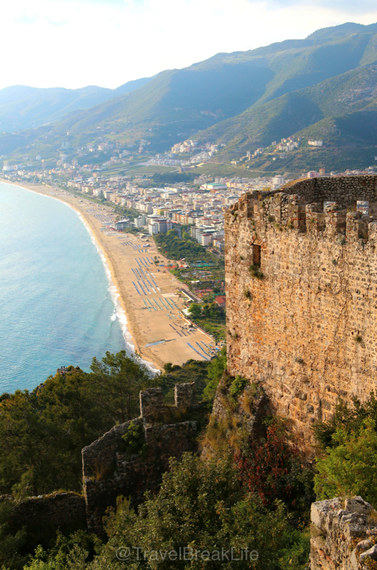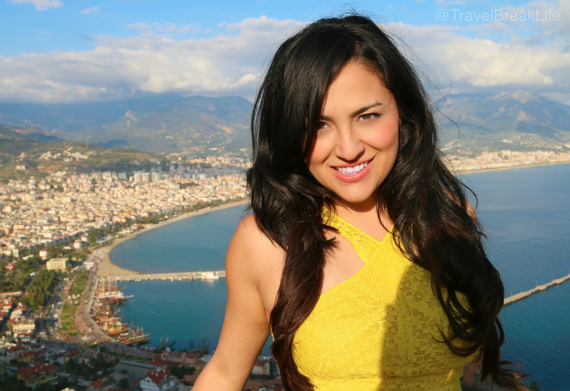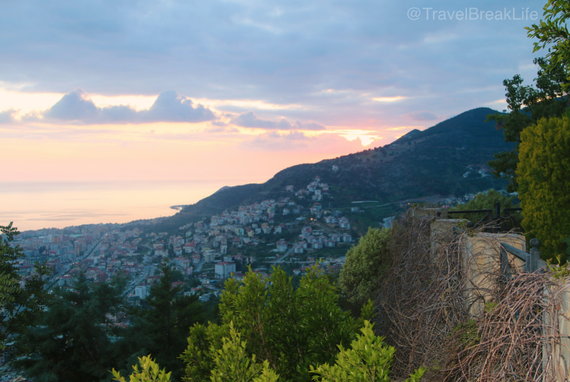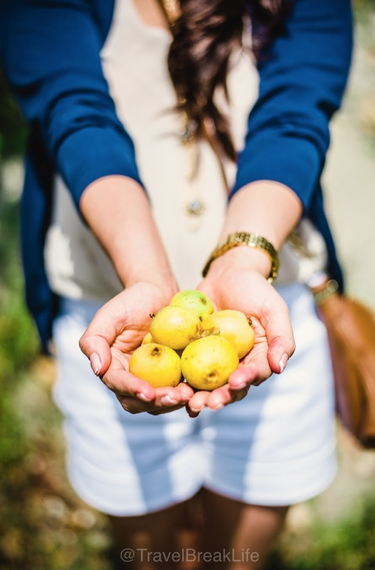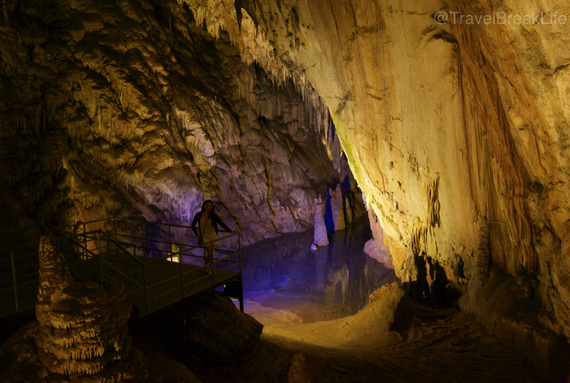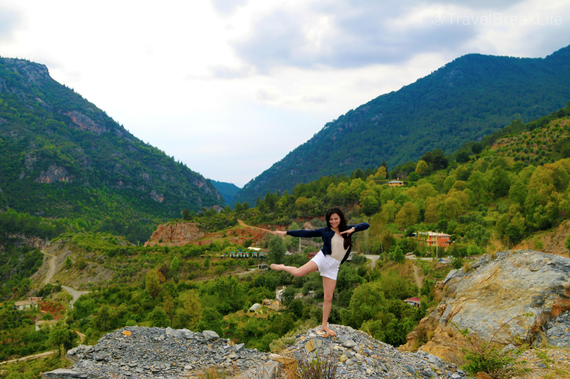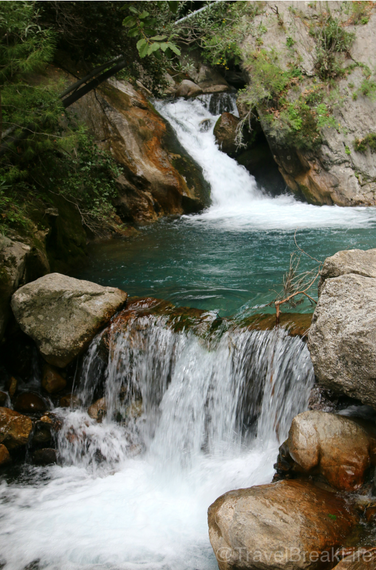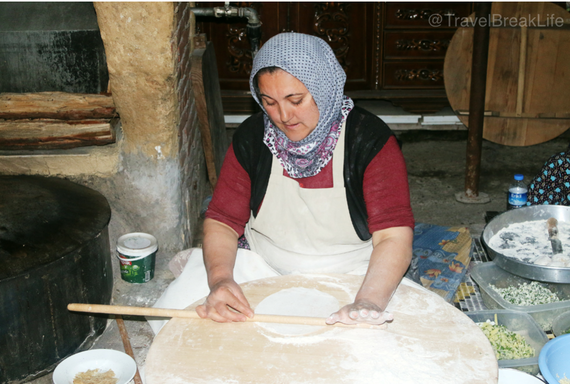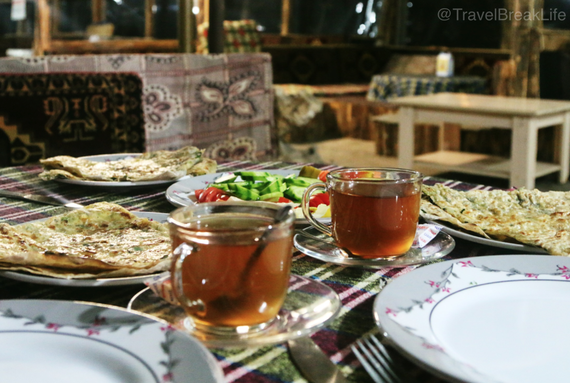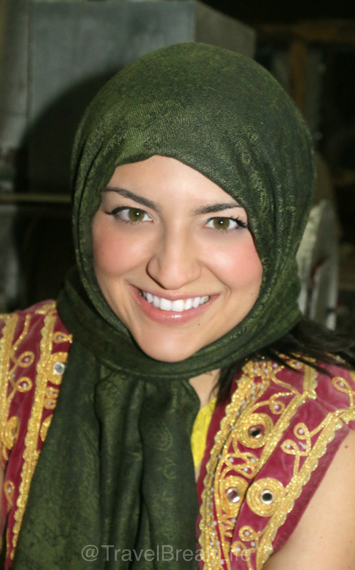 An original TRAVELBREAK post. All photos © TRAVELBREAK.
Stay updated for more photos and posts via Twitter, Facebook, and Instagram!
Link to article: www.huffingtonpost.com/stephanie-be/alanya-the-scandinavian-s_b_5280768.html?utm_hp_ref=travel&ir=Travel