Castello di Gabbiano Among the Most Innovative Wineries in Tuscany
It's been decades since Chianti shed its image as a merely pleasant Italian red wine, at least since being awarded Italy's highest wine law appellation, Denominazione d'origine controllata e garantita (DOCG) in 1984; the last word, garantita, means it's guaranteed to be among Italy's best.
This appellation calls for a strict monitoring of the regional boundaries of Chianti Classico (other, lesser Chianti regions are delimited as well but do not have the DOCG ranking) and of the grapes that may be used in making the wine. These days it is principally Sangiovese, blended with small amounts of Merlot, Canaiolo and Colorino; white grapes like Trebbiano are rarely used any more.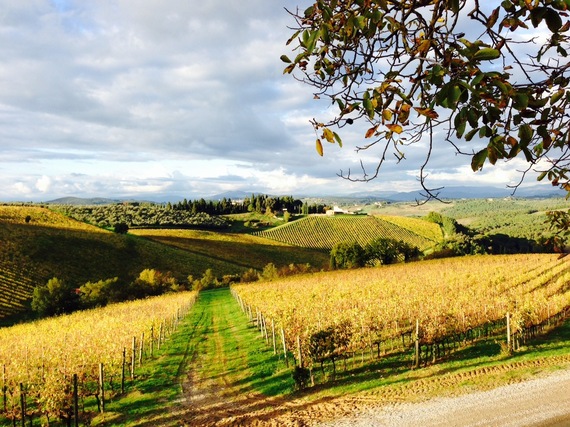 One of the oldest and best known Chianti Classicos is Castello di Gabbiano, whose label is recognizable from its parti-colored knight. The castle itself dates back to the 12th century, and not only can you visit it today, but you may stay there, in any of an array of beautiful Tuscan rooms, with all modern amenities, overlooking 100 hectares of enchanting vineyards stretching in every direction. You may also dine here — and take cooking classes — at the charming restaurant Il Cavaliere, within a 16th century farmhouse adjacent to the spice garden.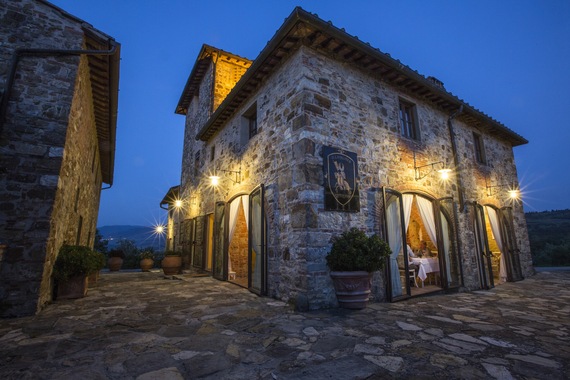 Gabbiano's Chiantis have long been considered among the delimited region's best, and, like all Chianti Classicos, they are remarkably well-priced: While a Super Tuscan or a Brunello might easily cost in excess of $100, Gabbiano's superb 2010 Chianti Classico Riserva, with 95 percent Sangiovese and 5 percent Merlot, sells for about $20-$22. Lighter than Brunello or Tignanello, Gabbiano's Chianti Classico is full of fruit and that welcome, recognizable acid that keeps Chiantis so fresh and lively on the palate.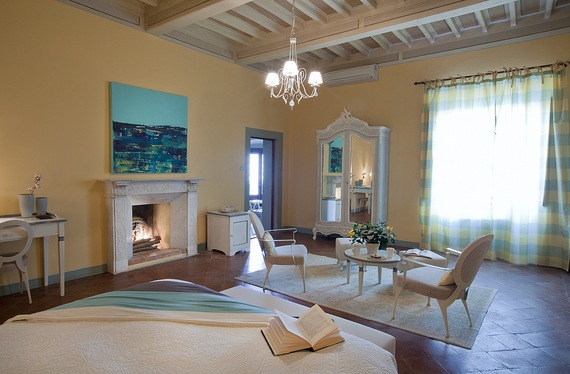 While visiting Castello Gabbiano this fall, I had a chance to taste several vintages of the Riserva going back to 2005, all of them still robust, with amazing vigor and commendable alcohol levels, around 13.5 to 14 percent. The 2006 was lush, wrapped in softness, and the 2007 is really coming to full maturity right now. I enjoyed the 2008 but the 2009 was magnificent–voluptuous and bold for a Chianti but with Chianti's characteristic sprightliness.
Gabbiano has also been making a wine called Bellezza since 2005, sourced from the estate's best vineyards and made exclusively from Sangiovese grapes. The 2005 still had considerable tannin to it, and the 2006, 2007, and 2008, while fruited with dark cherry flavors, had the austerity of a fine Bordeaux. The 2009 was super ripe, almost Californian in style, but with enough acid to keep the equilibrium, and the 2010 (about $29) is going through an awkward maturing stage. These Bellezza wines give up their complexity more slowly than the estate's Chianti Classico, so I'll be interested to drink both in the years to come to see which gain identity and which begin to fade.
All these wines are impeccably tailored to Tuscan cuisine, and vice versa. Tuscan cooking is quite simple, earthy only when tied to autumn flavors like wild boar, porcini mushrooms and truffles. So an evening at one of the region's most distinctive trattorias — Officina della Bistecca, set atop a butcher shop in Panzano — was the ideal occasion to see how well the wines complement massive cuts of bistecca all fiorentina, with little more than olive oil-dressed white beans on the side.
The richness of the beef, in two-inch thick slices, married perfectly to the hearty Gabbiano wines, which throughout a long evening never lost their appeal, as might well happen if they were bigger, more alcoholic red wines that can fatigue the palate.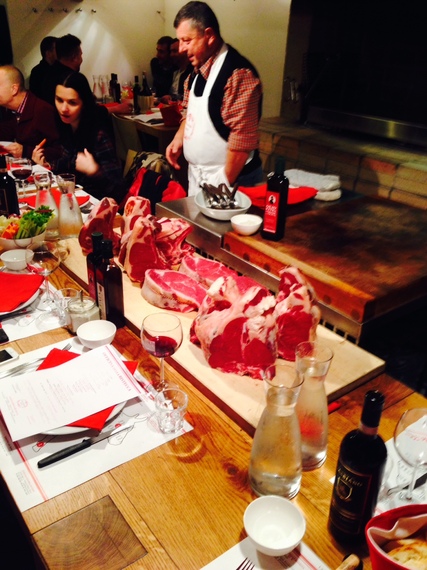 Back in the days when Chianti used to be packed in straw-covered bottles as a quaint cover for their mediocrity, they were known as "pizza wines." Today, especially with Castello Gabbiano's Chianti Classico and Bellezza, they are among Italy's most respected, and nowhere are they better consumed than in a trattoria where bistecca is, first and foremost, the prime ingredient for a great meal.

Link to article: www.huffingtonpost.com/john-mariani/castello-di-gabbiano-amon_b_4494628.html?utm_hp_ref=travel&ir=Travel