Meet The Little Known 1970s Artists Who Placed Gorgeous 'Billboards' Around San Francisco
We usually try to avert out eyes from the visually exhausting onslaught of billboards that pop up en masse on city streets and rural highways alike. With their combination of abrasive visuals, explicit advertising and really bad puns, billboards are not exactly the pinnacle of visual acumen. And yet, something about their tireless maximalism and lack of subtlety makes billboards somewhat endearing. They punctuate our daily journeys with images and messages and, if nothing else, they certainly get a lot of eye traffic.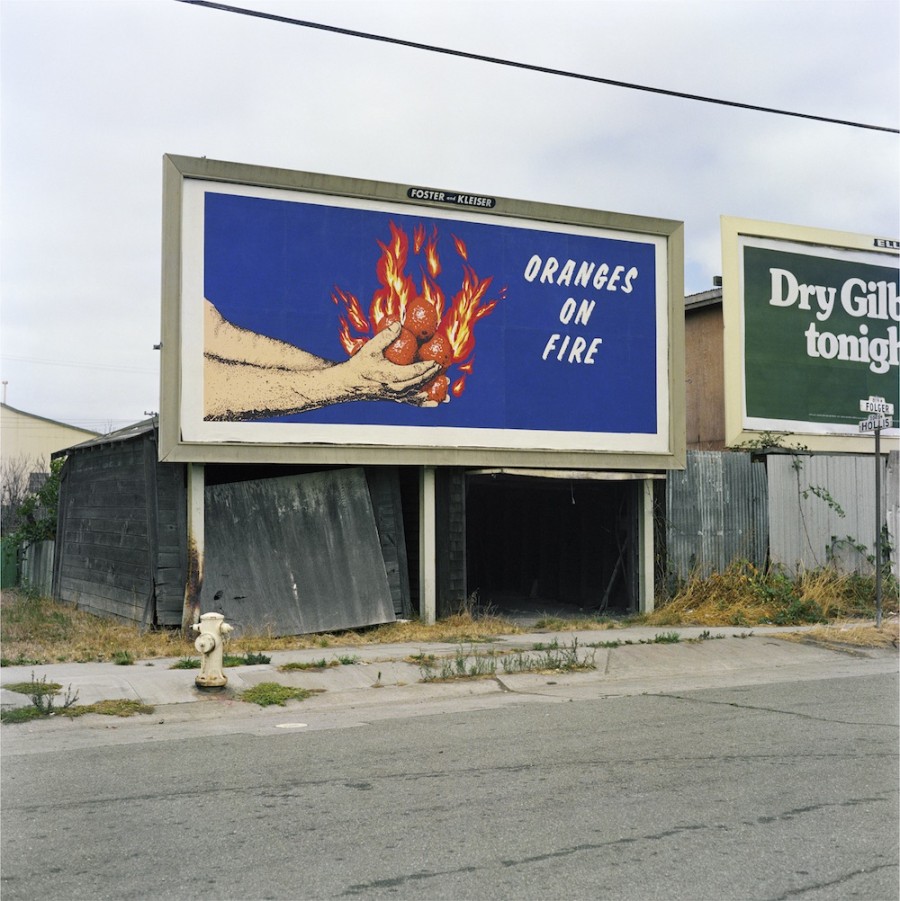 Oranges On Fire, 1975 chromogenic print 30 x 40 inches
Few individuals have toyed with the strange status of the billboard as well as Larry Sultan and Mike Mandel, two conceptual artists who experimented with the advertising platforms' massive appeal and potential outreach. In 1973, inspired by the visual landscape of California's San Fernando valley, the two artists joined forces under the cryptic moniker Clatworthy Colourvues and began crafting ambiguous and somewhat surreal billboard imagery. The visual pranksters installed beguiling "billboards" around San Francisco, adapting found pop imagery into intriguing visual clues, leading nowhere.
One billboard reads "Oranges On Fire" atop an illustration of flaming citrus fruits without any rhyme or reason. Another says "Suits" above a cluster of oversized, tangled ties with no information as to where or how to purchase them. Another, reminiscent of Barbara Kruger, reads, "We Make You Us," in jarring black and red font. Working in the overlap of banal and bizarre, the artists manage to unhinge the public from their daily realities for a single moment, revealing the lurking possibility of something new.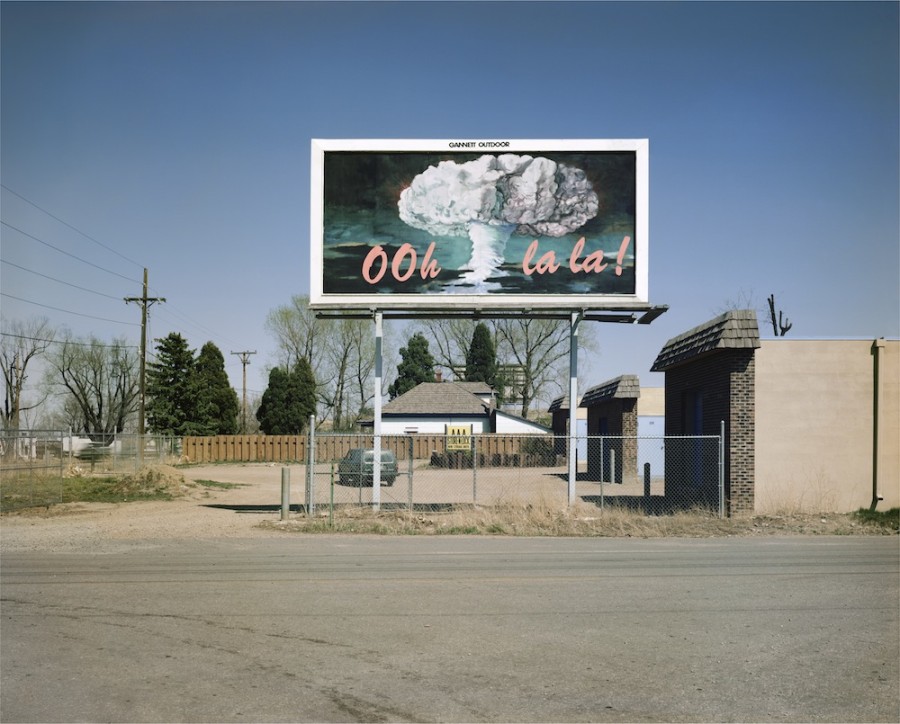 Ooh La La, 1982 chromogenic print 50 x 60
The colorful, oversized images question people's perceptions and expectations of how these giant, decorative boards are generally used. On a more practical level, the handy locations also allowed Sultan and Mandel to reach an audience extending far beyond the art world crowd. Though Sultan and Mandel were pulling Banksy-esque public interventions far before the street artist hit the scene, the two remain relatively unknown in the art world today.
An exhibition at Stephen Wirtz Gallery aims to shine a light on these provocative conceptual artists and their impact on the contemporary art landscape. You can see their influence everywhere, from John Baldessari's "$100,000 Billboard" to Etienne Lavie's "OMG, Who Stole My Ads?" See the not-quite-billboards that started it all below and let us know your thoughts in the comments.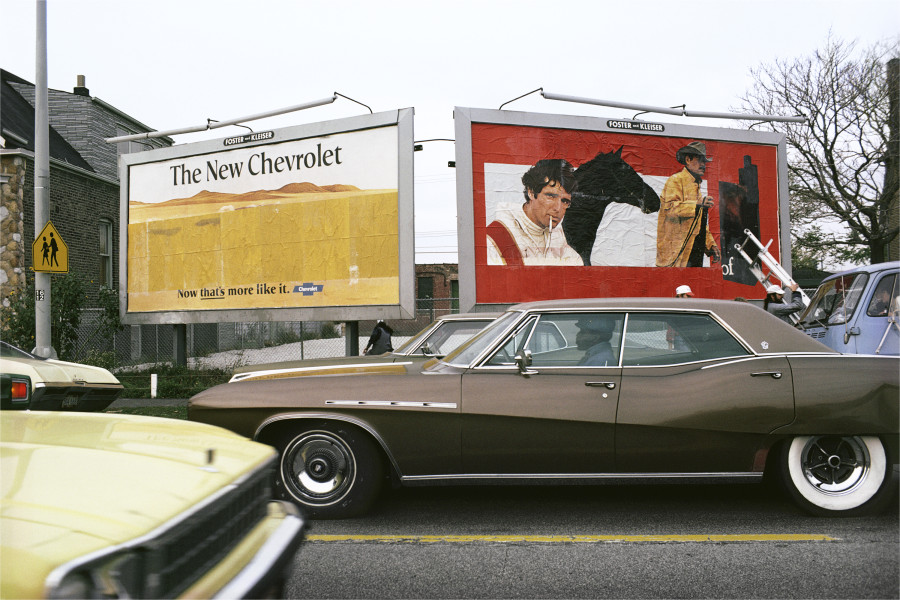 Chicago Workshop, 1978 chromogenic print 30 x 40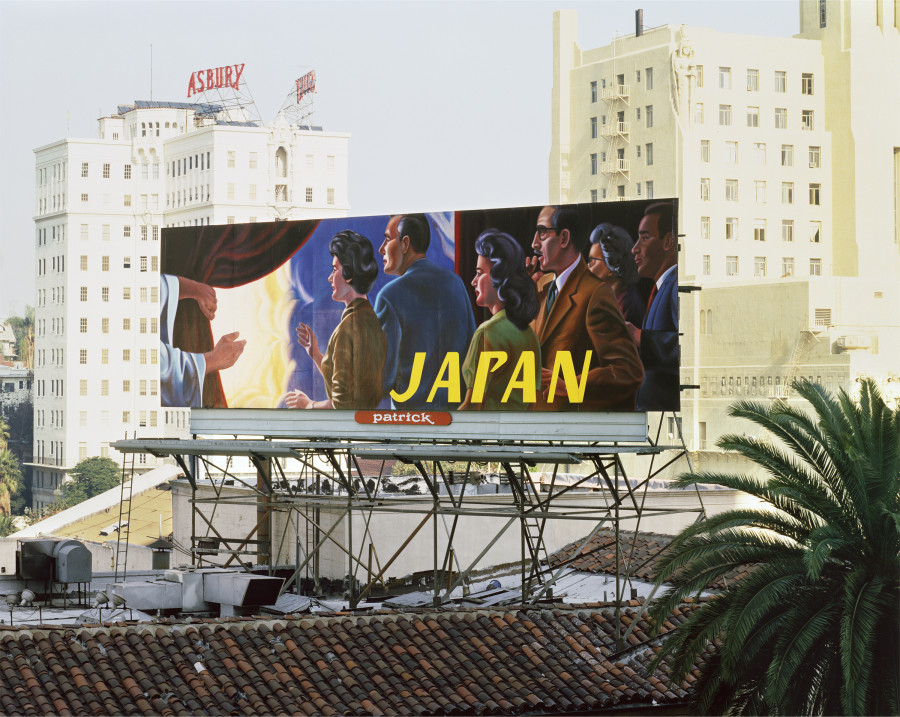 Japan (from the series Trouble Spots), 1988 chromogenic print 30 x 40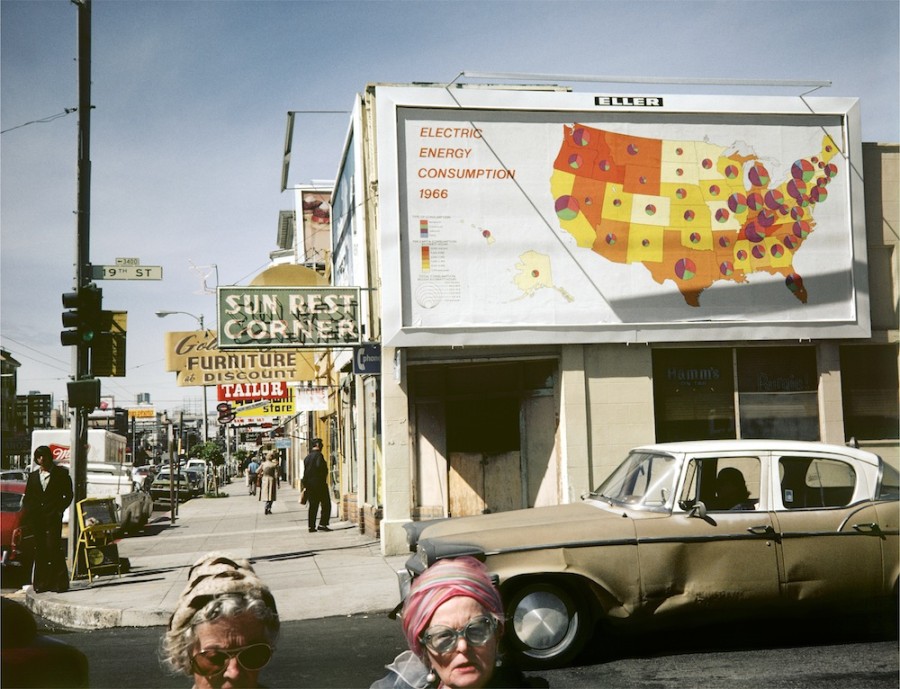 Electric Energy Consumption, 1976 chromogenic print 30 x 40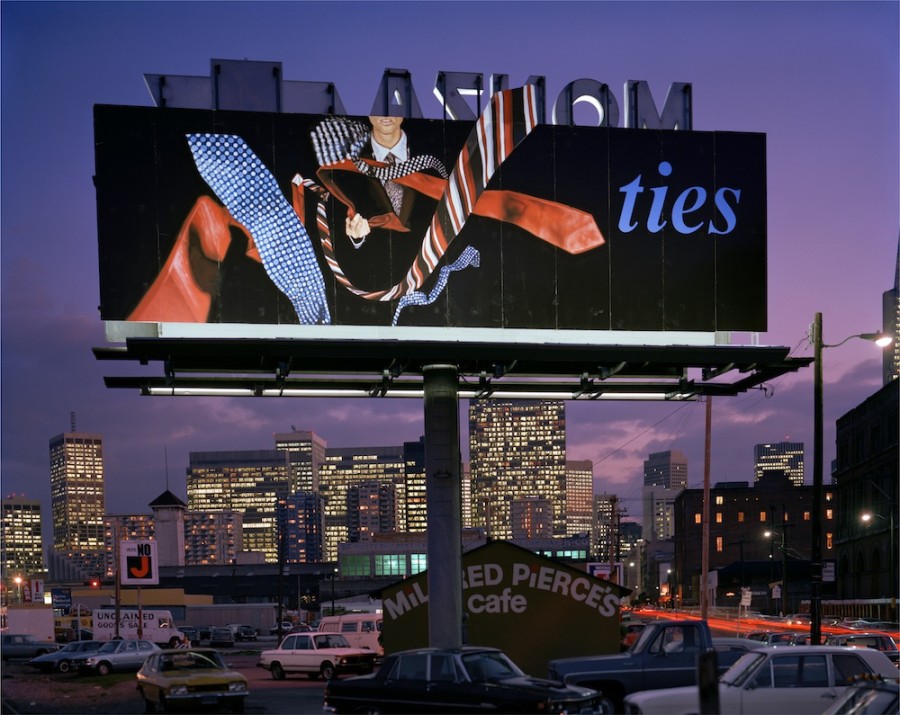 Ties, 1978 chromogenic print 30 x 40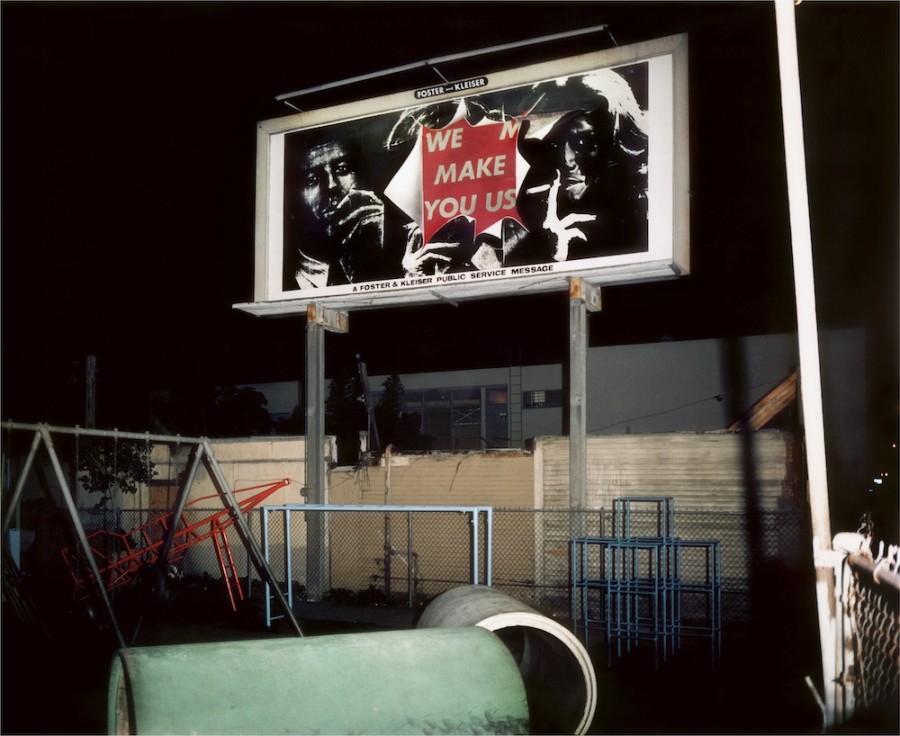 We Make You Us, 1985 chromogenic print 30 x 40 inches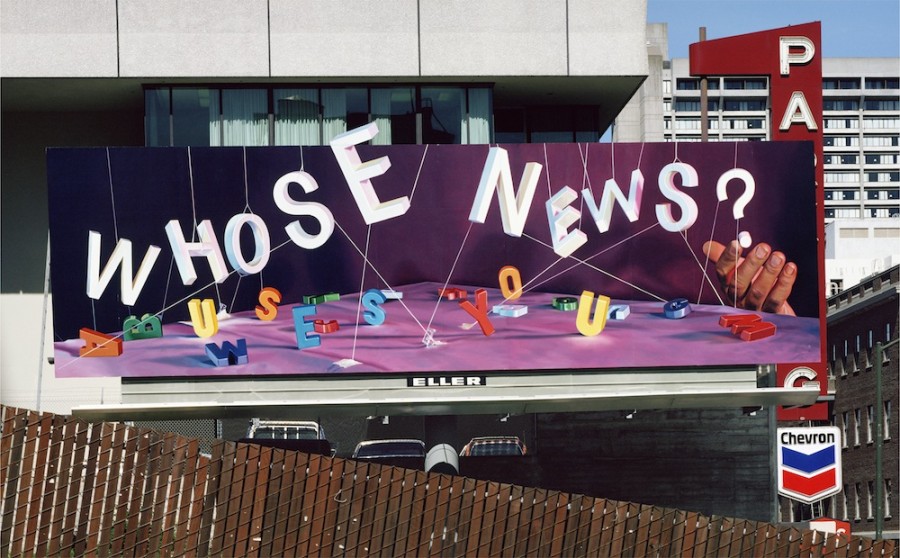 Whose News?, 1980 chromogenic print 30 x 40
"We Make You Us" runs until April 12, 2014 at Stephen Wirtz Gallery in San Francisco.
Link to article: www.huffingtonpost.com/2014/03/09/larry-sultan-mike-mandel-_n_4914421.html?utm_hp_ref=travel&ir=Travel