Quick! 10 Things to See in New York Before They Close
Some of New York's must-see sites are permanent: Lady Liberty, the Empire State Building, Central Park, the Metropolitan Museum and other popular sites are always here. But exhibitions come and go. These are some shows that will close within weeks. Here today, gone tomorrow — hurry to town!
1) Elegance in the Age of Crisis: Fashions of the 1930s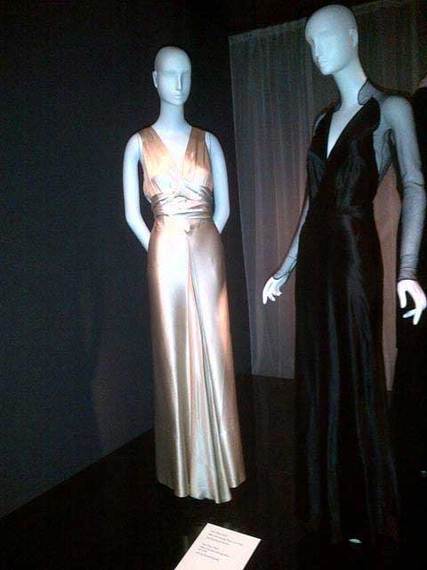 See slinky gowns of movie queens, the Duke of Windsor's softly tailored blazers, and several pairs of Fred Astaire's bespoke tap shoes on display in this exhibit at the Museum of the Fashion Institute of Technology. Clothes illustrating transition from the structured styles of the Edwardian era to more relaxed modern clothing include a floor-length dress encrusted in red bugle beads and a frothy gown created with elaborate pin-tucks from a single piece of fabric. Both are breathtaking examples of couture creativity that are on display until April 19.
2) Radiant Light: Stained Glass From Canterbury Cathedral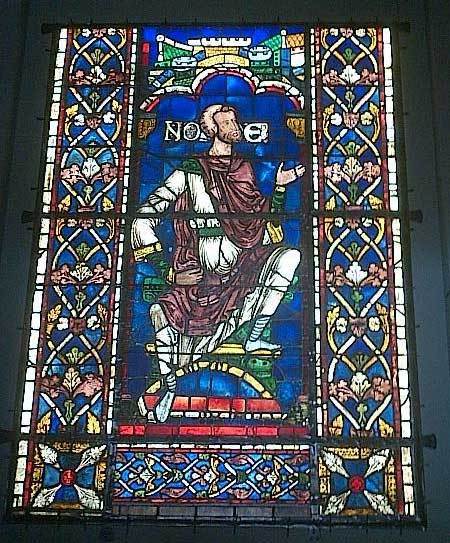 Removed from Canterbury Cathedral for the first time since they were created 800 years ago, stained glass panels from a series depicting Jesus and 85 of his ancestors are installed in the appropriate medieval setting of the
Cloisters
. On loan during renovations back in England, the six panels will be here
until May 18
.
3) Italian Futurism: 1909-1944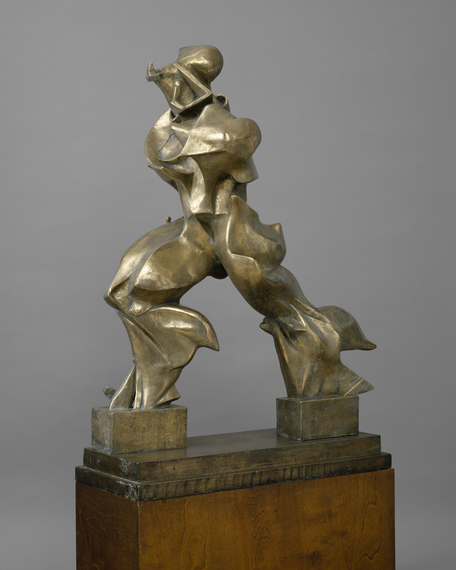 [Unique Forms of Continuity in Space. 1913. Image Source: Art Resource, New York, The Metropolitan Museum of Art]
Students of Art 101 recognize the emblematic man in motion, "Unique Forms of Continuity in Space," that helped launch Italian Futurism. But then what? For the first time and until September 1 the Guggenheim Museum presents a comprehensive exhibit encompassing the important art movement that rejected tradition to embrace industry, machinery and speed expressed in sculpture, painting, films, costumes and tableware.
4) The Little Prince: A New York Story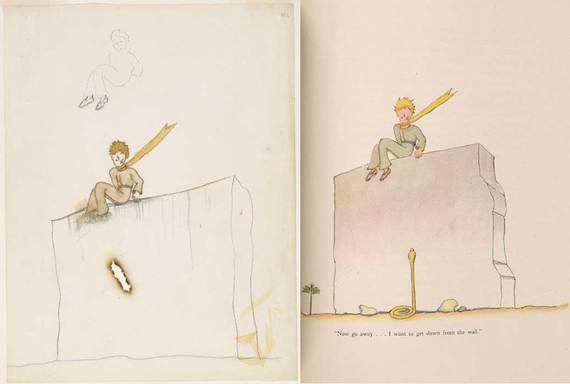 Literature's beloved Little Prince of the story comes from another planet, but he was created while his author Antoine Saint-Exupery was living in New York City during World War II. On view until April 27 at The Morgan Museum. Dozens of original sketches, some marred with tea stains and cigarette burns, trace the French aviator's progress in creating the enduring tale. Additional artifacts and photos illuminate Saint-Exupery's own life which was cut short before the book's success.
5) Andres Zorn: Sweden's Master Painter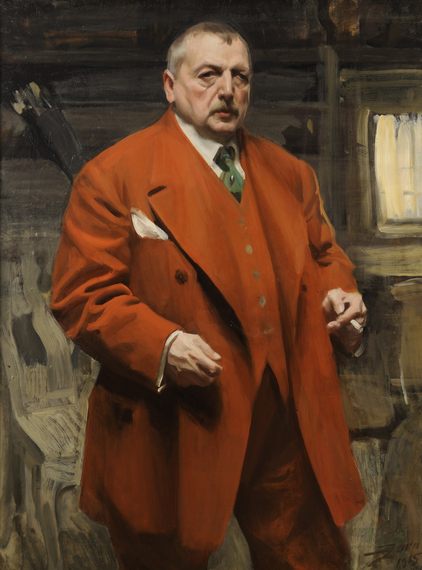 [Self Portrait in Red, 1915, Image Credit: Zornmuseet, Mora, Photograph: Patric Evinger]
A colleague/competitor contemporary of John Singer Sargent, Anders Zorn painted some of the great figures of the Gilded Age — Andrew Carnegie, Theodore Roosevelt and William Howard Taft. Besides the artist's self-portrait in a red suit which expresses both his conservative and artistic bents, this major retrospective on view until May 18 at The National Academy of Design includes incredible watercolor renderings of seascapes and paintings portraying life at the turn of the century in the Swedish countryside.
6) Germaine Richier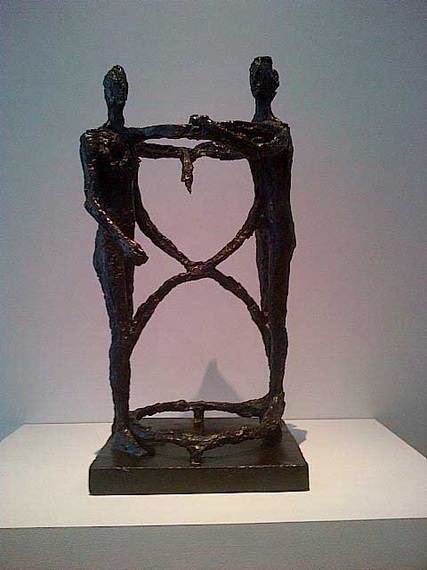 A retrospective of bronze works by Germaine Richier, one of the first female sculptors to be acclaimed within her lifetime, is on display until April 12 at the stately converted bank that is the Dominique Levy/Galorie Perrotin. From early torsos and figures, the pieces evolve between the two world wars to hybrids of humans crossed with baths, toads and vegetal organisms evoking notions of civilization regressing.
7) Pawet Althamer: The Neighbors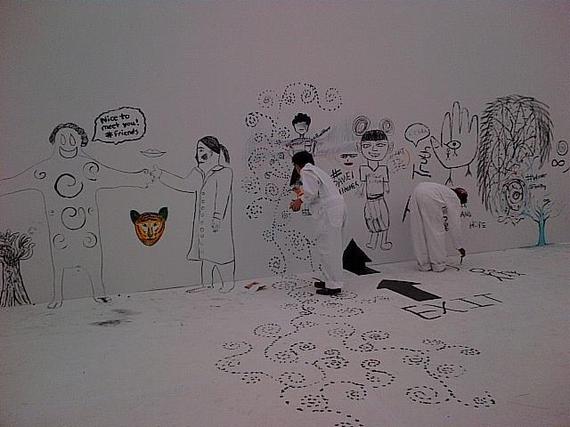 Up at The New Museum, pick up a marker and join the other visitors and community members creating "Draftsmen's Congress" on the gallery walls. It's part of an exhibition incorporating the Polish artist's works which aim to highlight complex social, political and psychological networks.
8) Pawet Althamer: Sculptures and Videos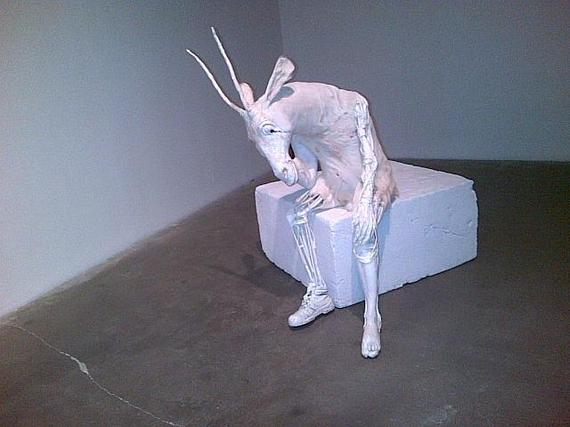 Also on view through April 13 are Althamer's plastic strap figurative sculptures and performative videos. As part of the artist's commitment to community, visitors who donate a coat to the next-door Bowery Mission receive free admission.
9) Photographs of 19th-Century Paris by Charles Marville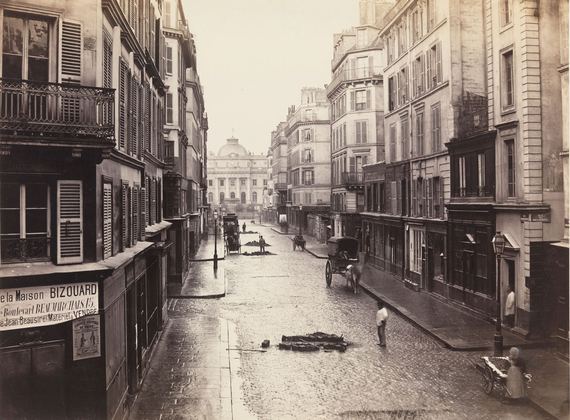 [ Rue de Constantine.1866. The Metropolitan Museum of Art, New York]
The last time you saw Paris, no matter when, it wasn't like the city depicted a century and a half ago by the photographer commissioned to document its transformation from a medieval town to a grand city. Before they disappeared to make space for broad boulevards and grand public structures, Charles Marville recorded narrow winding streets, markets, kiosks and neighborhoods of historic old Paris marked for demolition. His record of the rebirth of the City of Light are on display at the Metropolitan Museum of Art through May 4.
10) Whitney Biennial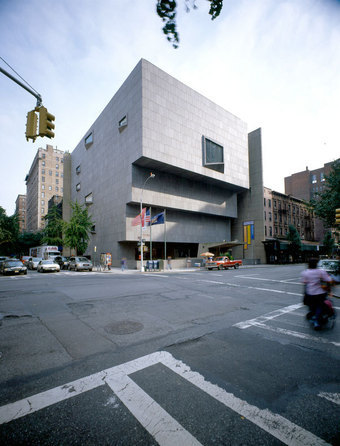 [Whitney Museum of American Art, Architect: Marcel Breuer and Hamilton Smith (1963-1966). Photograph by Jerry L. Thompson]
This year's 77th Whitney roundup is not only a chance to see the latest significant contemporary art but a final opportunity to view it set up in the Marcel Breuer building on Madison Avenue before the museum's move downtown. Three outside curators have collaborated to select an exhibit March 7 through May 25 with distinct points of view that share a common ground..
Link to article: www.huffingtonpost.com/sharon-hoge/ten-things-to-see-in-new-york_b_4889701.html?utm_hp_ref=travel&ir=Travel