Three Amazing Places to Go in Indonesia Besides Bali
Bali is the stuff of vacation fantasies, no doubt, but three neighboring Indonesian islands offer similar dreamy landscapes, plus character all their own (and sometimes, fewer crowds). All can be reached by ferry or plane from Bali, so you can head straight to the island of your choice after flying into the Denpasar airport, or add one — or all — to your existing Bali holiday.
Lombok
Bali's neighbor to the east, the more arid island of Lombok has long been a favorite of surfers in the know, but with the recent opening of a new international airport, it's becoming more popular with other travelers to Indonesia, as well. On Lombok's south coast, you can enjoy the same white-sand beaches and dramatic coastlines you find on Bali without as much of the tourist hassle (yet).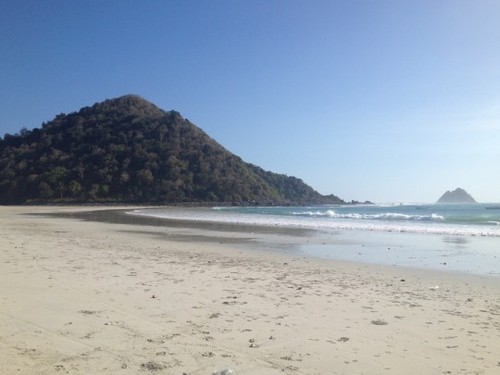 The sleepy town of Kuta (not to be confused with Kuta, Bali — the loud, dirty, nightclub-centric town that couldn't be more different from Kuta, Lombok, if it tried) is the hub for surfing the south coast's waves or exploring the wide beaches. Its two main roads offer enough cafes, accommodation and activity operators to keep you entertained for a week or two while still feeling like you're off the beaten track (when you walk to the beach and pass a local man herding his flock of water buffalo down the road, you know you're really getting a glimpse into rural Indonesian life).
What to do:
Surf the beginner to advanced waves in Grupuk Bay, just east of Kuta (the breaks must reached by boat; hire one with a driver for about $10). Rent a scooter and head a few bays to the west to Selong Belanak beach, a long, nearly empty stretch of white sand surrounded by green hills (don't miss the cheesecake at Laut Biru Cafe, just off the beach). Enjoy the sunrise yoga and breakfast deal at Ashtari, a hilltop restaurant with ocean-view terrace five minutes west of Kuta by scooter. Splurge on a nice dinner in Kuta at The Spot, run by a Swiss mother and son team. Take a day or overnight hiking trip to Gunung Rinjani National Park, home to an active volcano and one of Indonesia's highest peaks.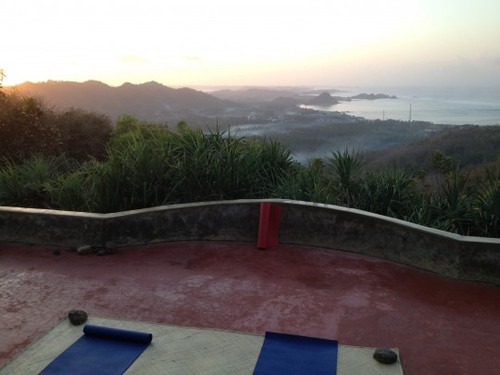 Who goes:
Surfers; beach-lovers; travelers who want an Indonesian island holiday without Bali's crowds and development.
How to get there:
Fly into Lombok International Airport in Praya. Arrive internationally from Singapore, Kuala Lumpur or Perth, or fly on domestic airlines Merpati or Lion Air from Bali's Denpasar airport (a 30-minute flight). From Praya, it's a 30-minute drive south to Kuta; take a cab if your accommodation doesn't offer a shuttle.
Gili Trawangan
Gili Trawangan is the largest of the Gilis, three tiny islands right off the northwestern coast of Lombok ("gili" means "small island" in the local language). At only 2 miles by 1 mile, "Gili T" packs a lot of party punch onto a small speck of land, where bikes and horse carts are the main modes of transport (cars and scooters are prohibited).
The dirt road that runs up and down the east side of the island is where the action is — beach bars, diving centers, hotels, nightclubs, tour kiosks and cafes painted bright colors. Don't let the dusty roads and lack of motorization fool you — Trawangan isn't a backwater destination. The island is very popular and lively with a young, fun vibe. It's not all partying, though — the surrounding reef, home to turtles and tropical fish, can be easily enjoyed on one of the many snorkeling and diving day trips.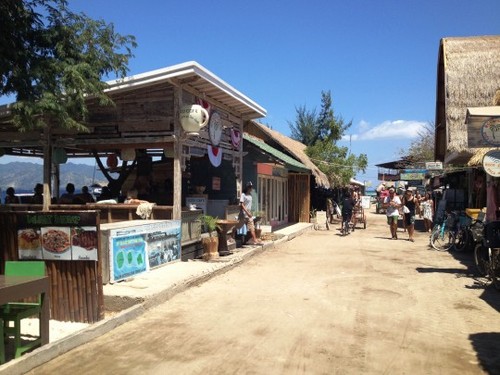 What to do:
Rent a bike and escape the main drag by riding inland, where you'll see a more authentic piece of local life. Learn to scuba dive at one of the dive outfitters (most have pools to learn the basics); if you're already experienced, take a diving tour. Rent a stand-up paddleboard at one of the rental shops on the main road and paddle around the moored boats, looking for turtles. Take a snorkeling tour that includes a stop on the slower-paced Gili Air for lunch. Grab a giant beanbag or lounge chair at one of the restaurants that line the white-sand beach and sip on a coconut while you watch boats come in and out. Eat a dinner of fresh fish and corn on the cob straight off the grill at the Night Market.
Who goes:
Backpackers; scuba divers; travelers on holiday on Lombok who want a few days in a "spring break"-like location without going to Bali.
How to get there:
There are no airports on Gili Trawangan, so you must arrive by boat, either from Lombok or Bali. The ferry ride from Lombok is much shorter than the ride from Bali (30 minutes vs. 1.5 to 2.5 hours), but if you come from Lombok, you'll first need transport from Lombok International Airport to Senggiggi, which is a little more than an hour.
The quickest ferry ride from Bali departs from Padang Bai, a 1.5-hour drive from Kuta, Bali. There are several ferry companies; some of the most popular include Ekajaya, Scoot and BlueWater Express.
Nusa Lembongan
Just east of southern Bali lies Nusa Lembongan, an island of only 3 square miles (8 sq km) that is close enough to Bali to make it a day trip, but it's worth a stay of at least a few days. The pace is nice and slow here, and a lack of traffic (no cars allowed) emphasizes that there's no need to rush anywhere. Around the western and southern coasts, sandy beaches intermingle with cliffs and rock formations, while a mangrove forest takes up the northern and eastern sides.
The island industry is seaweed farming, and when the tide goes out and the sun starts to set, the white-sand-turquoise-water landscape quickly changes into a patchwork of seaweed crops being tended to by the locals. As you watch their daily ritual from the deck of one of the many restaurants lining the beachside path in Jungut Batu, don't be shy — wade out into the water for a closer look.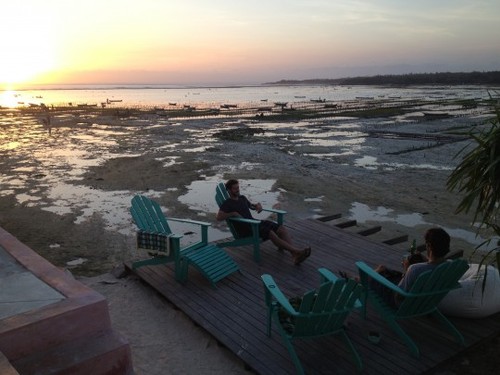 What to do:
Spend a day at Dream Beach, which lives up to its name with soft sand, tall palm trees and thatch-roofed huts. Take a morning walk along the water from Jungut Batu south toward Mushroom Bay, passing cafes and hotels as you rise up the cliffs. Rent a stand-up paddleboard at Song Lambung beach and paddle around the cliff, weaving in and out of the anchored fishing boats. Have breakfast or lunch (or both) at the Eco Deli, a cafe in Jungut Batu specializing in organic, healthy dishes like homemade granola, fresh salads and good coffee. Rent a scooter and ride to the even smaller island of Ceningan (cross over the only bridge) to watch the sunset from the pool bar of Le Pirate Beach Club.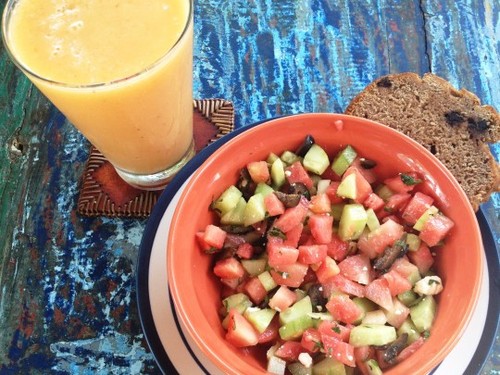 Who goes:
Water sports enthusiasts who want to snorkel, kayak or surf. Beach bum-types who want to escape southern Bali's crowds and busy nightlife. Families who stay in houses around the western and southwestern tip of the island.
How to get there:
Take one of the fast ferries (try Scoot) from Sanur, Bali. It's about a 30-minute crossing. You'll arrive in the town of Jungut Batu, where you can walk to your accommodation if you're staying in town (some ferry companies offer transport to hotels in town).
Photos courtesy of Leah Still.
Read more about things to do in Indonesia
– Leah Still for Viator
Link to article: www.huffingtonpost.com/viator/three-amazing-places-to-g_b_4860789.html?utm_hp_ref=travel&ir=Travel